The GGF Apprenticeship Scheme re-branded as the GGF Skilled Pathways Scheme
In our ever-growing and developing industry, now is the best time to get involved in the GGF Skilled Pathways Scheme. It's our new and exciting initiative that we are actively inviting all current GGF Members to take part in, and we are also welcoming and encouraging new members to take advantage. The GGF Skilled Pathways Scheme has been set up specifically to help our GGF Members recruit, educate and invite the new generation of Traders to the industry, and is set to be a real benefit for members.
Apprenticeships have proved over time that they are a route just as educational and beneficial as taking part in A-Levels and BTEC Level 3 Diplomas. Apprenticeships are a great option, with many people believing they're a thorough way of learning a trade, as you get the hands-on training required and will also get the chance to put your skills into practice.
Whilst there are a number of apprenticeships for construction related occupations, they do not currently represent our entire industry. The GGF Skilled Pathways Scheme is there to fill the gap in career based learning and eventually create a broad range of opportunities available for young people in the glazing industry. The benefits for both employer and skilled pathways trainees are endless.
Why Hire an Apprentice?
When you hire an apprentice, not only do you get the opportunity to ensure that the next generation are trained by the very best in the industry, you're also providing a productive and effective way to grow the prospective talent and create a driven, skilful and qualified workforce.
According to an article on the apprenticeships.gov.uk website, when asked, 86% of employers said hiring apprentices helped them develop skills relevant to their organisation, whilst 78% of employers said apprenticeships helped them improve productivity and 74% of employers even said apprenticeships helped them improve the quality of their product or service.
However, current Government Apprenticeships do not always benefit all employers and do not currently recognise every sector of our industry, so the GGF have created The GGF Skilled Pathways Scheme. It is designed to encourage GGF Members to take on trainees and to ensure the next future of industry professionals are trained and educated to a high level of competence that makes them not only employable but a valuable asset to a business.
The GGF Skilled Pathways Pilot Scheme
By using the GGF's Technical and Health, Safety & Environment experts' knowledge for the Skilled Pathways Scheme, we were able to create the first of many developments the GGF is working on to tackle the skills shortage issues that are affecting our industry, and ensure everyone in the industry, new or trainee, can continue to deliver their outstanding products and services, resulting in complete confidence for both installers and customers.
The GGF is running a Pilot Scheme from April 2022 where £4,000 of the £8,000 external training provider costs will be funded, and the members who participate will be expected to pay the other 50%. We will be looking for up to 20 members and trainees to sign up to either our Glazing or Glass Processing schemes in the near future.
The first cohort of trainees will be starting on the scheme in April 2022.In addition, Fenestration, Fire Resistant Glazing and Window Film Application schemes are all in development for 2022 and the GGF offering will continue to be added to over time with the intention of becoming the most complete training provision in the industry.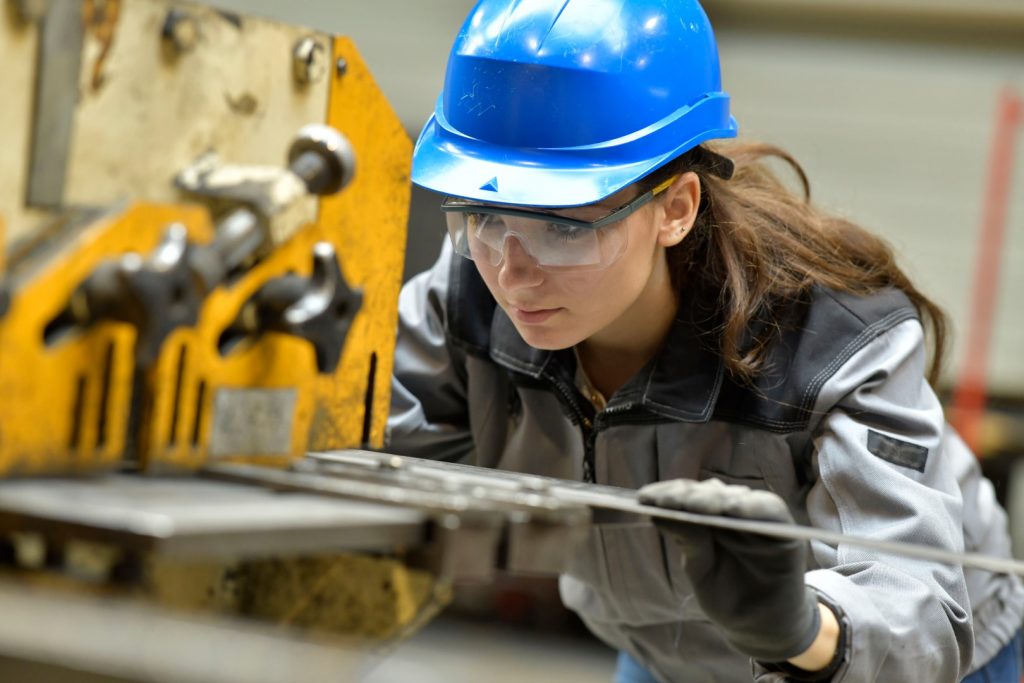 What You and Your Trainee Can Expect
The GGF Skilled Pathway Scheme is a hybrid model that includes both remote study and physical learning. It entails a series of assessments that will of course, vary for each trainee, which will mean taking the initiative and willingness to participate in individual study. The scheme has been supported by GQA, the awarding body for the glass sector, and those that complete the course will receive a certificate and also their very important NVQ Level 2 qualification.
The trainee will be on the scheme for 18-24 months and during that time 'off the job' learning will be required. One of the compulsory learning modules is the 5 Day Introduction Course, which will include; Essential Key Industry Knowledge, the Manual Handling and Storage of Glass, and our Health and Safety knowledge based training. The trainee will also participate in a 1 day CSCS course, an Online Behavioural Safety Training course, and Mental Health Awareness Training.
After the completion of these modules, your trainee will take part in a 3 hour risk assessing course. It will also include alternate 6 weekly digital calls which will be 3 hours in total, and an alternate 6 weekly face to face session with their assessor.
Interested?
To apply for the scheme, Members are invited to contact your GGF Regional Manager or email membership@ggf.org.uk or complete the GGF Skilled Pathways Scheme Enquiry Form and we'll contact you with further details.
To find out more about the GGF Skilled Pathways Scheme please contact training@ggf.org.uk
To find out more about the courses and qualifications available from GGF Training, please visit https://ggf.totalsupport.org.uk