Search Results for: window film
The GGF welcomes your cases studies and we are pleased to include this stunning piece of work by Solarshield in the Royal Academy of Arts.
Solarshield were proud to have completed a project in The Gabrielle Jungels-Winkler Galleries at the Royal Academy of Arts in London.
The multi-million-pound redevelopment included a new bridge linking its two buildings in Mayfair and Piccadilly and also redevelopment of the gallery spaces.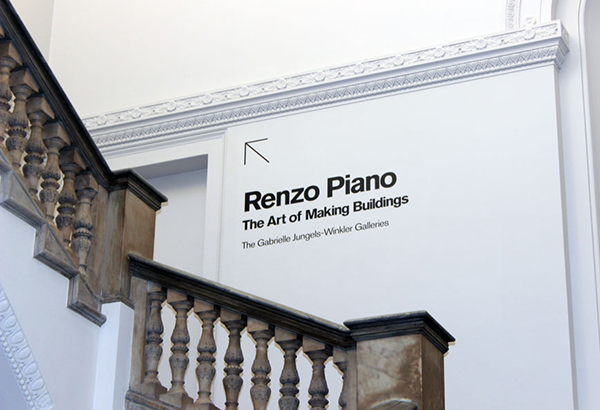 The new space showcases numerous exhibitions including that of famous architect Renzo Piano, providing an overview of his work and follows his career, from the influence of his Genoese heritage and his rise to acclaim alongside friend and collaborator Richard Rogers, to current projects still in the making.

As part of the design process, consideration needed to be given to the comfort of visitors and protection of the exhibits within the new space. One of the concerns Arups projects team highlighted was the potential problems associated with excess visible daylight, also UV transmitted through the large upper roof lights above the gallery space.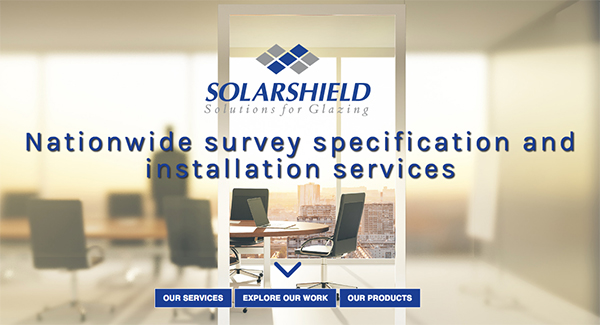 Solarshield were asked to install 3M daylight redirection window film to ensure visitors and exhibits were not affected by the direct sun light. This product is designed to help redirect and evenly distribute daylight within the roof lights and space of galleries 9 and 12.
Solarshield worked with the contractor on site to ensure this highly specialised installation was completed.
To read the full case open the PDF
To find out more about the GGF Window Film Group please contact technical@ggf.org.uk
We want your Case Studies:
GGF Members are renowned for being the very best of the glass and glazing industry. If you have done an outstanding job, don't keep it to yourself, share it with GGF Members and the industry and get the exposure your work deserves. Simply send us your case studies, some good images and we'll do the rest.
Please send all case studies or for more information contact marketing@ggf.org.uk
All your Window Film questions answered
Can I install window Film DIY?
Although it is possible for a practical person to install the standard range of window films it is recommended that an experienced installation technician should be utilised. Apart from ensuring an acceptable aesthetic finish it will mean that a full warranty (typically 10 years) can be obtained.
Why use a GGF Member?
The use of a GGF will ensure that the installation will meet all the stringent industry standards applicable. These cover all aspects of the installation from visible appearance through to thermal compatibility to make sure the installation does not cause any detriment to the glazing system
What is Window Film
Window is a base of clear polyester which is either then dyed, extruded or metallised to produce a product that reduces heat and glare from the sun that increases comfort and reduces energy usage.
Is Window Film suitable for both New and existing buildings?
Yes film is suitable for both new and existing buildings however its greatest use is being retrofitted in existing buildings.
Will Window Film stop my Conservatory Overheating?
The use of a high performance window will dramatically reduce conservatory overheating making the space much more user friendly.
Do I need Planning Permission?
Planning permission for film is not normally required.
Is Window Film Bullet Proof?
Window films are not bullet proof, blast proof or burglar proof. However they will give a greater level of safety and security when used for these purposes. You should always ask for the appropriate certification when using window film for these reasons.
How is film maintained once installed?
Once installed window film should be cleaned in a similar way to glass and a soapy water solution and squeegee are ideal. However abrasives of any type should be avoided.
Does window film improve both U and G Values?
Yes film will improve both the heat gain and heat loss properties of the glazing system.
What are they for?
Films can broadly be divided into 4 types: solar control, safety/security, automotive and privacy. Advances in manufacturing techniques now allows for 2 or more of these types to be combined into one film.Solar Control films are designed to reduce incoming solar heat, glare and ultra violet (UV). They are available in many colours and tend to have 3 or 4 'strengths' per range- from high-reflective to very light. Solar films can totally transform a building by giving it a uniform colour and hiding untidy looking office environments- such as the backs of work desks, wiring, etc. Many buildings can benefit financially from an application of solar control film in the form of reduced air-conditioning costs.Safety/Security films range from 50 microns to 350 microns and more. They are extremely tough and hold glass together in the event of accidental or malicious impact. Safety/security films are used extensively in commercial buildings to bring glazing up to current British and European safety standards. The heavier gauge films are often specified in high-risk areas such as banks and government buildings. They resist unwanted entry and protect occupants from terrorist and accidental explosions.From totally opaque to a light sand-blasted appearance and available in every colour imaginable, Privacy films offer an attractive, cost effective solution for creating privacy or hiding areas of a building. Typical applications include cloakroom privacy, hiding curtain-walling behind large panes of glass and creating private areas within office environments.
I think I need a solar film but don't want a mirrored look.
Whilst a silver solar film can make a building look very modern it would not suit a domestic application or an old, historic building. However, there are several neutral films available which can give maximum protection yet are hardly noticeable. Also, sputtering technology has led to several high-performance films which are extremely light.
How long will it last?
Window films are extremely durable and typically last 5-10 years and more, depending on where they are applied. There are documented cases of films lasting longer than this.
What happens if I want it removed?
No problem. The film itself can be pulled from the glass which will generally leave adhesive residue on the glass. This is removed by spraying with soapy water and using a razor-scraper. No need for any over-powering adhesive removers.
Can I clean the window after a film is applied?
Yes, using a soft, clean cloth or paper towel to clean and the same or a rubber squeegee to dry. Use mild detergent or every-day glass cleaning solutions. Basically, avoid using abrasive tools and chemicals.
Window_Film (1)

Window Film
This 12 page, A5 booklet is a definitive publication that will help consumers and businesses fully understand the benefits and qualities of window film. At a time when social and environmental issues and policies seem to be on everyone's agenda, Window Film has a very important part to play in the future of glass and glazing in construction. "Window Film – Applications and Solutions" is an easy to navigate, reader friendly guide to Window Film that covers key areas such as energy efficiency, safety, security, protection from sunlight and privacy.This 12 page booklet gives advice on the advantages of applying a retrofil layer of window film to existing internal or external glass.
GGF-code-of-good-practice-web (4)

GGF Consumer Code of Practice
This GGF A5 12 page booklet contains a code of practice that all GGF Members are required to comply with when dealing with consumers including; core principles, the sale, survey, products, the installation and the guarantee. This is a publication that the GGF recommends all consumer facing GGF Members should give to underline to homeowners why they should use a GGF members company. All GGF Members wishing to order over 1000 copies of this publication should email the GGF Marketing Department at marketing@ggf.org.uk for special bulk discounts.

Window Film can enhance your energy efficiency and provide thermal comfort
Energy
Over the past twenty years the UK has had a 60% increase in air conditioned buildings. Cooling a buildings temperature with the use of air conditioning often uses a lot more energy than heating the building; this is without allowing for the extra energy use by new technology systems often found in homes and working environments.
The most obvious source of high temperatures in buildings is the energy from the sun, followed by internal heat generated by technology, people and poor ventilation. The Building Research Establishment (BRE) in the UK reported that 40% of the load placed on air conditioning in offices comes from direct solar gain through windows.
As companies make changes to improve their energy efficiency, window film is becoming one of the key options. Window film is a retrofit layer applied to the internal or external surface of existing glass, designed to enhance the performance of windows by reducing solar heat gain and glare.
"As an energy saving product, window film is ideal. It reduces the amount of heat coming into a building by blocking solar energy. This in turn reduces the load on air conditioning unit and will reduce energy bills.  Technological advances have created a range of shades and even virtually clear window films to suit all building types. In many cases it can upgrade the building's efficiency coupled with improved visual appearance or even blast protection utilising combination window films."
With the global shift towards a greener way of thinking the members of the Window Film Group of the Glass and Glazing Federation consult with companies in their drive to reduce their carbon emissions along with their carbon footprint and cut energy costs. With the correct film installed it is possible to cut cooling loading by upto 30%. With Carbon Reduction Commitments by Government and Corporations there is an urgent need to act and Window Film can be a quick and very visible solution to help reach the target. With an approved energy calculator dealers can consult with clients about their type of glazing and required film. This then provides an idea of estimated savings.
Thermal
Commercial building owners, facilities companies and managing agents are tasked to maintain a reasonable temperature to satisfy its occupants whilst making every effort to control how much they spend on energy and other operating/maintenance bills.
In addition, UK businesses are asked by the EU Directive and Legislation such as Document 'L' of the Building Regulations to maintain comfort in the workplace for employees. This states that temperatures in the workplace are optimum and not at extremes; this is typically around 21°C/70°F. In achieving this, energy is consumed to either raise or lower the temperature.
Window film when applied onto existing glass will help to achieve this by balancing the temperature, minimising hot spots within the building. Extra benefits of an application of window film can also provide excellent glare control for screens, reduce the fading of interiors and with combination film can enhance the glazing to create blast mitigation.

Safety and Security is of the upmost importance
Members of the GGF Window film Group can offer the latest advice on current Health and Safety legislation, increased Security Measures & Anti-Bandit protection with the installation of a specific Window Film upgrade.
With most Employers taking their Duty of Care, Current Legislation, the heightened Security status as well as Health and  Safety Regulations very seriously, the addition of window film to new or existing glass and glazing can greatly enhance the Performance & reduce the associated risks.
The Safety & Security films are available in numerous thicknesses, performances and specifications, many of them combining the very highest Performance and latest technologies, to not only Protect you in the event of an Accident or worse involving glass, but also offer added  Solar and UV Protection.
For added Safety, applying Window Film can greatly enhance the existing glass performance and:-
Offer added Impact resistance in line with the Workplace (Health Safety & Welfare) Regulations 1992,specifically Regulation 14 and current DDA Regulations (link to GGF Reg 14 Doc PDF)
The installation of window film manifestations to make glazing apparent and conspicuous,can enhance existing glass, and ensure it is also compliant with Regulation 14 and DDA Regulations
Gives added containment to Balustrade or overhead glazing, ensuring broken glass stays in place reducing the risks with the dangerous pieces of unprotected glass(link to GGF overhead glazing Doc PDF)
Window Film can hold dangerous shards together if glass is shattered, keeping people safer.
Complies with the current European standards such as EN12600 (link to GGF testing report PDF)
For Increased Security the addition of Window Film can be highly recommended, as it creates an invisible barrier without changing  the aesthetics of your Building envelope, it can  :-
Offer Greater Bomb Blast Resistance and added Blast Mitigation Performance to reduce the damage in the event of a bomb blast, protecting people & lives.(link to GGF BB report PDF)
Window Film combined with Anchorage and containment systems protect from Anti-Bandit & Burglary,slowing down intruders & reducing the chances of smash and grab crime, therefore protecting the most vulnerable areas.
Added Visual Security with One-Way and obscure films can be used to protect & prevent against criminals
Window Film Complies with numerous security Tests to upgrade glass including GSA standards as well as 16933,16944 & EN356 (Add PDF covering details of relevant Security tests)
With so many solutions to the most common glass problems and so many types of glazing installed throughout the UK, the GGF Window Film Group work closely with Glass Manufacturers and Film Manufacturers to ensure, all of the recommendations and specifications are up to date & comply with all current legislation.
In fact the GGF's member's expertise is often an integral part in the latest Test Measures & specifications.
Insist on the use of the GGF Window Film Group Members, to ensure your Window Film installation on glass is of the highest quality and complies with the latest regulations, which is extremely important when considering the reason for Window Film being applied in the first place!
Ensuring best practise and standards are maintained in this sector
Here are the most commonly used types of window film:
Adhesive Backed Polymeric Window Film (known as Window Film)
What is Window Film?
Adhesive backed polymeric window film is a high clarity polyester film that has been design for application to glass to improve its performance.
It is a glass treatment that can be professionally applied either in the factory to new glass or insitu to existing windows, glass doors and partitions.
The correct application of film onto glass can upgrade the original glazing to meet the requirements of Building Regulations, Health & Safety Regulations as well as British and European Standards.
Types of Window Film
Safety Film
When applied this type of film will transform an ordinary annealed glass into a safety glass that can be classified by EN 12600.
Security Film
This type of film can enhance the performance of glass with respect to:
Resistance to manual attack;
Resistance to explosive pressure;
Resistance to ballistic attack spall reduction
Solar Control Film
When applied this type of film will modify the spectrophotometric properties of the glass. These films can be coloured and/or highly reflective. and/or low emissivity.
Low Emissivity Film
When applied this type of film will reduce the thermal transmittance (u value) of the glass.
Others Specialist films
Special Ultra Violet Reducing film;
RFI/EMF Shielding Film;
Privacy Film;
Decorative/Manifestation Film
Anti Graffiti Film
Adhesive backed polymeric film should comply, in the future, with prEN 15752-1.
Sureguard Window Films® supply and install a wide range of solutions:
We are based in Barnsley, South Yorkshire and cover the whole of the UK.
Started in 2002 as a family run business, MVM Window Films has grown with the increasing demand from its commercial and residential customers whilst retaining the core values of excellence, integrity, honesty, reliability and professionalism on which it was founded.  Based in Fareham, Hampshire, we provide an installation service from Cornwall to Kent, Hertfordshire to Hampshire, London and everything in between.
We hold a number of accreditations including:
LLumar Authorised Fitment Centre
Glass and Glazing Federation (GGF)member
Government endorsed Trustmark Standard
CHAS
We aim to provide our customers with premium grade products and quality installation services.
Anti-Shatter Safety Film
Security & Blast Mitigation Film
Glare Reduction Film
Solar Heat Reduction Film
Fade Reduction Film (Ultra Violet Radiation)
Reflective and Frosted Privacy Film
Vinyl, Window Graphics and Signage
Invicta are specialists in all type of window films, manifestation graphics and blinds. Films included bomb blast, safety & security, spectrally selective solar control and privacy films. Manifestation included digital printed graphics as well as cut vinyl. All blinds types including electrical.
Window Films
Manifestation Graphics
Blinds
Supplied and installed
ADS Window Films Ltd. are a Devon based company covering the South West of England. Their window film range covers a variety of applications including Solar Control, Energy Control, Privacy, Architectural Enhancement, Manifestations, Safety and Security to improve the quality of your glazing and to ensure compliance with current building regulations.
Window Film
Solar, Safety & Security Film
Blast Mitagation Films
Manifestation Graphics
Anti Fade Films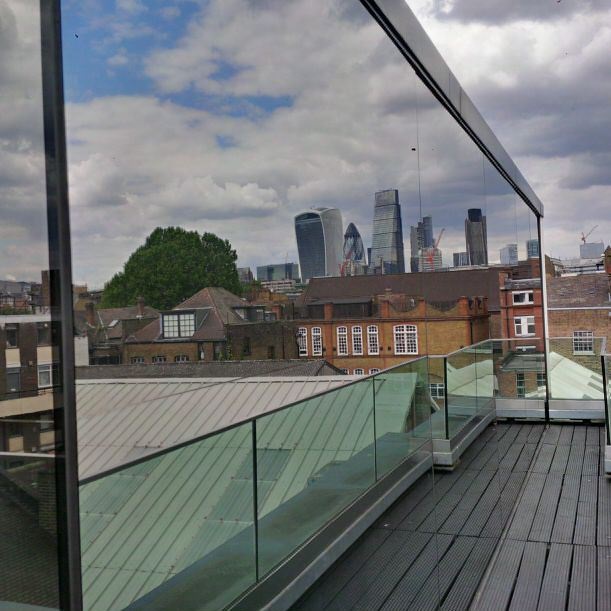 Although blinds could have been used to control the glare (they would have little effect on the heat or energy use) they were not practical and also spoilt the panoramic view enjoyed from this top floor office.
It was decided to install a high performance neutral coloured external solar control film that reduced the glare by 80% and the heat by 70%. This film also reduces air conditioning usage by up to 30% so would also pay for itself in around 3 years from reduced air conditioning usage. It is a little known fact that it takes 3 to 4 times more energy to reduce the temperature by 1 degree as it does to heat by 1 degree.
Following the non-disruptive installation the occupants (employees) immediately had their comfort improved with vastly reduced glare and a dramatic reduction in heat.
Nigel Rees, GGF Group Chief Executive said 'We are very pleased with the instant effect on heat and glare of the non- disruptive window film installation. We are looking forward to saving money too!'
Steve Rice, GGF Director of Technical Affairs commented, "It is always pleasing to witness a first class example of how a window film installation can solve existing problems with glazing. This installation has vastly improved the working environment for the staff with a reduction in extreme glare coming through the windows from strong sunshine. Secondly applying window film has made the GGF Building more energy efficient, something that is always high on our agenda. The finished job looks superb and I am pleased a GGF Member company from the Window Film Group undertook the work."
The corresponding energy analysis showed that more than 125 kWh of energy (£15) would be saved per square metre of glass which relates to the short payback time. With an expected lifetime well past 10 years this type of solution provides a high performance for many years to come.
To find out more about the GGF Window Film Group please visit https://www.ggf.org.uk/group/window-film-group
Twickenham Studios was established in 1913 and is one of the UK's oldest and most celebrated film and TV studios.  Many classic films have been shot at the studios such as The Italian Job, A Fish Called Wanda, An American Werewolf In London, Ghandi and Zulu along with most of the Beatles movies.
The Lounge is Twickenham Studio's new rooftop bar.  Located at the top of the main building, it offers beautiful panoramic views over Richmond Park.
This fabulous new facility includes a roof terrace which you access through brand new Clement steel screens.  Made from strong EB24 steel sections, they are robust, but also incredibly slim and elegant.  These bespoke doors have genuine T bars and a high glass specification, including Guardian Sun Guard offering solar protection and an argon gas filled cavity which improves thermal efficiency. 
To complement the steel screens and doors The Lounge also boasts a beautiful, matching Clement steel window.  All the steel windows, doors and screens have been polyester powder coated with one colour, Graphite Black, on the inside to complement the interior and another colour, Anthracite Grey, on the outside. 
Commercial Director Andrew Boswell commented: "Since The Lounge opened its doors, it has provided a 'wow' factor for staff, tenants and production crews alike.  It is also highly sought after as a private hire venue for wrap parties, industry functions and birthdays and with the doors open on to the terrace of a summer's evening, there is no better place to be in this part of London."
Specialists in Glass protection Window Film and Glass Containment Solutions for architectural building flat glass and glazing, based in the UK and operating globally. Please see below our range of commercial and residential window films and additional services.
Tried and tested Blast mitigation window film and window film and anchoring solutions.
Proven Energy Reduction Window films for energy/financial savings and increased thermal comfort.
Solar Control Window Films for glare and heat gain reduction.
Privacy Window Films for one-way vision and privacy.
Anti-Shatter Safety Films as an immediate retrofit solution to H&S Legislation compliance
Enhanced Security whilst retaining your existing glazing with the Filmtek range of high-tensile strength film and anchoring solutions with a system suitable for all types of glazing systems.
Frosted film, manifestation and bespoke graphics
All installed without disruption to the day-to-day activities of your building and your business.
Other services include:
Testing of existing aged film in accordance with the GGF Standards to confirm continued effectiveness
Our team of surveyors are available to carry out Regulation 14 health and safety glazing audits to ensure your full compliance and provide you with a concise report of findings.
We are a company that is dedicated to the repair and maintenance of PVCu and Aluminium window and doors including additional security such as child saftey products and other additional item that can be fitted to windows and door, Window Film, winding gear.
repairs
saftey
sealed units
multi point locks
hinges
Solartek Films Ltd supply and install all types of Window Film to glass including; Solar Film, Heat Reduction Film, Glare Reduction Film, Blast Mitigation Film, Security Film, Safety Film, Privacy Film, Energy Saving Film, All types of Manifestation, Partition Graphics and Digital Printed Films.
Nationwide Window FilmSuppliers & Installers
Regulation 14 Glazing Surveys
10 – 15 Year Manufacturers warranties
Accredited installers for all the world's leading Manufacturer's
Competitive Window Film Quotations
Unprotected glazing can potentially be very dangerous to us all. Without glazing film or blinds, an ordinary piece of glazing offers little or no protection against the hazards of daily life.
Established in 1988, Glazing Films & Blinds are specialists in the window film, commercial blinds and glazing industry. We are unique in the fact that we supply and install an extensive range of window film products, commercial blinds and cubicle track, as well as providing a full glazing service – providing cost efficient, effective solutions for all glass related issues.
We've built our success and our reputation on a real desire to give our customers quality products, great value for money and a polite, friendly service from our head office team. With our extensive knowledge we can guide you every step of the way from glass surveys to samples, advice and information on all the latest products in the marketplace.
Our thousands of satisfied customers include universities, schools, local government, Northumbria and Yorkshire police, the NHS and many large construction companies and architects.
We are proud to be a safecontractor approved company and members of CHAS, Constructionline and the Glass and Glazing Federation (GGF). We also have all the relevant qualifications and insurances. Each installation carried out by Glazing Films & Blinds will meet the Glass and Glazing Federation's installation guidelines. Each of our installers carry CSCS cards and is also fully PASMA trained, allowing them to carry out any work that is required at height.
Winners of Newcastle University's 'Excellent Contractor Awards 2014' – 5-50 employees category.
Window Film Specialists
Glazing Specialists
Glass Surveys
Supply & Installation of Commercial Blinds
Bespoke Manifestation

GGF Meeting dates for 2021
The GGF calendar is packed full with Members meetings in the technical groups, regions, countries, committees and Members' events.
Meetings will continue via video (ZOOM) but the GGF are anticipating that it may be possible to start holding physical face to face meetings in the summer. To find out more about GGF Meetings or if you wish to attend please contact the designated Secretary by email in the table below.
You can also access the GGF meetings calendar via google here: https://calendar.google.com/calendar/embed?src=3gh1giprkg7i545te3met7tq80%40group.calendar.google.com&ctz=Europe%2FLondon
See full calendar below.

Welcome to the spring issue of GLASSi.
Firstly, I express my sincere condolences to the family and friends of Stephen Byers, who sadly passed away a few weeks ago. I knew Stephen very well and shared many GGF meetings and social occasions with both Stephen and his wife Karen. In this issue of GLASSi, we pay full tribute to Stephen, who was a very popular and respected GGF Member for over three decades. He will be sorely missed.
As we enter the new season, we sincerely hope that the UK is on the road to recovery from the huge disruption and restrictions caused by the COVID-19 pandemic.
Over the last 12 months, the future has at times looked very bleak for business and society as a whole. The future though is now looking a lot brighter with the Government's roadmap to recovery, the easing of restrictions combined with the success of the Government vaccination programme. This is as result of the rates of infection, cases and fatalities decreasing.
As the situation has evolved the GGF has worked closely with Governments, local authority partnerships and health and safety experts to ensure you receive the latest information and guidance. We will continue to work with all the relevant bodies to ensure you and your staff are protected with the most up to date and best possible guidance.
Though there is much optimism, there is still no room for complacency and we should all continue to follow the guidance, protect the NHS and save lives.
Brexit
Since the last edition of GLASSi, the transition period for the UK to leave the EU ended on 31st December 2020.
With the UK no longer being part of the EU, there have been and still are difficulties for companies who import and export. Members have reported problems with administration at customs, delays in transportation, price increases in haulage generally and containers specifically. In addition, the industry has also seen a change to the regulations around CE Marking and the UK has now introduced a new UKCA Marking system which all companies will have to adhere to if their products fall within scope of the Construction Products Regulation. The GGF Technical Team are working with MHCLG (Government Ministry of Housing, Communities and Local Government) and our fellow Trade Associations in making representations on behalf of members to try and make this process as straightforward as possible for companies who place products (within scope) on the market.
In this issue of GLASSi, David Borland, GGF Senior Technical Officer has produced an update on the current status regarding CE Marking and UKCA Marking.
Energy Efficiency
The Government recently announced that the Green Homes Grant Scheme launched last September has been cancelled. Since the launch of the scheme (which did not consult with huge parts of the construction and glass & glazing sector in advance of its launch), the GGF raised concerns to Government over the restrictive PAS 2030 accreditation gateway to becoming an approved installer to carry out measures and also the glazing element of the scheme which only allowed for single glazing to be replaced as a secondary measure. The GGF also made representations to Government that Competent Person Schemes should be used as an alternative or complimentary to PAS2030.
Though this scheme hasn't worked for our industry, the GGF is continuing talks with Government over future schemes that will hopefully have more emphasis on glazing.
GGF Products and Services
In the first quarter of 2021, the GGF team have been extremely productive to increase and improve your benefits.
On the health and safety side, we have launched the new Health and Safety Webinar Programme which is freely available for all Members to attend. The next webinar is on "Managing Mental Health during COVID-19" and is on April 6th. You can book your place at this webinar here.
The GGF Digital Marketing Toolkit was launched recently and includes free access to 12 video webinars accompanied by PDF presentation files for free download. The digital marketing toolkit has a content value of over £1k, so I encourage all Members to take full advantage to grow their online audience, customers and business using digital technology.
Also on the marketing and PR front, the GGF is continuing its consumer campaign Stay Safe with MyGlazing.com following the success of the campaign in 2020 when over 200k consumers looking for advice through the pandemic visited the MyGlazing.com website for advice. The campaign was also publicised in over 100 consumer publications reaching millions of homeowners.
The GGF Technical team in that last 12 months has published 42 new technical publications and is continuing up review and update a further 26 as part of the ongoing technical documentation review process. In addition, the Team organised two exclusive Technical Forums in February and it was great to see over 100 GGF Members attend via video link, "The Ban on Laminated Glass in Facades and Balconies Forum" and then just a few days later attend the "Forum on the Government's Future Homes Consultation" which will impact the Building Regulations approved documents L (energy efficiency) and F (ventilation).
Members Meetings
In the first few months of the year we have already seen an increase in Members meetings and particularly in the Regional meetings, Window Film Group and Heritage Window Group. With Member engagement increasing via video meetings, we are looking at returning to face to face meetings once the lockdown restrictions allow such gatherings. We will of course keep you updated on when this will happen and rest assured we will also be continuing with the video conferencing as well as face to face meetings, to enable all Members to engage regardless of distance and time.
An up to date list of GGF Members Meetings for 2021 can be see here. Please feel free to contact the assigned GGF Secretary if you want to find out more about our meetings and/or if you wish to attend any of the Members Regional or Technical meetings.
Finally, I was delighted to see all parts of the GGF membership represented at the Chairperson's Forum (held on 18th March). With 33 Chairs/Representatives at the Forum it was an exceptional attendance and many of the points raised by Members have been fully taken on board and will be address by the GGF Board and Staff. A full report of this meeting will be issued to all who attended to cascade to all Members.
We look forward to working on your behalf to help your business through these trying times.
Enjoy GLASSi
John Agnew
Managing Director
Get Technical Support
We understand the importance of providing the very best in Technical Support for our members and our team has a wide and extensive range of experience in both glass and Fenestration matters. Members needing a quick answer can contact a member of the team by dialling our Member Exclusive Hotline number 0207 939 9108 which will be answered by the first available Technical Officer.
For more complex or detailed queries, send your email to technical@ggf.org.uk Our inbox is prioritised with members' emails answered same day/next day. No matter the issue, our aim is to provide the best support in quality and response.
---
Technical Updates
In an ever-changing industry landscape, it is vital that members are fully aware of changes in legislation and standards that are in development or implemented. Our team analyse and evaluate documents issued by MHCLG and the Welsh, Scottish, Northern Irish and Irish Government. All ISO, CEN & BSI Standards whether for review, comment or implementation as well as information provided by associated organisations such as the CPA, CWCT and Glass for Europe.
All relevant material is collated and issued to members in our Quarterly Reports and also provided in Presentation form at all Technical and Regional Group meetings. This is also available for download from this page. In addition, this page includes details and links to any documents relevant to our members as and when they are introduced.
---
Site Visits & Consultancy
Regrettably, disputes between installer and consumer can occur and result in deadlock. The GGF can visit sites and provide inspection reports covering aspects such as product suitability, quality of installation, compliance with Building Regulations; Industry Standards and Good Practice Guides. Similar disputes involving contractors and professional bodies are also covered in this service.
Reports by the GGF are a well established and recognised form of evidence in Courts throughout the UK and Ireland and is also further enhanced with an Expert Witness Service. Whilst this is a chargeable service, members will receive a favourable discount.
---
Structural Calculations
As the boundaries of building design are constantly expanded, it is our industry's duty of care to ensure that installations are within acceptable and safe parameters. This ranges from glass floors and stair treads to structural glass systems for the building envelope. At the GGF we can provide the relevant calculations including glass requirements and loadings using MEPLA software. SJ MEPLA is a finite element program specially developed to perform static and dynamic calculations of glass structures.
You can calculate any shape of a system including laminated glass, point fixings, balustrade clips and all this for insulated glass. Any bearing and loading situations are possible. You can consider load cases or dynamically calculated impacts for the use of glass as fall protection
---
Datasheets, Good Practice & Guidance Documents
Long recognised as a major asset to our members, our Technical library continues to expand. Regularly reviewed and expanded, the library is divided into 3 categories: –
Datasheets: Source documents for the industry covering details on products such as IGUS, Toughened, Laminated, Curved Glass, Window Film, Windows, Doors and Hardware.
Good Practice Guides: detailing installation standards for Windows, Doors & Conservatories.
Guidance for Trade & Consumers: explanatory documents covering topics such as condensation, roller wave, anitroscopy & visual inspection.
All are free to download for members in PDF format. Non-members can purchase from the GGF Shop.
---
Conformity Markings
As we enter a period of adjustment since leaving the EU, the use of CE marking will cease to be acceptable in Great Britain from 1st of January 2022.
The introduction of the UKCA conformity mark along with CE UKNI and the relevant test certification is a complex matter, not least when compliance with the Northern Ireland Protocol is also a consideration. Members, however, can be assured of receiving accurate guidance and advice on how to minimise business disruption during this period. At this time there remain several outstanding issues and the Technical team will continue to inform members of any updated information or regulations.
---
Working with Standards Bodies
The regulatory bodies such as BSI, CEN & ISO have long recognised the experience and knowledge available from the GGF.
As such the Technical team represent the GGF members and the industry in general in working groups in BSI, CEN & ISO providing input for the reviewing, creating and updating of UK and International Standards. Working groups include: –
BSI B/520: Glass in Buildings
BSI B/538:
BSI CB/401:
BSI B/208:
BSI B/209:
CEN TC/129
CEN TC/
ISO
Any proposed or current review of Standards is notified to members through the Quarterly Technical Report and at Regional and Technical meetings.
---
Calibration & On Site Product Testing
Our Technical Officers are experienced in regular testing of glass & fenestration products and can give guidance to our members.
Through established relationships with both UK Authorised Bodies and EU Nominated Bodies, the GGF can arrange product testing for members.
We also provide calibration for heat soak ovens and the relevant documentation.
Additional costs apply for these services.
---
Meet the Technical Team
Due to the wide range of products and services provided by our members, our team has an equally wide range of experience covering production, installation & technical knowledge.
We recommend looking at our Meet the Technical team for the most suitable Technical Officer to assist you in resolving or advising you on your current issue. The direct email address and mobile number for each of the team are also provided. (Members only)
Please note that some links below may only be available to members. To find out about joining the GGF click here
Technical Department Profile
The Technical team has developed and continues to revise a range of publications to support GGF Members in their businesses. These include technical Data Sheets, Good Practice Guides, Codes of Practice and other industry and consumer guides renowned throughout the glass and fenestration sector.
Federation Members can further benefit from GGF technical expertise at meetings of the GGF's specialist technical groups and committees under the Glazing and Home Improvement Executives, where GGF Technical officers provide secretariat and specialist technical support.

When not assisting Members directly, the Technical team contributes to the shaping of policy and helps to steer the setting of National, European and International Standards to the benefit of the Membership and the industry as a whole.
The GGF Technical Consultancy additionally provides a range of services to Members and non-Members including on-site testing, inspections, calibration, product testing and expert witness services. Technical officers are also responsible for the GGF's industry-leading range of technical publications and datasheets.
LATEST TECHNICAL NEWS & EVENTS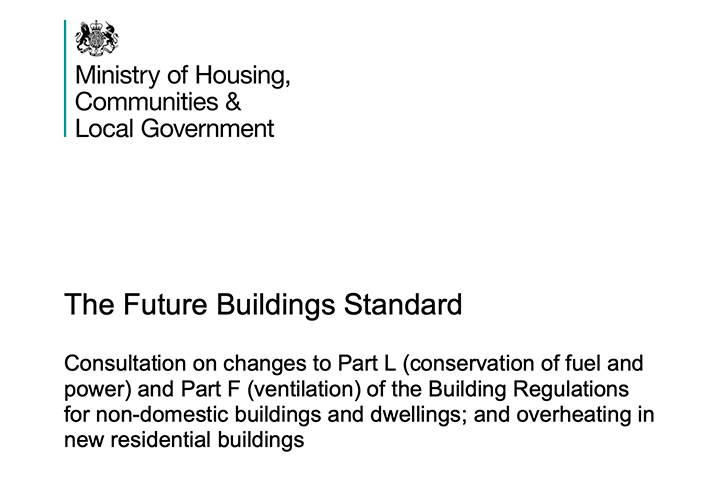 Webinar Forum held for Future Homes Standard
The 23rd of February 2021 seen the second of two forums to discuss and formulate the GGF response to Part L, Part F & Overheating for existing dwellings and non-domestic buildings. The consultation provides the industry with the opportunity to help shape Building Regulations as we head to the Government's Net Zero commitment.

For a copy of the GGF response
Click here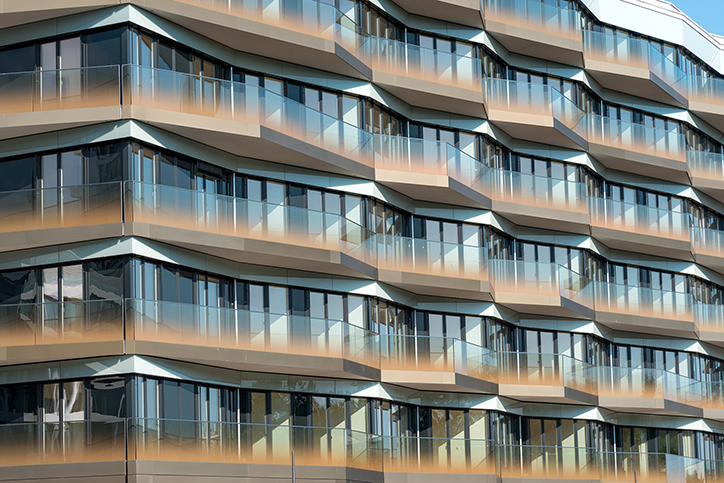 Presentation on Combustible Material ban on Laminated Glass
Senior Technical Officer Ben Wallace presented a Webinar on the 18th February 2021 giving members an update on the work already carried out by the Technical Department and GGF members. The webinar provided a summary of the 120 Page document provided to MHCLG providing both physical and scientific evidence supporting the removal of laminated glass from the banned material list.
For more information please contact the Technical Team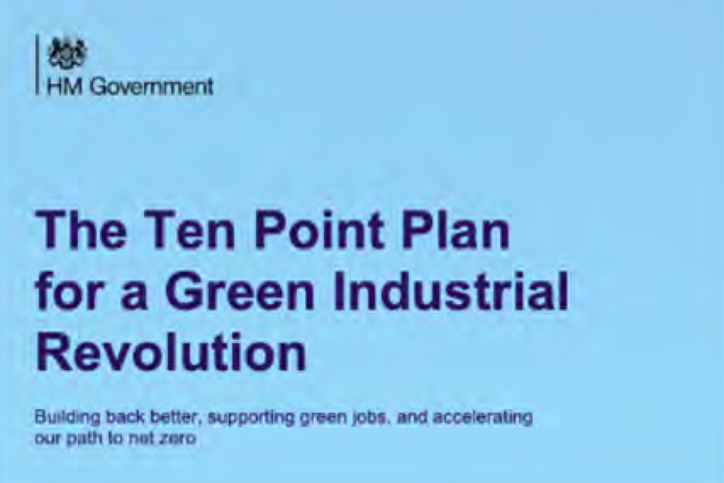 Government publishes their 10 Point Plan
HM Government have published their 10 Point Plan demonstrating the UK's significant and continuing commitment to tackling greenhouse gas emissions. The Government has announced over £5 billion to support a green recovery. Download the report by clicking the button below.
Download 10 Point Plan document
Click here
Latest Consultations of Interest to Members
Latest Consultations of Interest to Members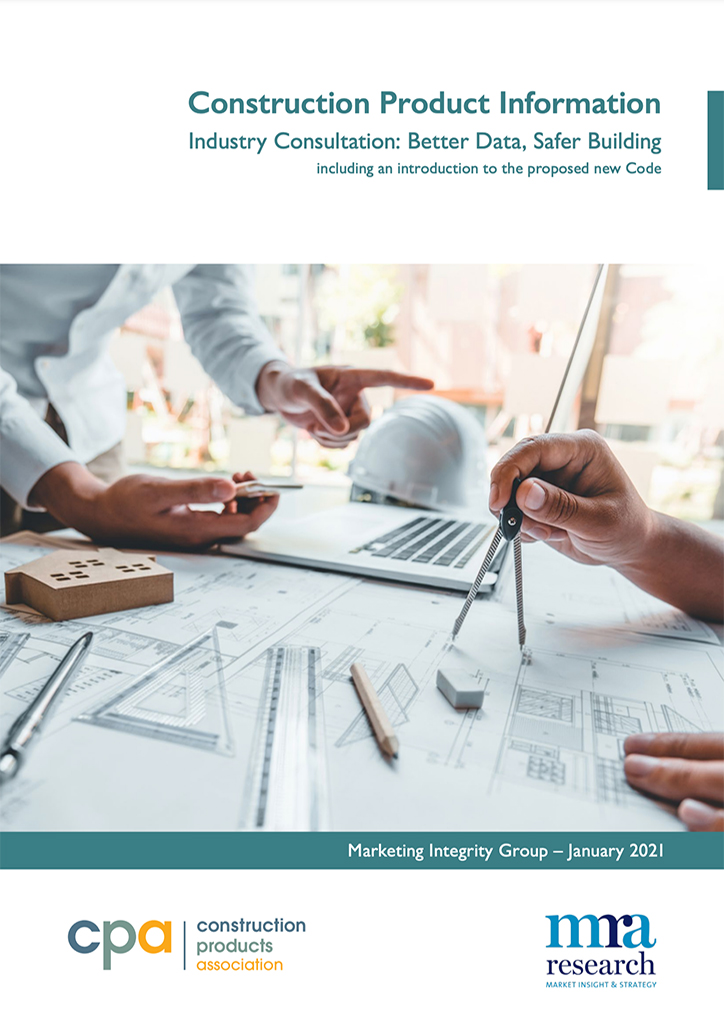 CPA
have published their Consultation on the new Code for Construction Products Information. Responses must be submitted by 31/03/21. Relevant members will have already received a copy of the GGF response for comment. For a copy of the full document, click on the image on the left. (also see above regarding Forum)
Update on Standards from BSI, CEN & ISO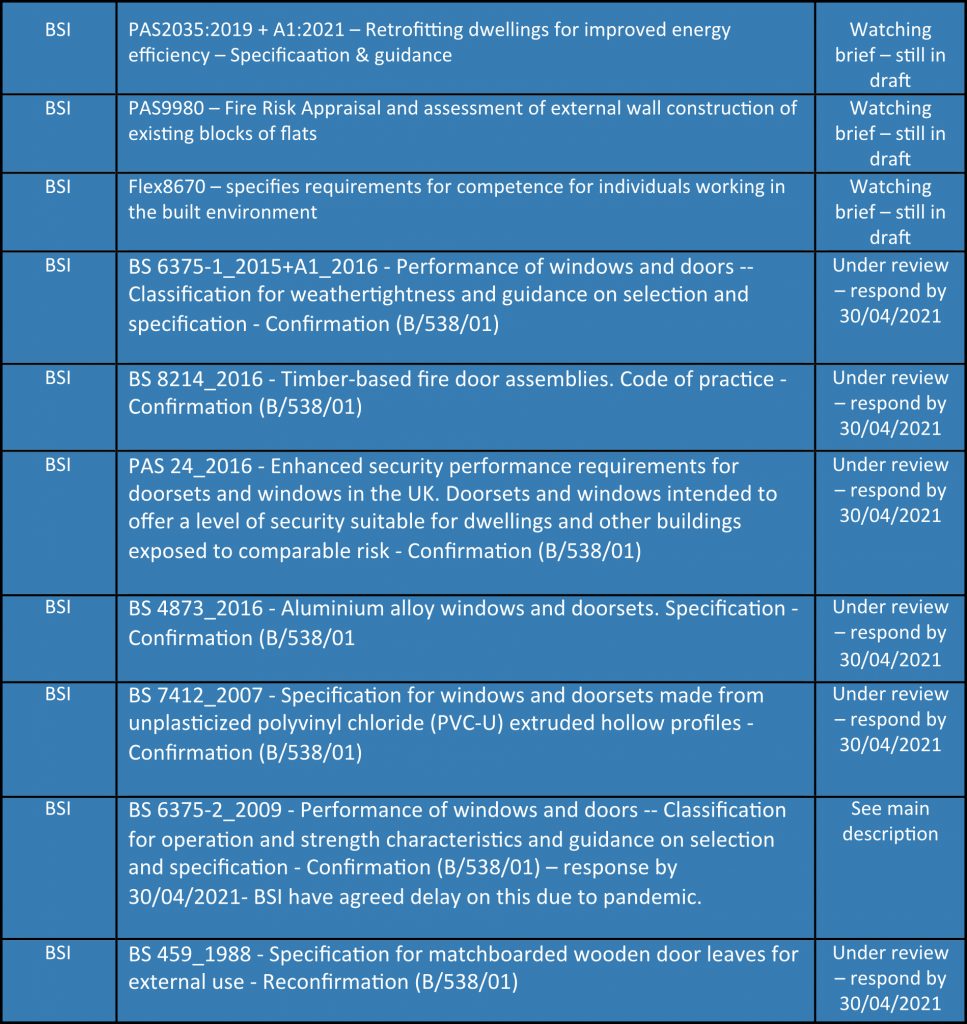 Quarterly Technical Report
Each Quarter the Technical Department produces the very latest information covering Building Regulations, British, European & International Standards, GGF Publications, updates from the CWCT, CPA & CLC. This is produced in the following formats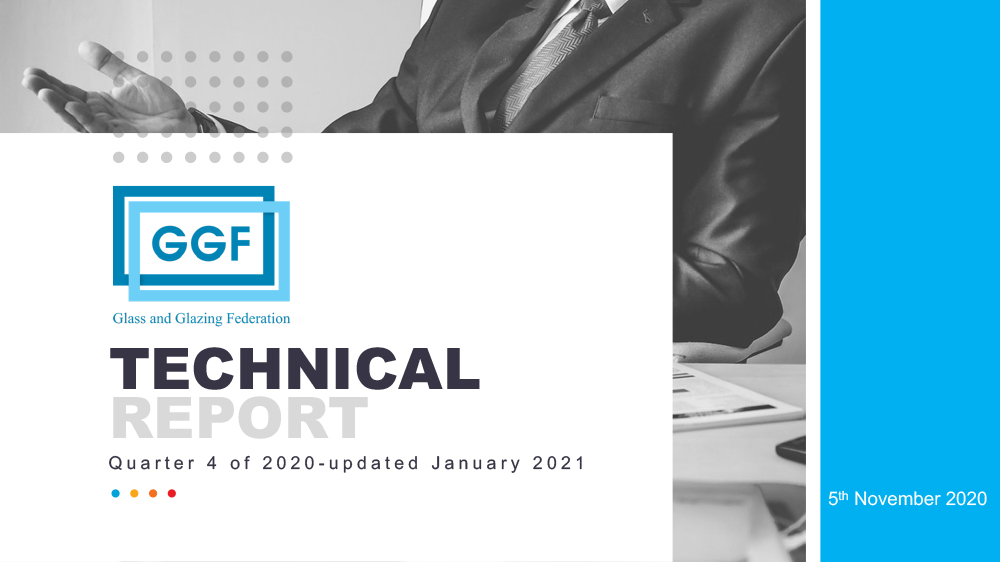 During 2020, despite the pandemic and industry lockdown, the GGF continued to function and deliver high-quality services and publications to its Membership.
Here's a breakdown of the GGF's headlines in 2020.
January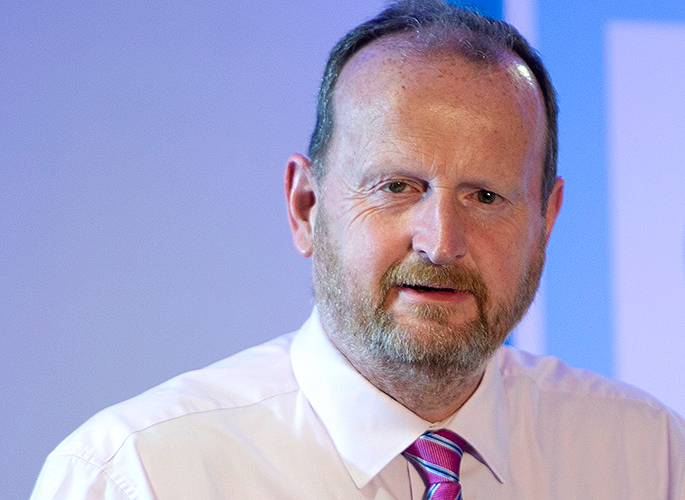 John Agnew begins his appointment as GGF Managing Director
GGF Technical hosts a special forum for Members on Future Homes Consultation and its impact on the industry.
Steve Chappell joins the GGF as Technical Officer
February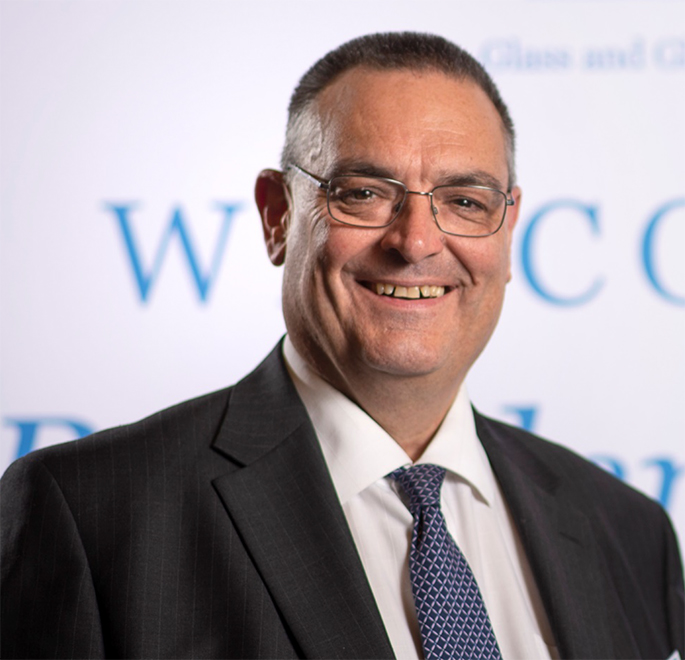 Consumer Campaign "Think Glass" is launched on MyGlazing.com.
The first-ever GGF Chairperson's Forum is held in Moorgate and followed by the President's Reception in Marylebone, London.
Steve Rice, GGF Managing Director and former Technical Director retires and leaves the GGF after three decades of service to the Federation
March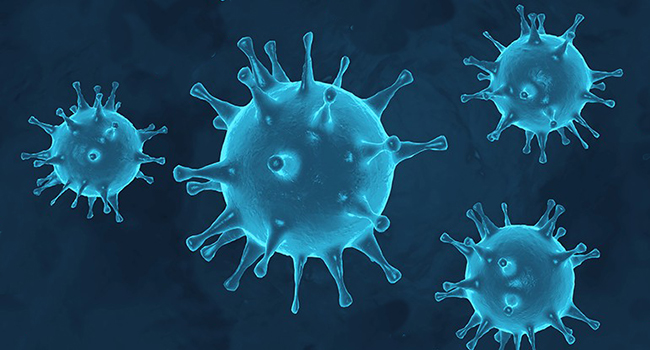 The COVID-19 pandemic hits the UK and the industry/country enters its first lockdown.
The GGF closes its offices but staff work from home on the campaign to inform Members of Government policy changes, restrictions and legislation.
Due to the pandemic, the trading environment and insurance market confidence, the GGF Deposit Indemnity Fund ceases taking deposits paid to GGF Fund Members.
Kevin Jones joins the GGF as Technical Officer
April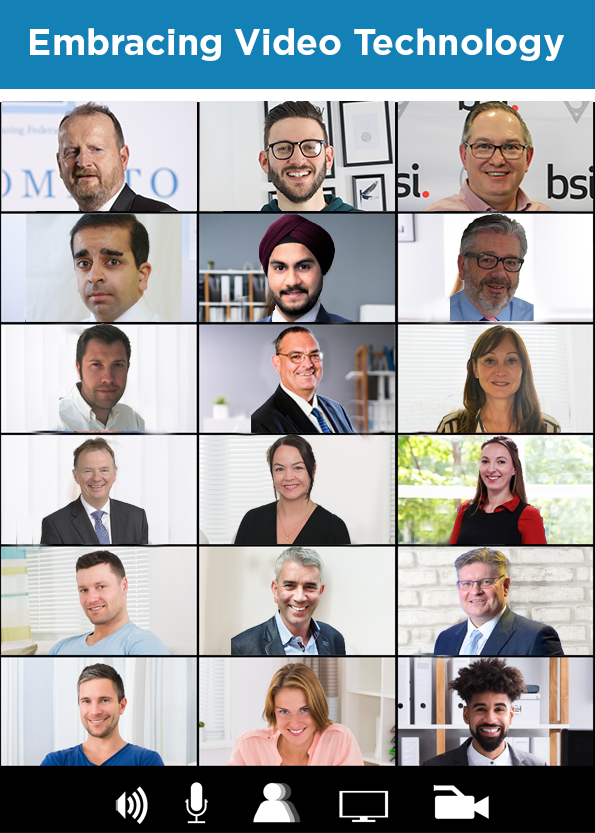 The GGF restarts Members' meetings via video link.
GGF launches COVID-19 Survey to gauge the impact on the industry.
Site Operating Procedures and COVID Guidance for Manufacturers is issued by the Construction Leadership Council and relayed to Members via the GGF
May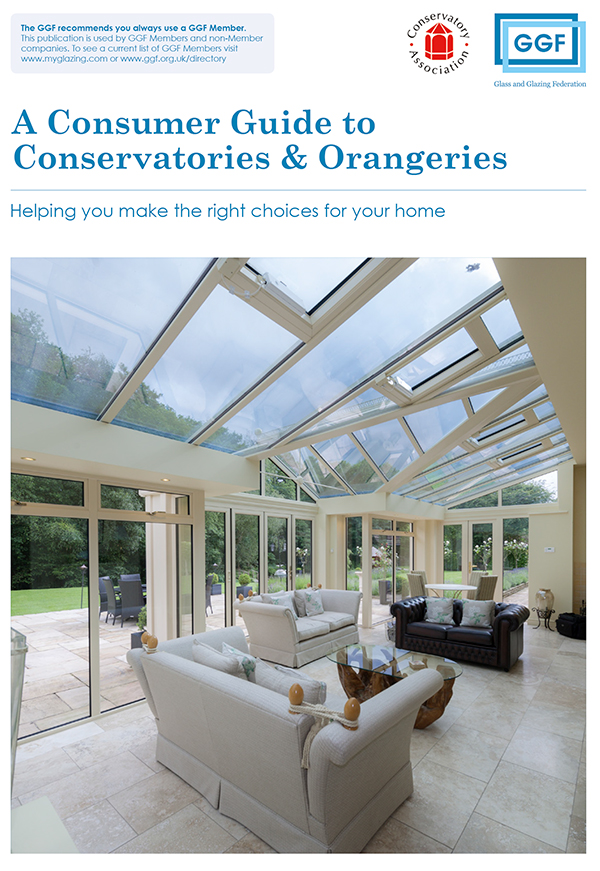 The new Conservatory Guide is launched.
The GGF launches two new COVID-19 Safe Guides for Installers and Homeowners to help the home improvement sector restart and operate safely in people's homes as the lockdown is lifted.
10 new technical datasheets for the Mirrors and Window Film sectors
June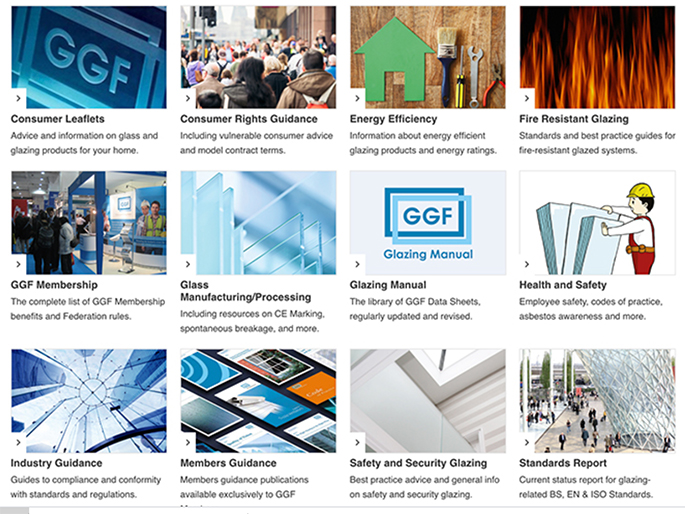 GGF launches new Technical Datasheet range for Channel Glass.
New online Quick Link Index is introduced to the GGF website to enable easier navigation of the GGF's library of publications.
July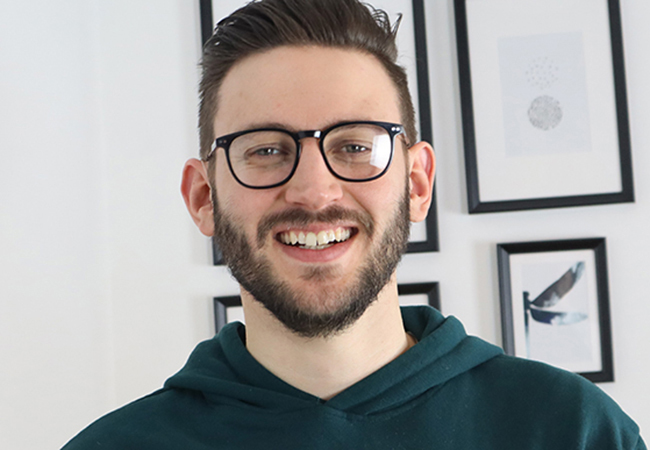 The GGF appoints James MacPherson as the new Health, Safety and Environment Manager.
The Government announces the Green Homes Grant Scheme and is challenged by the GGF over the timing of the announcement and the criteria for scheme inclusion for lazing home improvement companies.
Via video, the GGF restarts its Regional Meetings for Members
August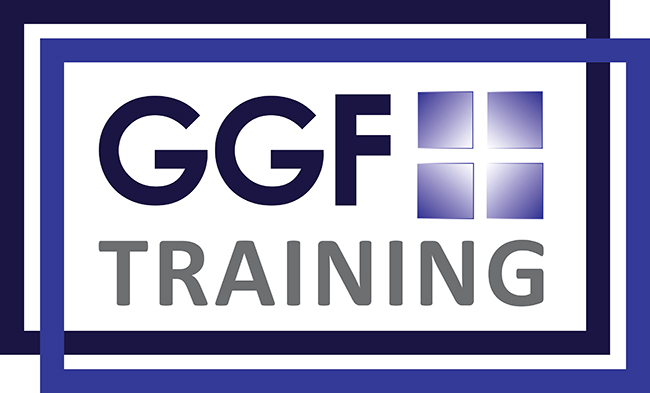 Stay Safe with MyGlazing.com campaign is launched to help rebuild consumer confidence during the pandemic.
GGF announces new partnership with Total Support Training providing.
GGF Members with access to a range of many new courses and qualifications.
September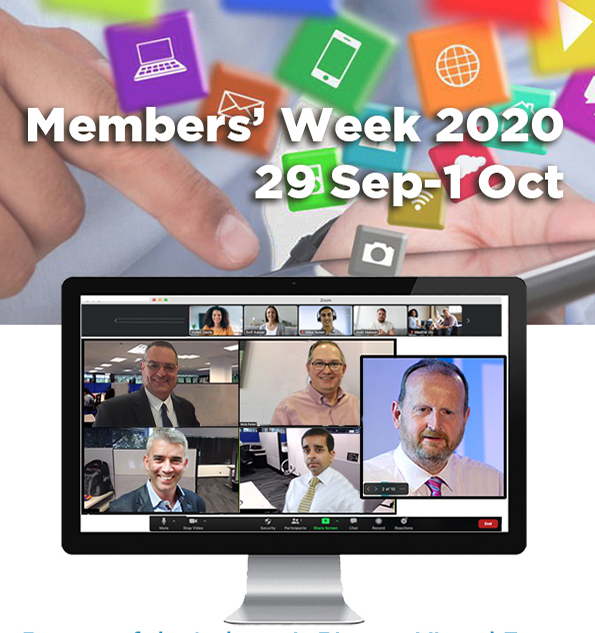 GGF Members Week proves a ground-breaking with 438 bookings for the three-day online event consisting of 12 back to back webinars with 18 speakers covering open forums, video conferences, specialist presentations and expert panel discussions as well incorporating the GGF's AGM.
The GGF Annual Report is published showing performance and activity for 2019.
GGF announces the launch of a new Digital Marketing Toolkit to help Members use digital marketing more effectively to help their business
The GGF Health and Safety Committee restarts
October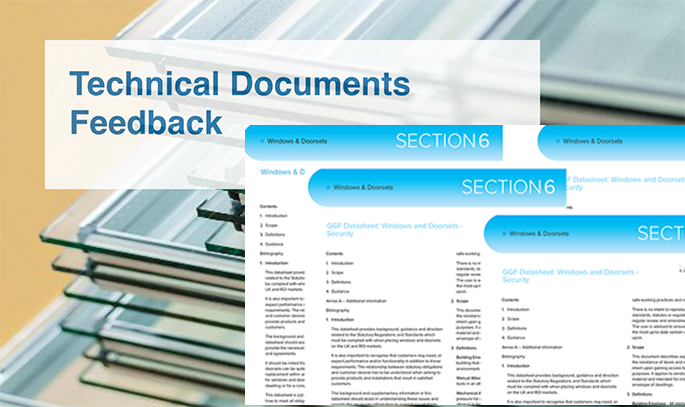 The GGF Technical Department introduces the Documents Review Page to enable Members to review technical documents prior to publication.
The GGF uploads six videos on its YouTube account showing the best of Members' Week webinars.
The GGF takes part in a construction industry survey on future energy-efficient schemes to achieve the Government's zero-carbon targets for 2030 and 2050. The information was fed directly to the BEIS (Government Dept. for Business Energy and Industrial Strategy)
GGF announces the formation of a new Environment Committee
November

The Stay Safe with MyGlazing.com consumer campaign ends for 2020 with outstanding results showing in excess of 108m opportunities to see the GGF and MyGlazing.com brands in the consumer media and attracting 137k new users on MyGlazing.com.
The GGF announces that due to continuing pandemic, the consumer campaign will re-commence in quarter one of 2021.
GGF Deposit Protection Insurance (administered by Installsure) is launched for Members to offer consumers protection on their deposits
December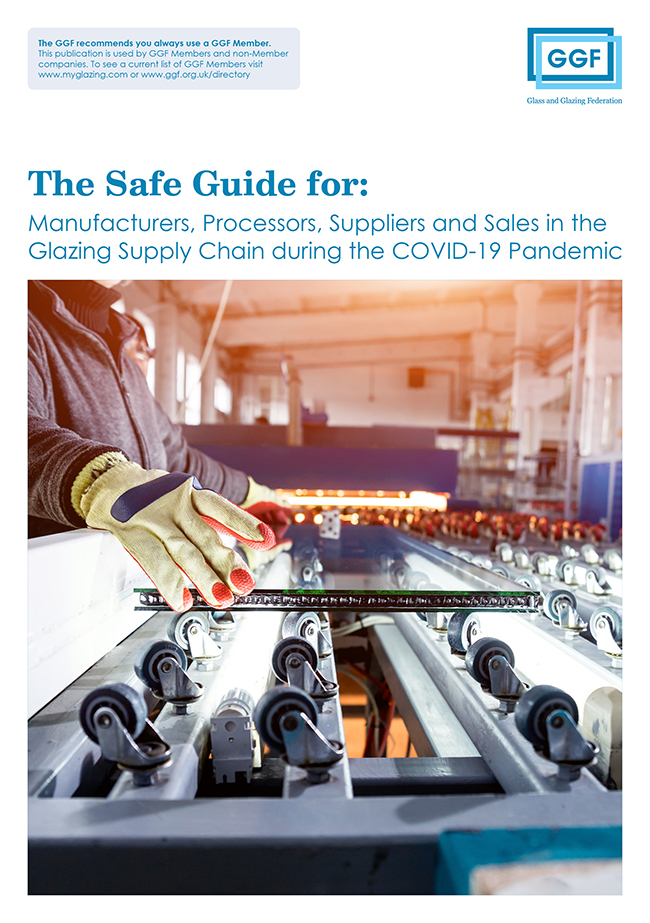 The Government introduces a new tiered system in England to try and contain the spread of COVID-19, the GGF issues more detailed guidance for home improvement Members.
The GGF lobbies Government to remove the laminated glass from the banned Combustible Materials list and issue a comprehensive 94-page technical document providing evidence and test results to justify its removal.
The GGF launches a new COVID Guide for the glass/glazing supply chain covering manufacturers, fabricators, sales and canvassing