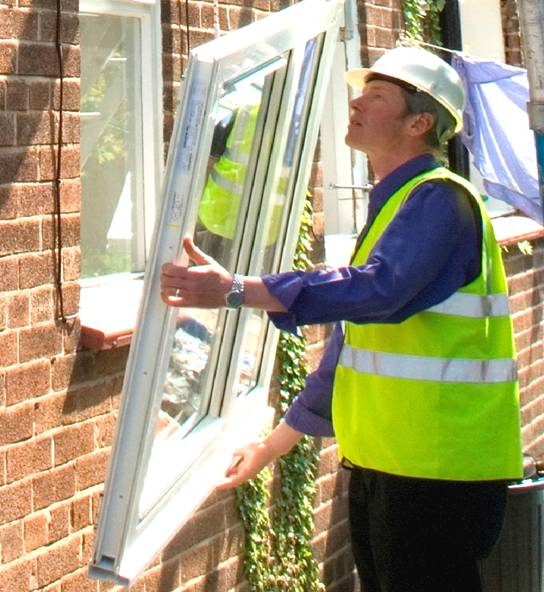 The Glass and Glazing Federation (GGF) is pleased with the news that its sister company FENSA has been granted UKAS (United Kingdom Accreditation Service) accreditation for: Green Deal Certification of Installers and Competent Person Scheme (CPS).
Effectively this means that FENSA will be in a position to certify installers to undertake Green Deal work when the scheme is launched in October this year.
The Accreditation covers the following Green Deal measures:
Installation of the Energy Efficient Glazing and Doors including replacement windows, doors, roof windows or roof lights in existing dwellings and existing buildings other than dwellings (excluding replacement of load bearing structural glass, glazed curtain walling or a revolving door).
By becoming UKAS accredited as a certification body, Competent Persons schemes such as FENSA are now required to commit to external monitoring. This award will also give consumers, suppliers, purchasers and specifiers using FENSA Registered Businesses for Green Deal work, greater confidence in the quality of goods and services provided.
Chris Mayne, FENSA General Manager commented 'Complying with the new CPS requirements is mandatory while becoming a Green Deal Certified Installer, though optional will give companies a commercial advantage when it comes to winning Green Deal work."
The GGF has been central in Green Deal discussions with Government for the benefit of GGF Members and the industry in general. Currently the GGF are in constant discussion with many potential Green Deal Providers to consider the idea of the GGF becoming a "Sub-Provider". In effect, the GGF would act as a conduit for Green Deal Providers to use for the glazing element of Green Deal. This position would ensure maximum access to the Green Deal for GGF Members that are installers – most of which are already FENSA registered businesses.
Nigel Rees GGF Chief Executive commented "It is pleasing to see the GGF Group progress its Green Deal plans through its sister company FENSA. It has been the result of a lot of hard work from our internal team and I hope our efforts bear fruit for our Members and FENSA Registered Businesses when Green Deal is launched in October."
In the coming weeks and months, FENSA will be providing more information on their accreditation and offering all the guidance and help for companies to both comply with CPS and become Green Deal Certified.
For more information please visit:
www.ggf.org.uk/green-deal-faqs
https://www.ukas.com/about-accreditation/accredited-bodies/certification-body-schedules-PROD.asp