Following last week's "first to market" launch of the GGF's Safe Guide for Homeowners during the Covid-19 Crisis, the GGF has now launched the GGF's new Safe Guide for Home Improvement Companies during Covid-19.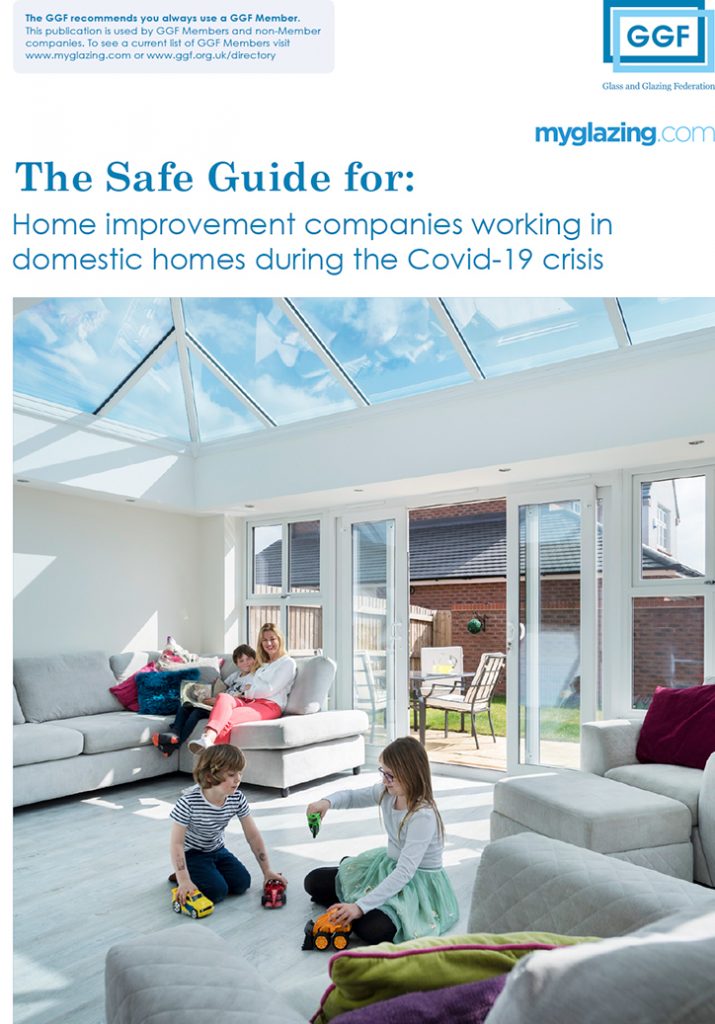 This new Guide has integrated the most recent and relevant Government Guidance. Several parts of the Government Guidance issued last week, was queried by GGF Members and the GGF, on behalf of its Members sought and gained clarification from the Department of Business & Industrial Strategy (BEIS) before publishing this new Guide.
The GGF focus remains on delivering high quality information that can be trusted by the industry and consumers and both these guides reach the expected GGF standard.
This new publication has been produced in collaboration with a diverse cross-section of Members, GGF Staff and Government officials, to ensure this Safe Guide is the most comprehensive and authoritative in the industry. To access the new Safe Guide for Home Improvement Companies during the COVID-19 Crisis, please click here
For GGF Members there is a High-Res printable version of the New Safe Guide for Installers available here