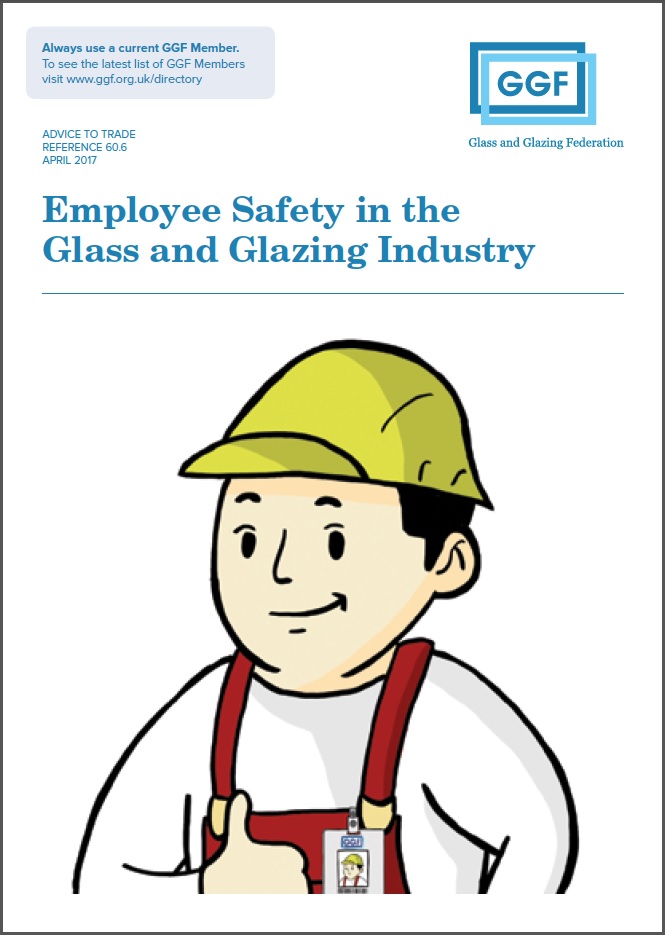 The newly updated easy-to-use reference guide gives an overview to prepare you for working safely in the glass and glazing industry. It provides advice on what to do when you come across a common hazard associated with your work and gives basic direction as to what actions you must take. It also takes account of recent changes in Health and Safety legislation and emphasises the need for all those involved in the industry to identify, assess and manage risks, working together as a team.
Phil Pinnington, GGF Director of Health and Safety commented, "The re-focus with an emphasis on the practical application of safety practices has been keenly sought, especially by small and medium sized enterprises. These companies have a willingness be proactive with Health and Safety and now have a working framework to help. I'm delighted that we've been able to bring such practical guidance to the industry. I'm confident that the handbook and assessment will be well received."
For the first time the guide encompasses not only the flat glass manufacturing sector but the customer facing installers. It's been compiled with the most up to date information and guidance available and aims to help employees understand both the legal aspects of safety but the practical applications. Supporting the handbook, a simple online assessment has been developed where employers can satisfy themselves their workers have a good understanding of the basic safety concepts. This then helps make sharing their own safety systems so much more effective.
The new publication is available as a free download to GGF Members here, or is available to purchase from the GGF Shop here: https://shop.ggfmembers.com/employee-safety-in-the-glass-and-glazing-industry-ref-30-8/