Calling all marketing professionals! The 2018 Construction Marketing Awards are now open for entries – be sure to get your submissions in before the entry cut-off date.
The GGF is once again proud to support the upcoming Construction Marketing Awards (CMAs), the annual event that showcases the best of marketing in the UK construction industry.
Raise your profile in the construction industry
The CMAs give organisations within the built environment – including architects, engineers, contractors, developers, manufacturers, suppliers and more – the chance to shine a light on marketing and business development excellence within their companies.
Entries are sought across 23 categories in 2018, providing businesses with a chance to gain industry recognition, acknowledge the hard work of their team and join a wider celebration of the construction industry.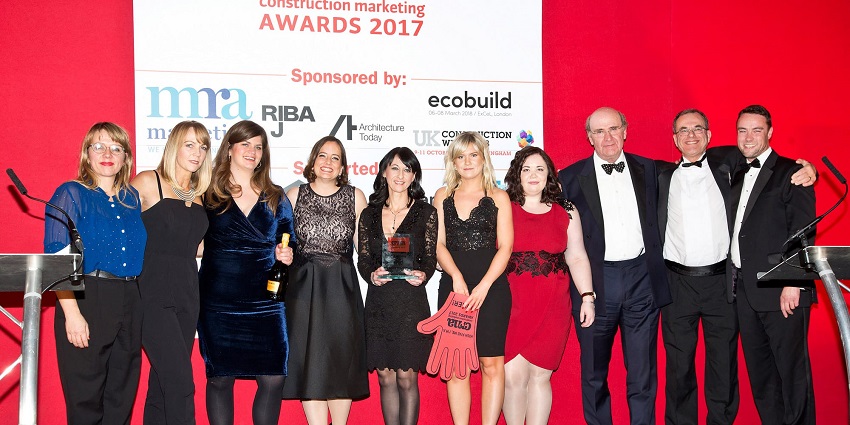 How to enter
The awards are free to enter and you can enter as many categories as you wish before entries close on Friday 21 September. Find out how to enter on the Construction Marketing Awards website.
The winners will be announced at the CMA Awards Gala Dinner on Thursday the 29th November at the Hilton London Bankside.
GGF supporting the construction industry
James Lee, Director of GGF Group Marketing and Communications, commented, "The Construction Marketing Awards is a fantastic opportunity for all marketing professionals in the building industry to be rewarded and recognised for their exceptional work."
James has once again been invited to sit on the judging panel at the CMAs. He added, "It is a privilege to be a judge at the Construction Marketing Awards as its one of a kind. I wish everyone entering the best of luck."