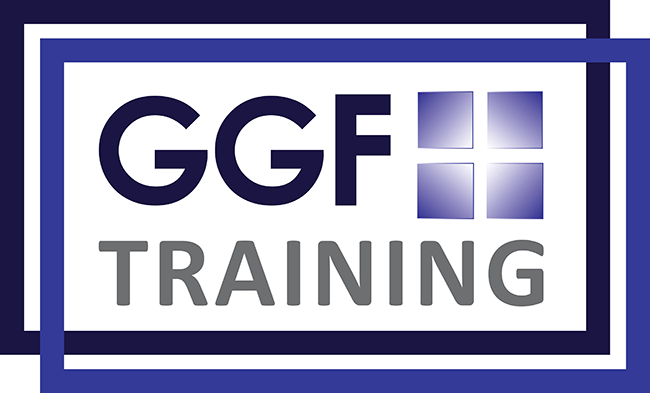 The GGF has partnered with Total Support Training to offer a developing range of training opportunities to help improve the specialist skills and knowledge of those working in the fenestration industry. All GGF Training courses are open to all companies and individuals in the industry but GGF Members receive preferential discounted rates. (If you are not yet a GGF Member you can apply to join here. Fees start from just £330 per year)
Regardless of your experience, GGF Training understands the constant changes affecting the sector and the shifting skills of operatives as roles change and develop. That's why we have partnered with Total Support Training who have the experience and resources to truly deliver the solutions for your training needs.
Successful completion of GGF Training courses will not only help you gain know-how but also provide the training qualifications and GGF Training certification. In addition, you can also train for other qualifications to help gain a CSCS card (Construction Skills Certification Scheme). This scheme verifies that all workers on CSCS regulated construction sites have the necessary training and qualifications for the work they are doing as well as providing these individuals with a form of identification on site.
GGF Training with Total Support Training now offer short courses, NVQ courses and bespoke training. GGF Training plans to add more courses and qualifications and welcome suggestions from Members. In addition if you are a GGF Member and are interested in becoming a trainer then please email training@ggf.org.uk
Go to list of courses, qualifications and training bookings here
Or for an informal discussion on GGF Training courses please contact our team:
Telephone: 020 3026 4165
Email: GGF@totalsupport.org.uk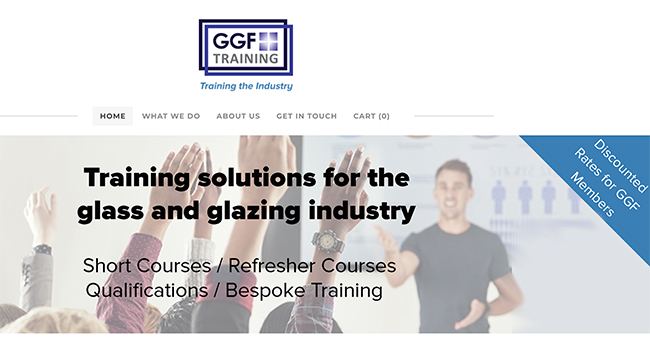 GGF Training Index
Full Courses
Asbestos Awareness
Carrying out a Risk Assessment
Health and Safety Awareness
Introduction to Fenestration Surveying
Introduction to PPE & Safe Working practice
Level 1 Construction Health and Safety (for Labouring CSCS card)
Level 1 Window and Door Installation (5 day course with practical)
Manual Handling
Safe Working at Heights
Understanding Building Regulations
Short Courses
Asbestos Awareness (Refresher)
Basic Fenestration Installation (Refresher)
Basic Fenestration Surveying (Refresher)
Correct use of Glazing packers in uPVC & Aluminium
COSHH
Health and Safety Awareness (Refresher)
Manual Handling (Refresher)
Safe Site Work
Safe Working at Heights (Refresher)
Transportation and Racking
Understanding Building Regulations (Refresher)
Writing a Risk Assessment (Refresher)
NVQ List
Level 1 Construction Health and Safety (inc. Test & CSCS card)
Level 1 Window and Door Installation (5-day course with practical)
NVQ in Associated Industrial Services Occupations (Construction) Level 2
NVQ in Cladding (Construction) Level 2
NVQ in Curtain Wall Installation Level 2
NVQ in Decorative Finishing and Industrial Painting Occupations Level 2
NVQ in Domestic Fascia, Soffit and Bargeboard Installation Level 2
NVQ in Fabrication of Glass Supporting Structures Level 2
NVQ in Fenestration Installation Level 2
NVQ in Glass Processing Level 2
NVQ in Glass Related Occupations (Construction) Level 2
NVQ in Glazing Level 2
NVQ in Installation of Photovoltaic Panels Level 2
NVQ in Plastering (Construction) Level 2
NVQ in Trowel Occupations (Construction) Level 2​
NVQ in Wood Occupations (Construction) Level 2
NVQ in Cladding Occupations (Construction) Level 3
NVQ in Combined Surveying and Installation of Windows and Doors or Conservatories Level 3
NVQ in Decorative Finishing – Painting And Decorating Level 3
NVQ in Fabrication of Glass Supporting Structures Level 3
NVQ in Fenestration Installation Level 3
NVQ in Fenestration Surveying Level 3
NVQ in Glass Processing Level 3
NVQ in Glazing Level 3
NVQ in Occupational Work Supervision (Construction) Level 3
NVQ in Plastering (Construction) Level 3
NVQ in Trowel Occupations (Construction) Level 3
NVQ in Wood Occupations (Construction) Level 3
NVQ in Construction Site Supervision Level 4
NVQ in Occupational Leadership in a Glass or Glass Related Working Environment Level 4
NVQ in Construction Site Management (Construction) Level 6
NVQ in Construction Senior Management Level 7
NVQ in Fenestration Installation Level 2 (Competency Update)
NVQ in Fenestration Installation Level 3 (Competency Update)
NVQ in Fenestration Surveying Level 3 (Competency Update)
NVQ in Fenestration Surveying and Installation Level 3 (Competency Update)