The UK Pavilion at Fensterbau Frontale 2020, hosted by the Glass and Glazing Federation (GGF) has been finalised with some of the UK glazing industry's leading organisations co-exhibiting at the world's largest international trade fair for the window industry. At Fensterbau 2020, the UK Pavilion will continue to be the number one destination for visiting UK companies. Situated in Hall 4A Stand 305, the UK Pavilion will occupy an 80m2 space on the main thoroughfare between Halls 3 and 4.
As well as the GGF as hosts, the co-exhibitors who have signed up to the UK Pavilion are: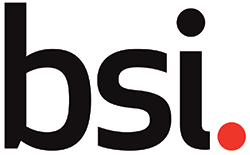 BSI (British Standards Institution) is the business standards company that equips businesses with the necessary solutions to turn standards of best practice into habits of excellence. We support clients throughout their journey to adopting standards, from the initial shaping of a standard to its embedding within an organization.
Clients use our services to access new markets and differentiate products and services with our testing and third-party certification. From standards to training, certification and BSI Kitemark, use BSI's expertise to prove your capability and reassure your customers.
We're also a Notified Body for CE marking offering companies around the world access to the EU.
For more information http://www.bsigroup.com/windowsanddoors

Business Pilot is a cloud-based system that gives you complete control of your business from anywhere, on any device built by installers for installers.
Whether it is the direct link from a website to Business Pilot or the temperature grading of leads, you will find tools to maximise your sales opportunities.
Running an installations office becomes easier too. You only need to see the interactive schedule board to see how. Installers even get an App to connect them to Business Pilot.
This intelligent linking extends into finance too meaning your finance manager will love the Business Pilot CRM / ERP system.
For more information visit https://businesspilot.co.uk/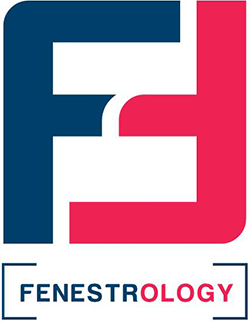 Fenestrology is a Fenestration Practice of 4 like-minded individuals each with different specialisms pertaining to modern-day fenestration (Windows, Doors, Conservatories and roofline) Each individual having years of hands-on industry experience in their respective areas, they were persuaded by the industry to join forces under one organisation to offer a plethora of services under one roof. Services include Consultation, Management Services, Training, Qualifications, Conciliation, Pathology, Thermography.

We also retain the services of 4 Specialist Installation support teams that carry out Installation and Remedial works throughout the UK and Ireland. Our services are available to householders, installation companies, local authorities and social housing trusts
For more information visit https://fenestrology.co.uk/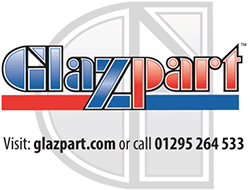 Glazpart – the leader in plastic glazing accessories and ventilation
For 36 years Glazpart has been designing and developing plastic injection moulded products for the fenestration market. Glazpart have led the way working with system houses, fabricators and installers to provide optimum solutions.

Today with over 3,500 products we have the experience and knowledge to support any new product design and supply everything from setting and distance blocks to trickle vents whilst developing solutions for enhancing and adding value to fenestration products. Today we offer vacuum foiling of foils matching window system components.
For more complex components hydrostatic printed adds that finishing touch alongside an industry-leading plastic spraying facility.
For more information visit www.glazpart.com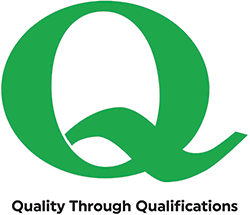 GQA Qualifications – the Glazing Industry's Specialist Awarding Body

Formal Qualifications are the hallmark of our education system; they signify that a person has achieved a certain level – an agreed, consistent standard, in their chosen field; they act as a barometer for third parties to benchmark that person against.
Beyond the field of education qualifications often disappear. As a person enters the world of work, qualifications are often replaced by training as a way of getting a person onto a job more quickly; in some circumstances, there is no formal or practical training at all, but the same 'rules' that are relevant to qualifications in the education sector are equally important – if not more so – in industry.
For more information visit https://gqaqualifications.com/

RITEC International – developer and manufacturer of the only complete system for glass renovation, 'non-stick' protection and maintenance

With almost 40 years' experience, Ritec International is the pioneer and market leader for 'non-stick' glass surface technology.
Our award-winning ClearShield Eco-System® is specially developed to renovate, protect and maintain glass. It is powered by ClearShield®, the only glass surface treatment proven in durability and performance under all conditions. The ClearShield Eco-System® upgrades ordinary unprotected glass into ClearShield Eco-Glass®, a 'non-stick' easy-clean surface that maintains its 'as-new' sparkling appearance for much longer. ClearShield Eco-Glass® typically halves the frequency of cleaning.
With ClearShield®, glass processors and fabricators alike increase profits by offering a range of added value solutions.
For more information visit https://www.ritec.co.uk/