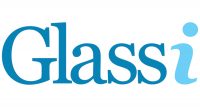 The GGF Technical Team will kick off the afternoon session at Members' Day. In this interview with the GGF's Senior Technical Officers, David Borland and Ben Wallace provide more details on the Technical presentations and Forum at Members' Day.
What topics will be covered in the technical presentations at Members Day?
David Borland: The GGF Technical team will cover four main areas at Members. Firstly, compliance marking, fire safety/building safety, changes to building regulations and the technical services offered to Members. Of course these are broad subject areas but we will provide the latest updates and status to Members.
How important is it for Members to attend this event?
Ben Wallace: Members' Day gives our Members the opportunity to take hear the GGF Technical Team's updates, positions and activities on many fronts. Whether it's discussing the transition from CE marking to UKCA or the most recent developments on Government consultations such as those on Approved Documents L (Energy Efficiency) & F (Ventilation), there will be something of interest for most if not all Members. It is also an opportunity to hear other Members questions and concerns on the current issues.
Will there be any guest speakers on the panel at the Technical Forum?
David Borland: Mark Oliver will be a guest speaker at Members' Day this year. Mark is a Business Hub Manager for the Primary Authority Partnership Scheme (PAPS) which the Federation joined earlier this year. PAPS is a means for the GGF to receive assured and tailored advice on meeting environmental health, trading standards or fire safety regulations through a single point of contact. They provided such Assured Advice through the various stages of lockdown during COVID. The service includes: –
· Primary Authority Advice to businesses to support regulatory compliance which other local regulators must have regard for;
· Inspection plans for a business or the members of a trade association (or regulated group) if required, to improve the effectiveness of visits by local regulators and underpin better sharing of information;
· a valuable resource for businesses, co-ordinators and enforcing authorities, by acting as a key point of contact and source of information.
The PAPS service is managed and responsible to the newly formed Office of Product Safety & Standards which reports directly to the Secretary of State.
How will the Technical Forum at Members Day work?
Ben Wallace: The Technical Forum will offer Members the opportunity to ask any questions for the Technical Team who will all be in attendance to answer any queries. This is the only meeting in the GGF Calendar when the entire Technical Team are available together online to ensure we can cover all parts of the glass, glazing and fenestration sectors. Members can ask anything technical related on the day either vocally or the chat box within the Zoom video. I would also like to invite Members to send us any questions in advance via mail technical@ggf.org.uk and we will ensure that they are raised at Members' Day.
What will be the next steps on these Technical Issues after Members Day?
David Borland: The GGF's Technical work never stops and we will continue to represent Members in Government discussions around building regulations, consultations and incoming legislation. We also continue to deliver the technical services, highlighted on the Technical Hub and delivered via news, publications, guidance and personally via our hotline and at site visits. On behalf of all the Technical Team, we look forward to welcoming you to Members' Day.
Members' Day promises to be another superb GGF event exclusively for Members.
Book your free place via the online booking form click here to access