At Members' Week, the GGF Technical Forum on 30 September will feature Mark Barsby of BSI who will present and open the debate on product substitutions and standardisation in the industry, here's Mark's initial overview of the subject.
"Product substitutions may seem simple but they can also be complex and time consuming. It can save money but many product substitutions do not prove to be a cost saving when unforeseen risks have not been effectively evaluated.
GGF Members and many companies in the industry should be concerned about the issue of product substitutions not being up to standard and causing a lot of unnecessary hassle and money down the line.
At the GGF Technical Forum, I will be aiming to highlight some of the issues around product substitution from a wider perspective and looking at what should be considered during the decision making process and how this could affect product certification."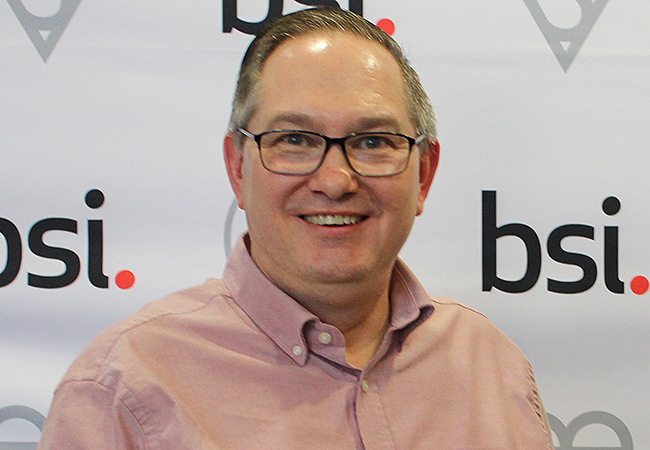 Meet the Speaker: Mark Barsby, BSI
Mark has been with the BSI Product Certification team for Construction since September 2018, but has worked in the Fenestration industry for more than 35 years having joined PVC-U window system supplier Plus Plan from school in 1985 and within two years became a Training School Technician.
In his career, he has gained a wide range of experience through various appointments, the majority being of a technical nature, including UK Head of Technical positions at well know GGF Members like Deceuninck and Veka and also Plus Plan.
Mark was instrumental in BSI joining the GGF in 2019 and has since been involved in technical groups including the GGF Systems House Group and the Window and Door Group.
Originally from Leicestershire, Mark is an ardent fan of the Foxes (Leicester City FC), but since 2008 he has lived in Wiltshire with his wife and two teenage children.
On being asked to speak at Members' Week Technical Forum Mark commented:
"I am very much looking forward to presenting at the GGF Technical Forum during Members' Week and hearing Members' views on the area of product substitution".
To hear Mark's presentation and to book your place at the GGF Technical Forum click the banner below