For Members' Week, GGF partners Amplifi Solutions are giving a special "Breakfast Presentation" from 9.15am to 9.45am on Wednesday 30th September.
Jamie Watts, Commercial Director at Amplifi Solutions will reveal how HMRC's R&D tax credit scheme could benefit your business while illustrating what type of industry activities and costs could qualify.
Innovations can drive a business forward and reward it with an additional tax reduction of up to 24.7p for every qualifying pound spent on R&D. With support available for the testing phase of both failed and successful innovations this webinar could uncover a beneficial fund for your business.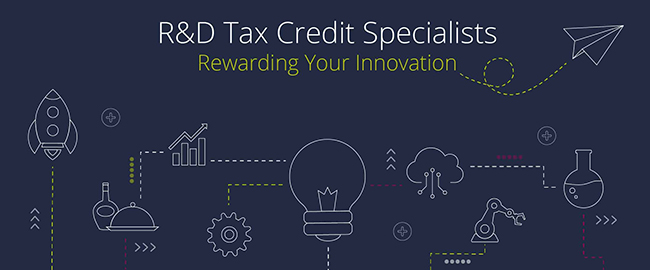 From this special presentation, GGF Members can expect a detailed explanation of the R&D tax credit scheme, with an overview of the qualifying activities and costs. The session will also provide an insight into the claims process, plus examples of successful technology and industry claims
After the presentation, there will be ten minutes for an open Q&A session, giving you the opportunity to ask the Amplifi team any questions regarding the scheme or their services.
So if you are investing or thinking of investing in innovation, then this could be a very useful and financially beneficial presentation.
To book your place for this presentation please click the banner below