GGF Members and guests got into the swing of things earlier this month at the GGF North West Golf Day at Carden Park in Chester.
The overall winner was Alan Hyde of Thermoseal who commented, "It was a fantastic day's golf. It was great to share lovely weather and a great course with fellow members. I am delighted to have won the trophy which is my first ever in the North West Region. I would like to thank everyone for making it a memorable day and especially to Anne-marie who as usual, organised it all superbly."
North West Golf Day winners: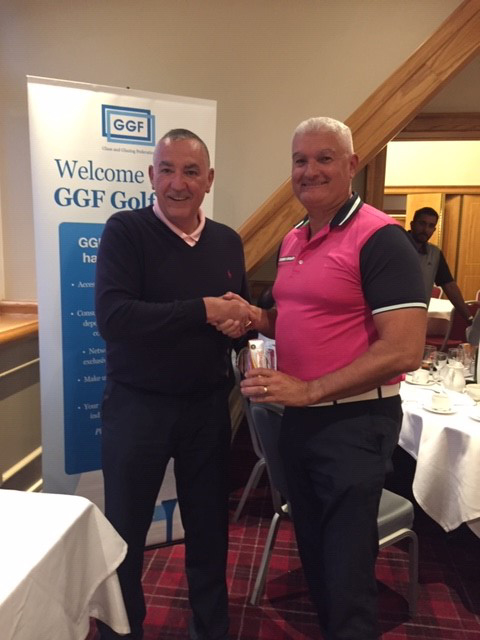 Winner – Alan Hyde, Thermoseal
Runner Up – Dave Weir, DG Solutions
Third Place – Ray Moss of GG Glass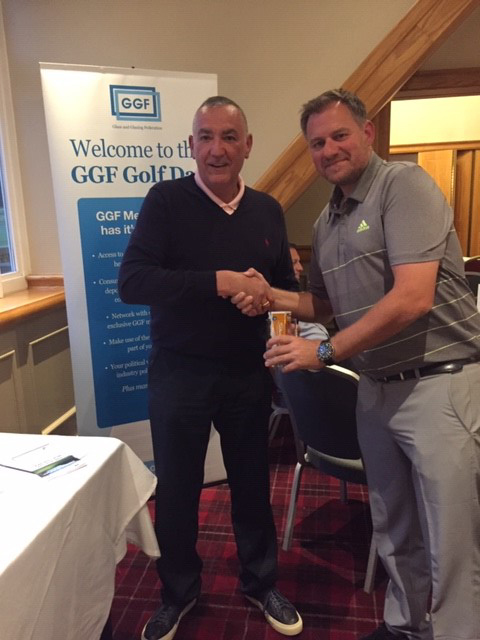 Nearest the Pin – Dave Weir, DG Solutions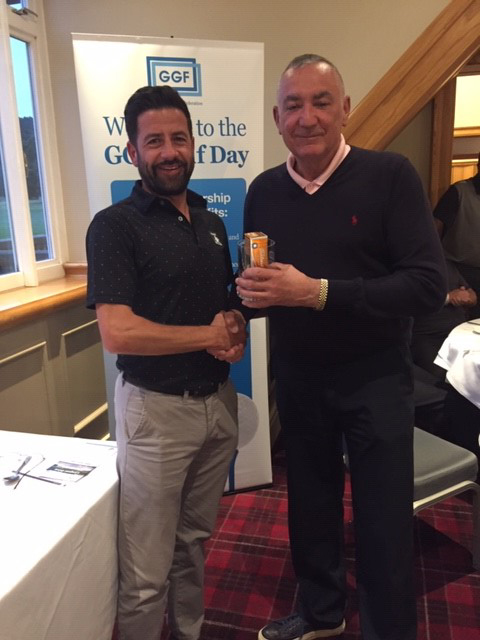 Longest Drive – Steve Beck of AGC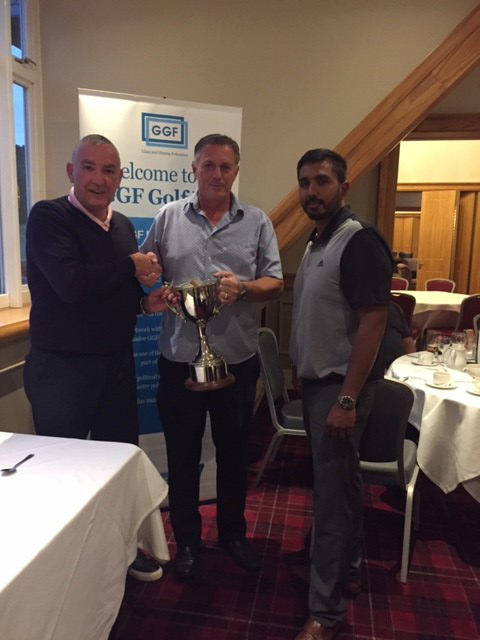 Winning Team – DG Solutions
Following a glorious day's golf, the Members went off to celebrate their wins and perhaps some understandably wanted to drown sorrows over a few drinks and an evening meal. However, few could have imagined what was to follow.
Just before the presentations, Alex Gray of Supaseal and Chair of GGF Regional Representatives Committee, tapped a spoon on the third place trophy to bring silence to proceedings, so he could announce the winners. In the process of spoon tapping, the glass trophy "disintegrated" – damaged beyond repair and the room erupted in laughter.
Both Alex and Third place winner Ray Moss of GG Glass saw the funny side when he was awarded three golf balls and promised a replacement trophy.
Following this unprecedented incident, the GGF has been asked if Members would be interested in an annual "Spoon Tapping Trophy Breaking" competition. Alex, of course, would be the first seed.
Organiser, Anne-Marie Waugh, GGF Regional Executive for the North West and North Wales commented, "It was a joy to organise yet another wonderful day for the GGF Members and of course the hilarity at the presentations was memorable – next year our trophies will have to be made out of toughened glass. Thanks to all the Members and guests for making it such a brilliant day."