Following the recent announcement of the date and venue for this year's President's Reception, new GGF President Mark Austin is looking forward to what promises to be a memorable and enjoyable event.
With just over three weeks until the big event, Mark Austin commented, "I look forward to making meeting my fellow Members and making my inaugural speech to bring in the start of a new decade and a new era for the GGF."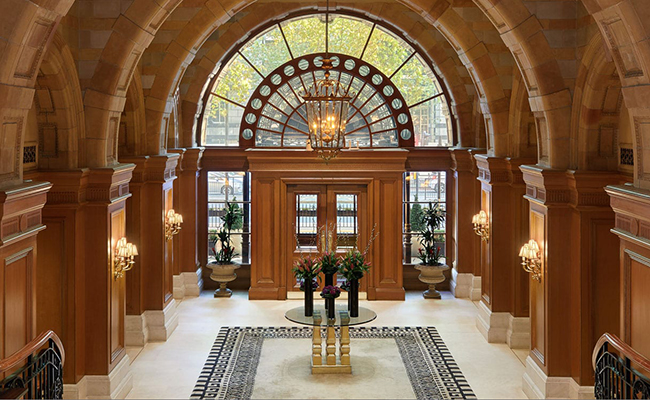 The President's Reception takes place on 4th February at The Landmark Hotel, Marylebone, London and starts at 3.30pm with the President's speech starting at 4.15pm. All GGF Members are invited to this free event which is part of the Members' benefits package.
The President's Reception is a time for Members to meet up and to take advantage of the networking opportunities in a relaxed atmosphere over a few drinks. The event also gives Members the opportunity to hear first-hand the GGF's plans for the future from both the President and the incoming GGF Managing Director, John Agnew.
The venue for the Reception is one of London's most stunning hotels. In the heart of fashionable Marylebone, this deluxe hotel has a stunning glass-roofed 8-story atrium with towering palm trees and is easy for public transport with Marylebone Underground and Mainline Train Station just 50 yards away.
The President's Reception in The Empire Room:
3.30pm: Drinks and canapés served
4.15pm: The President's Speech
4.30pm: Managing Director's Presentation by John Agnew
4.45pm: Special Presentation
6.30pm: Event closes
As part of your Member benefits, you are invited to attend this free GGF event which will also be attended by GGF staff, suppliers and the trade media.
You can book online in minutes by using our online booking form by clicking here https://www.ggf.org.uk/the-presidents-reception-2020-book-your-place/
Or email marketing@ggf.org.uk
Read more about GGF President Mark Austin https://www.ggf.org.uk/about-the-ggf/meet-the-team/