The GGF is pleased to confirm that the organisers of VITRUM trade show in Milan will present at the London Region on Friday 14th June and are sponsoring a special Italian lunch for all attendees in the Members Area of the GGF Offices.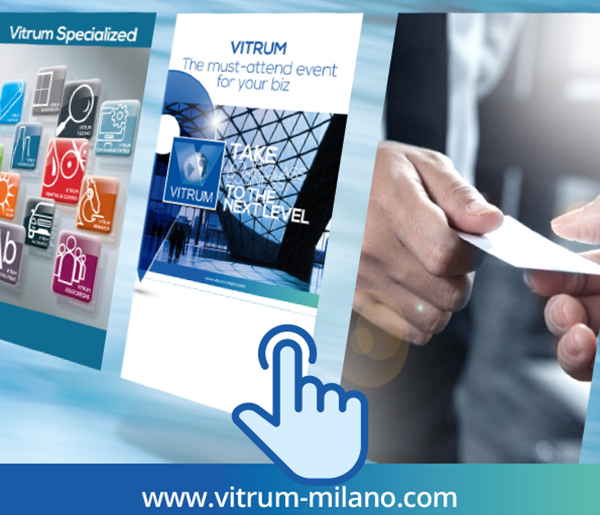 The organisers of VITRUM (held in Milan 1-4 Oct) are GIMAV, the trade association of Italian manufacturers and suppliers of machinery, equipment and special products for glass processing.
Their presentation will be split into two sections, the first and main part will be on VITRUM – one of the glass industry's largest exhibitions for components, machinery and tools. This will be presented by Dr Dino Zandonella Necca who is President of GIMAV's Equipment Suppliers Group.
Over the last 4 years, GIMAV has welcomed the GGF to various events involving the international glass community in Dusseldorf, Venice and Milan. At these events, Dino and his colleague Laura Biason have proved to be very engaging presenters, imparting their wide knowledge of glass processing machinery and tools.
The second part of the presentation will be by Laura Biason who will highlight the work of GIMAV, explaining who they represent, their activity and what their aims are for the future.
Under Dino and Laura, GIMAV set up the International Glass Associations network in 2015. This group meets once per year and draws all the main glass trade bodies (including GGF) from around the world to:
discuss technical standards and issues
review political trends and changes
update on any legislation changes
share research stats
share activities and initiatives for their markets/countries
The presentation on the 14th June, will be followed by an Italian lunch sponsored by VITRUM/GIMAV and all Members (particularly glass processors/manufacturers) are invited to this unique event.
At this year's VITRUM exhibition in October, the GGF will have an exhibition stand at and we are also looking at hospitality options for visiting and exhibiting GGF Members.
If you would like to attend this meeting and find out more about VITRUM, then please contact London Region Secretary, Peter Stuttard by email pstuttard@ggf.org.uk
To find out more about VITRUM please visit the website https://www.vitrum-milano.com/