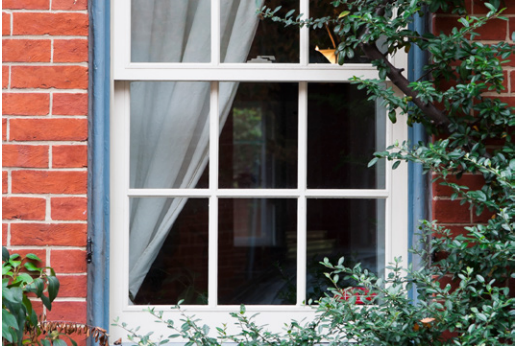 The Glass and Glazing Federation (GGF) has seen an increase in questions being asked about the ability of some Insulating Glass Units (IGUs) to meet the requirements of BS EN 1279-5:2005 + A2:2010.
Evaluation of conformity, in particular their durability. The IGU design in question are those IGUs marketed as Thin, Slim, Heritage or similar names. These names do not refer to any specific component brand or tradename, and a more accurate description of the IGU would be 'Narrow cavity IGU with reduced edgeseal sightline'. The main issue in relation to durability is not about the cavity width, the industry has successfully produced 6mm cavity IGUs for many years but whether IGUs constructed with an edge seal depth less than that usually seen in standard IGUs, can be manufactured in accordance with the harmonised European Standard (hEN) and be placed on the market in accordance with the Construction Products Regulation (CPR), introduced as a legal requirement for manufacturers in the UK on 1st July 2013.
Clause (24) of the CPR states;
(24) Except in the cases laid down in this Regulation, the placing on the market of a construction product which is covered by a harmonised standard or for which a European Technical Assessment has been issued should be accompanied by a Declaration of Performance in relation to the essential characteristics of the construction product in accordance with the relevant harmonised technical specifications. 
As stated above, with the exception of IGUs that do not fall within the scope of EN 1279 series, e.g. vacuum units, manufacturers of IGUs must, when placing them on the market, make a Declaration of Performance (DoP) and CE mark the product. By making a DoP, the manufacturer is also confirming that the IGU is manufactured in conformity with the product standard.
The requirements of the CPR for IGUs are implemented through BS EN 1279-5:2005 + A2:2010 – Evaluation of conformity and this hEN states in clause 4.2:
4.2 Conformity with the definition of insulating glass units
Products shall conform to the definition and fulfil the requirements of insulating glass units as defined in EN 1279-1.
BS EN 1279-1:2004 states in clause 5.1:
5.1 Conformity with the definition of insulating glass units 
Products intended to belong to the insulating glass system shall conform to the definition of insulating glass units.
Durability being ensured by the following:
the moisture penetration index, the I-value, being satisfied in accordance with EN 1279-2;
the edge seal strength complying with EN 1279-4;
the manufacturing process respecting EN 1279-6;
the recommendations of clause 4.4 and Annex B of EN1279-5 being followed;
and in the case of gas-filled insulating glass units, the requirement of a gas leakage rate according to EN1279-3 being satisfied
The issue facing IGU manufacturers is caused by the growing demand being generated by their clients, often as the result of planning requirements, where specifiers require an IGU with a maximum cavity width of between 4-8mm, often based on the planners views relating to 'double reflection' and with low overall edge seal sightlines. This design of IGU is usually driven by the local authority planning policy that requires replacement glazing to fit into existing windows or for replacement windows to match the existing timber section sizes. This latter requirement often limits the glazing platform width and the glazing rebate upstand dimensions in window components such as glazing bars or through astragals. These limitations are of particular importance when replacing or re-glazing vertical sliding sash windows (known as sash and case in Scotland).
IGU manufacturers have responded to this growing demand by producing IGUs using a reduced height spacer bar and also reducing the amount of outer (secondary) sealant below that recommended by sealant manufacturers. Once these modifications to the edge seal are made, manufacturers cannot use their existing EN 1279-2, EN 1279-3 or EN 1279-4 test evidence to support their claim of compliance to the product standard when making a Declaration of Performance and CE marking these units. At present, the GGF has not been able to obtain copies of any IGU manufacturer's test evidence for these 'Narrow cavity IGUs with reduced edgeseal sightline'.
When manufacturing IGUs, it is the IGU manufacturer's responsibility to ensure the products being placed on the market are manufactured in conformity with the product standard and have the necessary test evidence available. If this evidence is available, it is surprising that IGU manufacturers producing this type of IGU are reluctant to provide it.
The GGF has received a number of enquiries relating to these units and their durability. In some instances these units have shown evidence of failure of the edge seal construction through condensation developing in the cavity. This failure may be attributable to either the durability of this 'reduced sightline' edge seal design or the method of glazing. Given these units are used exclusively in timber frames and are generally glazed using a fully bedded method, both the IGU design and method(s) of glazing may be questionable. The cause of failure may be either of the above or a combination of both.
In summary, when manufacturing Narrow cavity IGUs with reduced edgeseal sightline, existing test evidence based on an edge seal construction significantly different in terms of spacer bar dimensions and therefore possibly a reduced desiccant to cavity volume ratio and reduced sealant depth, cannot be used to show compliance of 'Narrow cavity IGUs with reduced edge seal sightline'. The manufacturer of these IGUs must have EN 1279-2 and EN 1279-3 test evidence for these IGUs and be in possession of the sealant supplier's EN 1279-4 test evidence showing the sealant is suitable for an edge seal of this construction. Test evidence based on a 'standard' construction cannot be used to show conformity to BS EN 1279-5:2005+A2:2010 and any Declaration of Performance produced and CE mark applied, has been completed outside the legal requirements of the Construction Products Regulation.
When glazing IGUs into timber frames, the recommendations contained in BS 8000-7, the GGF's Data Sheet 4.2, the recommendations of glazing material suppliers and of course, the requirements of the IGU manufacturer, should be followed.
The GGF cannot support any IGU manufacturer producing 'Narrow cavity IGUs with reduced edge seal sightline' without specific test evidence being made available by the IGU manufacturer.