The Spring edition of GLASSi – the quarterly magazine for GGF Members is now available for download and/or online viewing.
This special events issue includes feature articles on FIT Show, FIREX, Glass Performance Days (GPD), VITRUM and Fensterbau Frontale 2020. Plus, there's a full list of GGF meetings and events such as Golf Days in Scotland, London and the South East.
In addition, this GLASSi also has a special interview with Peter Roden of Mitchell Glass, who recently received the GGF Award for "Outstanding Services to the Industry" at The President's Reception.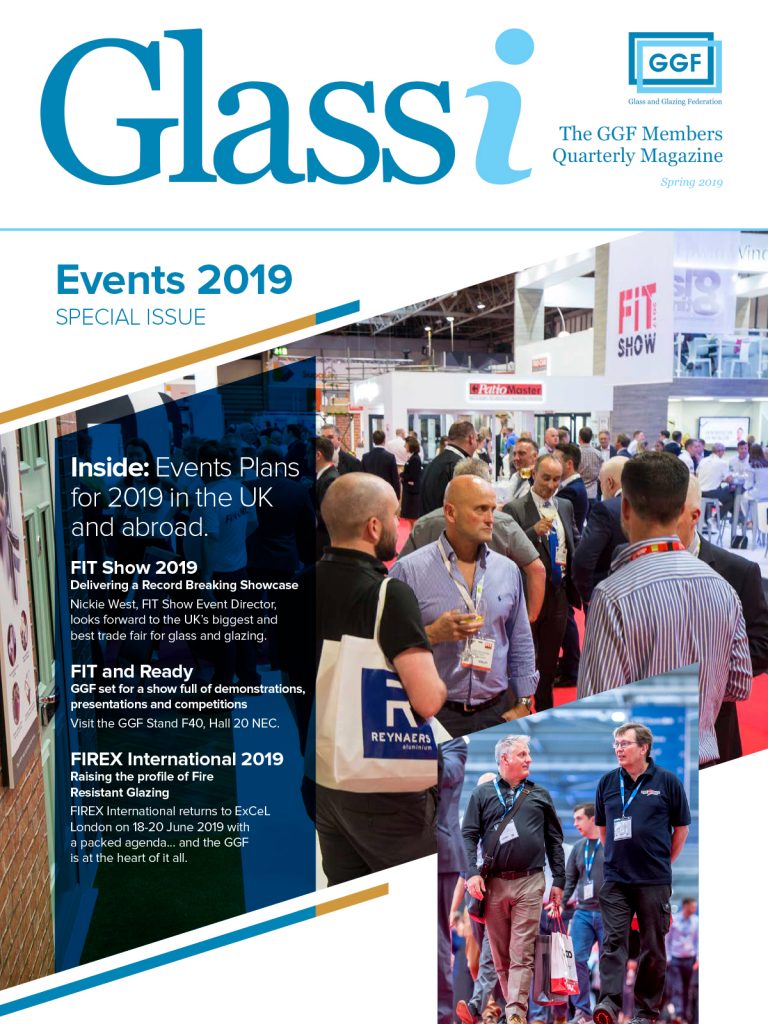 To read more about all the events, exhibitions and awards the GGF is involved with this year, see the full 28 page issue on the GLASSi homepage https://www.ggf.org.uk/publications/glassi/
Please note: Printed copies of this edition will be sent to all Members this week.