On behalf of all GGF Members, the Glass and Glazing Federation is proud to welcome V4G Workwear Ltd and The Wright Glazing Company Limited to GGF Membership.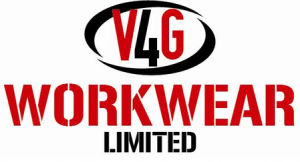 V4G Workwear Ltd
Vans 4 Glass House
6 Ainsworth Road
Radcliffe
M26 4DJ
Tel. 0161 724 4200
Web: www.v4gworkwear.co.uk
Email: enquiry@v4gworkwear.co.uk

The Wright Glazing Company Limited
131 Church Street
Cheam
Surrey
SM3 8LI
Tel. 0208 644 4224
Web: www.wrightglazing.co.uk
Email: info@wrightglazing.co.uk
Why use a GGF Member company?
The Glass and Glazing Federation (GGF) is the glass and glazing industry's main trade federation. With over 1,200 retail locations UK-wide, GGF Members display the GGF logo with pride and to show they are part of the industry's most established trade body.