Following yesterday's Spring Budget announcement from Chancellor Rishi Sunak, the GGF welcomed the commitment to invest in housing, fire safety and skills. However, the GGF was disappointed with the exclusion of measures to encourage consumers to improve the energy efficiency of their homes. As expected the most prominent topic in the budget was the stimulus package to counteract the effects of the Coronavirus (COVID-19), however, this Budget marks a significant shift in attitude to spending from the Government and represents the largest boost to public investment in several decades. This was underlined by the Office for Budget Responsibility, the independent body advising Government on economic forecasting, who suggested that today's Budget is the sharpest increase in spending in almost three decades.
The Government is clearly high in confidence – having won a sizeable majority in December and securing the UK's exit from the EU the following month – and the new Chancellor exuded this, hammering home the Prime Minister's "getting it done" catchphrase at every opportunity. Mr Sunak's bold announcements will set the stage for the next five years of government, and vast increases in spending across infrastructure, research development, healthcare and housing will be intended to stave off fears of an economic slowdown as Britain begins life outside the EU.
The Budget announcements relevant to the Glass and Glazing sector.
Coronavirus Support
Overall investment – 'Temporary, Timely and Targeted' measures to support the economy and public services to address the impact of coronavirus, with a total of £7bn of measures for business and an initial £5bn for the NHS
NHS Emergency Response fund – Initial £5bn investment in NHS services with additional funding if necessary (the Chancellor pledged that "whatever extra resources our NHS needs to respond to coronavirus, it will get"
Statutory Sick Pay – a COVID-19 Bill will temporarily allow Statutory Sick Pay (SSP) to be paid from the first day of sickness absence, rather than the fourth day, for people who have COVID-19 or have to self-isolate, and SSP will cover individuals who are unable to work because they have been advised to self-isolate or are people caring for those with COVID-19 symptoms. People who are advised to self-isolate will be able to obtain sick note via NHS111 which they can use as evidence for absence from work
Benefits – Easier access to benefits from day one for all those not eligible for sick pay
ESA – Employment and Support Allowance will be payable for people directly affected by COVID-19 or self-isolating, rather than the eighth day
Universal Credit – Universal Credit claimants can access advance payments when affected by COVID-19 or self-isolating without having to attend a jobcentre and the requirements of the minimum income floor in Universal Credit will be temporarily
Hardship fund – £500m discretionary hardship fund for local authorities
SMEs – All businesses with less than 250 employees will have sick pay covered by the government, costing up to £2bn
Business interruption loan scheme – Loans for small business to cope with falls in demand, backed up by government guarantees to banks
Business rates – Business rates abolished for 1 year in the leisure and hospitality sector
Grant – £3,000 cash grant for small business
Research – £30m for the NIHR to enable further rapid research into COVD-19
Public Health – Additional £10m for DHSC to enable Public Health England to carry out diagnostic testing and surveillance
Infrastructure and Housing
House building – The Government will provide an extra £9.5 billion for the Affordable Homes Programme
Fire Safety – £20 million for Fire and Rescue Services to increase inspection and enforcement capability and build a strategic response to the Grenfell Public Inquiry's findings.
Transport – An estimated £640 billion of gross capital investment will be provided for roads, railways, communications, schools, hospitals and power networks across the UK by 2025 – a real-terms uplift of £175 billion. Specific announcements included £27 billion for the strategic roads, a new £2.5 billion pothole fund to fill 50 million potholes by 2025, and the go-ahead for the A303 dual carriageway project
National Infrastructure Strategy – The Government will publish details of its strategy later this spring
National Skills Fund – The new adult skills improvement scheme will receive £2.5 billion in funding
Research & Development
R&D investment – Increase public R&D investment to £22 billion per year by 2024-25, taking public spending on R&D to 0.8% of GDP, much of which will go to universities across the country
ARPA – Establishing new R&D investment agency to focus on high-risk, high-reward research, modelled on the US ARPA
R&D tax credits – Increase the rate of R&D tax credits and consult on widening the definition of qualifying expenditure to include data and cloud computing
Local Government and Devolution
Devolution White Paper – the Government will outline further plans during the summer, setting out how it intends to meet its ambition for full devolution across England
Scotland, Wales and Northern Ireland – Governments will receive a £640m, £260m and £210m respective budget increase
It was also announced that Government will establish a new campus in the north of England with 750 new jobs, focused on economic decision making, including teams from HM Treasury, Department of Trade and Industry (DTI), Department of Business Energy and Industrial Strategy (BEIS) and Ministry of Housing Communities and Local Government (MHCLG).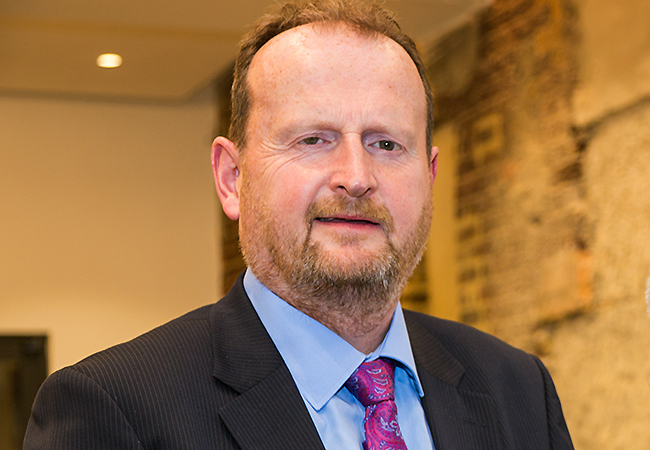 On the Budget announcements, John Agnew GGF Managing Director commented, "We are pleased to see the Government's significant commitment to investment in some of the most crucial areas of our industry. The support for those affected by the COVID-19 virus is essential but in the long term, the substantial investment for fire safety, housing and skills is most welcome."
The only disappointing element in this budget for the glass and glazing industry was the absence of clear and long term incentive scheme to drive consumers to make their homes more energy-efficient.
John Agnew added, "The Government has signed up to zero carbon by 2050 and to achieve those targets there has to be strong consumer incentives for them to improve their homes by installing energy-efficient measures. The GGF will continue to work closely with Government department to highlight this issue."