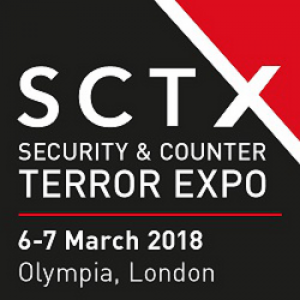 The Glass and Glazing Federation (GGF) is pleased to announce its support for the upcoming Security & Counter Terror Expo at Olympia London this March
Security & Counter Terror Expo (SCTX) is the UK's leading national security event and takes place this year at Olympia London from 6th-7th March.
GGF Technical staff and representatives from the GGF Window Film Group will be on hand at SCTX 2018 to offer advice and discuss all matters glass and glazing, especially in relation to security and safety such as the use of window film and lamination in bomb containment and ballistic reduction.
The first 10 visitors on the GGF stand on each day of SCTX 2018 will be able to pick up a free copy of the GGF Safety and Security Glazing Good Practice Guide. This comprehensive publication, valued at £150, covers the use of safety and security glass and glazing in buildings including not just windows, doors and curtain walling, but also interiors such as shower enclosures and elevator enclosures.
Security & Counter Terror Expo is a world-class showcase of the capabilities, strategies and intelligence to keep nations, infrastructure, business and people safe with more than 10,000 professionals from Government, Private Sector, Critical National Infrastructure, Military, Law Enforcement, Transport Security, Border Security, Security Services, Major Events and Emergency Services.
Come and visit the GGF at SCTX 2018 – we'll be at Stand F1.
The GGF has negotiated a special discount for GGF Members wishing to exhibit at SCTX 2018. If you are interested, please contact Joseph Smith at Clarion Events on Joseph.Smith@clarionevents.com or +44 20 7384 7749.
If you have a comment to make or any information relating to this article please contact the GGF