The GGF and its group of commercial subsidiaries are ready for a fantastic FIT Show at Birmingham's NEC (21-23 May) with a range of promotions, prizes and presentations on a stand packed full of surprises.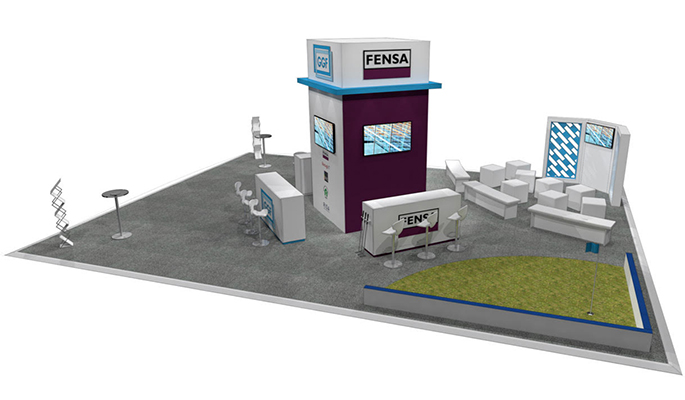 On the stand the GGF will have demonstration area with technical, training and health and safety experts happy to share their knowledge and take questions from visitors.
In addition, the GGF stand will have large wide screen monitors with videos displays highlighting the benefits of the GGF and its subsidiary brands.
Of a less high tech nature, the stand will also feature a mini putting green. All visitors are invited to try their luck or show off their golfing skills with entry into a prize draw for a "hole in one".
Training is a major theme at this year's show and the GGF is featuring heavily in this area with Andy Clegg of Fenestrology providing live product demonstrations each morning and afternoon on the stand. Richard Hearn, GGF Head of Training will also be in attendance to take any questions or booking for the GGF's accredited training courses for installers and surveyors.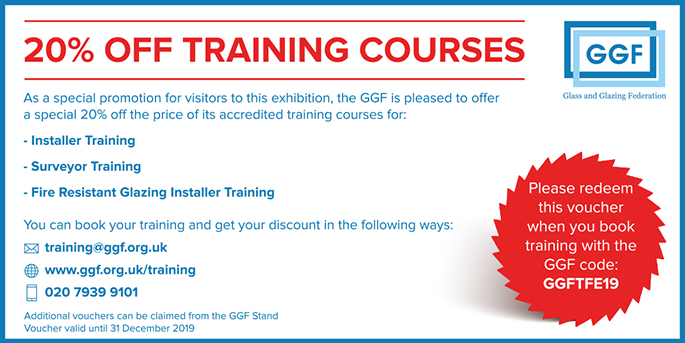 To complement the training demos and seminars the GGF is also giving away money off vouchers offering 20% off all GGF Training Courses booked using the training vouchers. Visitors can collect their 20% off training vouchers from the GGF stand F40.
On the stand the GGF will also be giving away, branded items such as pens, memory sticks and stress balls and all visitors to the stand on the Late Night Tuesday (6pm to 8pm) can expect a fun surprise. If you are planning to extend your visit into the first evening of the show then please feel free to visit the GGF stand and enjoy the fun.
Though there is a lot happening on the GGF's stand there's also a lot going on off it in the FIT Show Seminar Programme.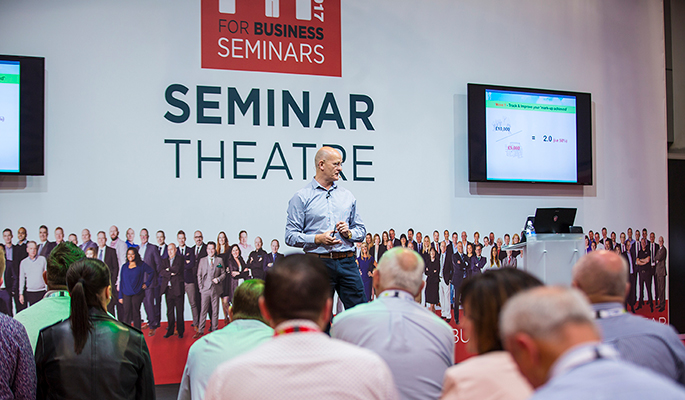 The GGF and its commercial companies are delighted to support and participate in the FIT Show Seminar Programme at this year's show. Kevin Buckley, GGF Group Chief Executive, will present the opening seminar on 21 May at 10.30am in the Insight Theatre in Hall 20. In his presentation, Kevin will cover the major issues affecting the industry such as; the impact of Brexit, fire safety, energy efficiency and the skills shortage in the construction industry.
Kevin will reveal some interesting findings from the GGF's recent extensive market research and underline how the GGF is leading the way by helping companies cope with the issues that are changing in the trading environment.
The GGF and it's subsidiary companies are presenting eight seminars in total, please see the schedule below:
| | | | |
| --- | --- | --- | --- |
| Tuesday 21 May | Time | Location | Topic |
| Kevin Buckley GGF Group CEO | 10.30 -10.50 | Insight Theatre | Through the Looking Glass |
| Richard Hearn GGF Head of Membership and Training | 11.00 -11.30 | Insight Theatre | Training for Installers |
| Chris Beedel FENSA, Director of Membership Greg O'Donoghue Home Improvement Consultant | 4.15 – 4.30 | Discovery Theatre | FENSA: All the Proof You Need |
| Frank Allain GGFi Head of Operations | 4.30 – 4.45 | Discovery Theatre | Insurance and why it is essential to you and your customers |
| Wednesday 22 May | Time | Location | Topic |
| Bob Morrissey BFRC Business Development Lis Clarke BFRC Head of Operations | 11.45 12.15 | Insight Theatre | Proving Product Performance |
| Adrian Blaydon GGF Technical Officer | 2.45 3.15 | Discovery Theatre | Installation of Fire Resistant Glazing |
| Thursday 23 May | Time | Location | Topic |
| Dave Mecham, RISA, Director of Operations Darrell Williams, FENSA Technical Services Manager | 1.00 1.30 | Discovery Theatre | Assessment Failures and to Avoid Them |
| Andy Clegg, GGF Training Consultant | 2.30 3.00 | Insight theatre | Getting Installations Right First Time – How to avoid customer complaints |
To book your place at the seminars please visit and book when you pre-register: https://www.fitshow.co.uk/sessions-2019#/seminars/
With seminars, promotions, competitions, demonstrations and presentations, the GGF and its commercial companies are planning to make a big impact at FIT Show 2019. All are welcome to visit the GGF Stand F40 in Hall 20.
You can pre-register instantly by visiting the registration page: https://fitshow-visitor.reg.buzz/Website
We look forward to welcoming you to FIT Show 2019