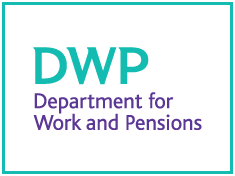 Over the last 12 months, the GGF has been working steadily with the Department of Work and Pensions (DWP) on Universal Credit and the benefits it brings to employers. Following these ongoing discussions, DWP has released news of two key developments to inform employers understand Universal Credit and to take full advantage of its benefits.
Nigel Rees, GGF Group Chief Executive raised the issue of, ensuring companies are well informed of the benefits of Universal Credit with Lord Freud, Minister for Welfare Reform, at a Roundtable Discussion in early November 2014.
It was mentioned that online guidance documents were being developed and the GGF is pleased that the information is now available online.
Nigel Rees, GGF Group Chief Executive commented "We were pleased to take part in the roundtable discussion with Lord Freud last November. As Universal Credit expands across the UK in 2015, an increasing number of businesses will come into contact with those on Universal Credit and this online information and toolkit will help employers get information of this new benefit."
Universal Credit Question and Answer (Q&A) Online Documents
To read the Q&A documents please click the link below:
https://www.gov.uk/government/publications/universal-credit-and-employers-frequently-asked-questions
Universal Credit Partner Online Toolkit
In addition to the Q&A documents, all Employers can access the Universal Credit Partner Toolkit which contains addition information. To use this toolkit please click on the link below:
https://www.gov.uk/government/collections/universal-credit-toolkit-for-partner-organisations
Following the GGF's input, Lord Freud's office wrote to thank the Federation for its recent contribution to these new developments.
To find out more about Universal Credit please click on the link below:
https://www.gov.uk/universal-credit