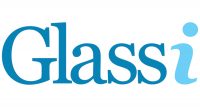 James Lee, GGF Director of External Affairs, outlines what Members can expect at this year's Members' Day which takes place on 22nd September.
For the second successive year, due to the ongoing pandemic, Members' Day will be virtual-only and will be a day of high quality of speakers and presentations covering a range of topics that are impacting our industry.
Members' Day as always will incorporate the GGF Annual General Meeting that will include the election of the GGF's auditors and bankers as well as approval of the GGF Annual Report and Accounts for 2020.
Following the AGM the GGF President will formally open Members' Day 2021. The morning sessions include presentations on the GGF company performance and progress, market research and zero carbon.
Special guest speaker Lord Andrew Stunell, currently President of the National Home Improvement Council (NHIC) will present his views on energy efficiency and the government's zero-carbon policies and targets. Lord Stunell has a very strong active background in construction practising as an architect before entering politics.
As an MP, he was successful in having his Sustainable and Secure Buildings Bill become an Act of Parliament in 2004 in his campaign for greener and safer buildings and in 2010, he was part of the coalition government operating in the Department of Local Government and Communities (now MHCLG).
In addition to Lord Stunell, the Members' Day schedule includes presentations from the GK Strategy Team on Glazing – a Route to Zero Carbon, Anda Gregory, GGF Chief Development Officer on Market Knowledge and John Agnew GGF Group Managing Director on the Federation's progress and projects.
In the afternoon session, the focus shifts to technical, health and safety and training with a key GGF announcement and a panel discussion including experts from the fields of government, training and qualifications.
The GGF has together a jam-packed programme to ensure Members have an engaging and memorable experience. Please see the full agenda below:
Members' Day Programme
10.00: President's Welcome
10.10: AGM
10.20: GGF Performance – John Agnew, GGF Group Managing Director
10:45: Increasing Market Knowledge – Anda Gregory, GGF Chief Development Officer
11.00: Open Forum
11.30: Break
11.45: Keynote speaker – Lord Stunell, (President, NHIC) on Energy Efficiency
12.05: Glazing – A Route to Net Zero from GK Strategy
12.25: Close of the morning session
12:30: Lunch
1.00: Opening of the Afternoon session
1.05: Technical Matters – Mark Oliver (Primary Authority Partnership) on assured advice
1.25: Tech Talk – Open Forum – The GGF Technical Team present the issues affecting our industry and invite your views
1.45: Glass Charter – James MacPherson, GGF Health, Safety and Environment Manager
2:00: GGF New Project Announcement – John Agnew, GGF Group Managing Director
2.15: Kickstart – Ian Smith, Department of Work and Pensions
2.25: Tackling the Training Issues – Panel Discussion
2.50: President's Closing Remarks
3.00: Close of conference
With Members' Day starting at 10 am, we've split the programme into three sessions, morning, late morning and afternoon with a finish at 3 pm. It promises to be another superb GGF event exclusively for Members.
Book your free place via the online booking form click here to access