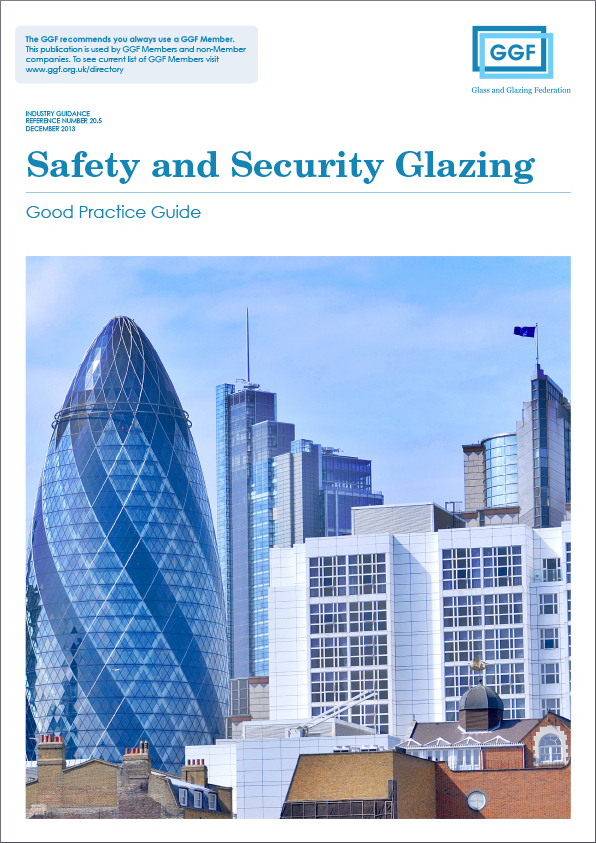 The new guide covers the use of safety and security glass and glazing in buildings including not just windows, doors and curtain walling but also interiors such as shower enclosures and elevator enclosures.
The guide also details the key performances of safety and security glazing when subject to manual, ballistic and explosive attacks. Other areas concerning the safety of persons such as overhead glazing, protective glass barriers, glass stairs and floors are also comprehensively covered.
The guide, which effectively brings all the key information on safety and security glazing into one publication, is primarily aimed at informing architects, specifiers, building planners, surveyors and building managers.
Steve Rice, Director of Glazing and Secretary of the GGF Glazing Executive, has been instrumental in the production of this publication by collaborating with several Industry experts who sit on the GGF Safety and Security Technical Group. Steve commented, "This publication plugs a huge gap in the current industry information on safety and security glazing. Companies in the Industry have been waiting a long time for a comprehensive authoritative publication that not only covers the subject in detail, but also supplies the technical datasheets for reference, to help companies manufacture and install security and safety glazing to prevent or resist accidents occurring."
Every Member Company has been sent a printed copy of the safety and security glazing – Good Practice Guide, but it also available for download in the GGF Members Area of the GGF's website; https://www.ggf.org.uk/publication/safety_and_security_glazing_good_practice
For more information on the GGF Safety and Security Glazing Groups please contact Steve Rice, srice@ggf.org.uk or visit the Groups' web pages;
https://www.ggf.org.uk/group/safety-glazing-group