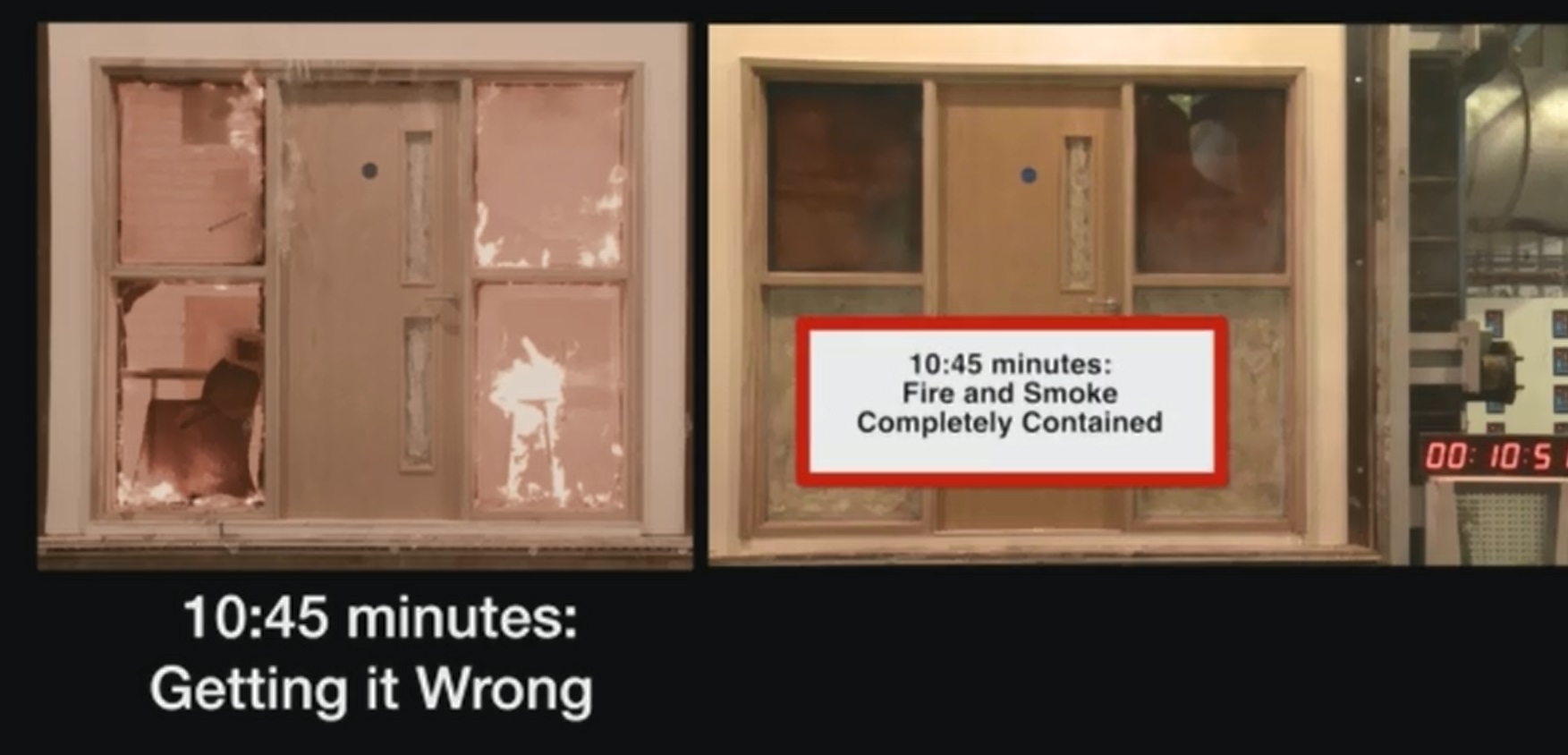 The video is now available to view online on the GGF website and visually shows the effects of why Fire Resistant Glazing should be used and just as importantly why it should be installed correctly.
Fire-resistant glass has been designed to protect lives and prevent fire damage to property and should be an important part of any building where there is a fire safety risk. Getting the specification and installation right is critical. Fire easily exposes any weaknesses. And risks simply must not be taken – as this new GGF video shows.
Kevin Hulin, Chairman of the GGF Fire Resistant Glazing Group, commented "The new video clearly demonstrates the potentially catastrophic effect when normal glazing is used instead of fire resistant glazing as part of a building's fire prevention strategy. Fire resistant glazing systems that have been fire tested and third party accredited, provide cost effective protection for people's safety and for buildings in the event of a fire breaking out."
You can watch the new GGF video 'Getting It Right vs. Getting It Wrong' online https://www.ggf.org.uk/groups/fire-resistant-glazing-group/video
To find out more about the GGF Fire Resistant Glazing Group please visit the Group page https://www.ggf.org.uk/group/fire-resistant-glazing-group
GGF Training is currently running Fire Resistant Glazing Installer Training courses for installers of fire-resistant glazing, not to describe how to carry out glazing but to give an appreciation of why best practice aspects are particularly important. It provides glaziers with a risk-based approach for avoiding mistakes, in line with the latest legislation; and prepares them with the explanations required in describing to clients, and those responsible for buildings, why important aspects require particular care and consideration.
To register your interest in attending a Fire Resistant Glazing course, please do not hesitate to visit the GGF Training website; https://www.ggftraining.com/training/fire-resistant-glazing-training . Specific details (dates, venues, costs, locations) can be found under the Course Search & Booking section with additional course dates and locations to be released shortly.