In 2019, the GGF formed a partnership with Amplifi Solutions to help guide Members through the Government's research and development tax credits initiative which rewards innovative companies with significant R&D tax breaks or rebates.
The GGF Group has directly benefited from Amplifi's support with this process, with Borough IT (a GGF subsidiary company) saving £138k in the last two years claims.
How Amplifi helped Borough IT
On their way to delivering high-quality, bespoke software solutions for their clients, Borough IT has naturally completed several innovation projects, including enhancing and developing business intelligence platforms, web and simulation portals, Customer Relationship Management systems, and booking and administration systems to name a few.
Over the last two years, and utilising HMRC's R&D tax credit incentive, Amplifi Solutions has supported Borough IT and their innovations by helping them receive a significant tax reduction for every £1 they spent on R&D. In Borough IT's case, this was for the time and investment they spent on developing, testing and improving software solutions to ensure they met their clients' objectives.
Amplifi Solutions, an end-to-end R&D tax credit provider, with a team made up of qualified accountants, data analysts and technical experts, guided Borough IT through the entire claim process, from innovation discovery, data analysis, technical writing to the final claim submission.
The money saved by Borough IT
The first claim for Borough IT covered two financial years (2017 and 2018) and resulted in a corporation tax rebate from HMRC of £68K. For the second claim, which was submitted in 2020, Borough IT received a further benefit of £65K for their 2019 innovations.
Chris Maylin, Managing Partner at Amplifi Solutions, "It was great working with and learning about the software solutions Borough IT is producing. They are a naturally innovative company, who in the process of creating unique software for their clients' needs are unconsciously and routinely completing qualifying R&D projects. Working with Borough IT, and many other clients like this, and helping them financially realise how beneficial R&D tax credits can be for their everyday innovations and business, is always very rewarding."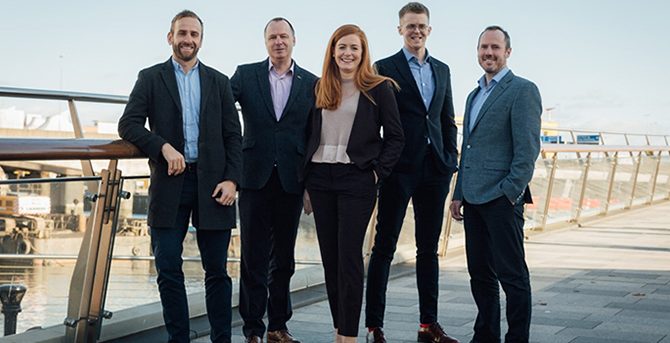 Asha Pyndiah, GGF Group Director of Finance and Company Secretary, added, "We are delighted our partnership with Amplifi Solutions has reaped great rewards. We found the Amplifi team very easy and helpful to work with and the money saved will be re-invested in the GGF Group for the benefit of companies connected to the Group. Like the GGF, I know some GGF Members have taken advantage of Amplifi's services and I hope more GGF Members do the same to save money."
If are investing in Research and Development and would like to know more about how you can save money through the Government's R&D Tax Credit Initiative, please feel free to contact Amplifi Solutions by clicking on the link below: