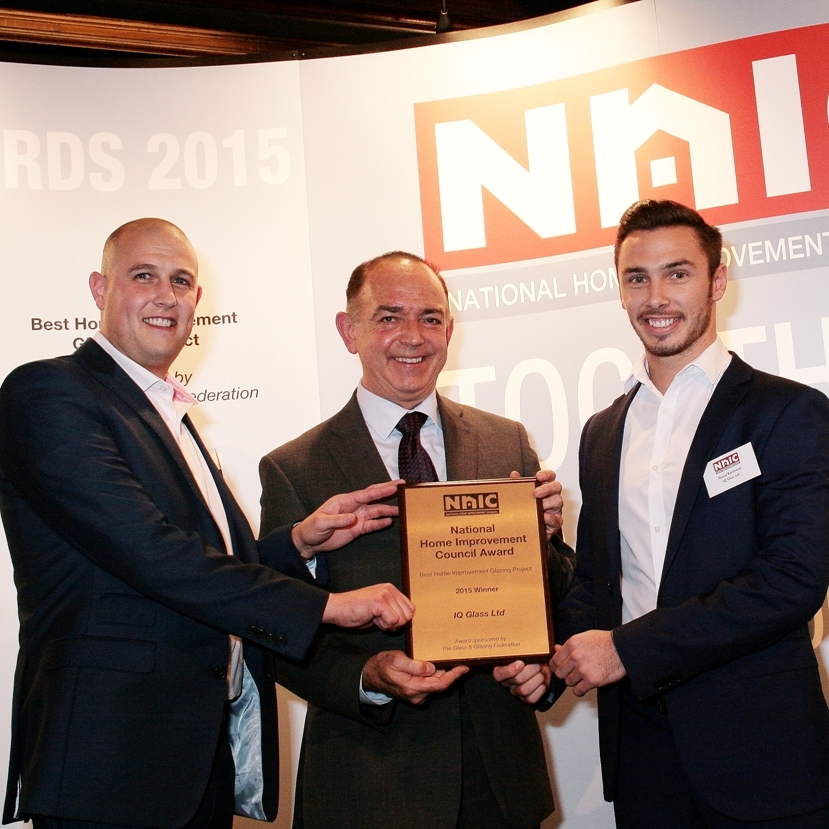 The National Home Improvement Council (NHIC) awards luncheon took place on Thursday 12th November, in the Gladstone Library, One Whitehall Place.
Sponsors of this year's awards include Glass & Glazing Federation, British Gas, National Federation of Roofing Contractors, Gas Safety Trust, QANW and Schueco UK. The awards are also supported by the European Water Label and Competent Roofer.
The Glass and Glazing Federation extends congratulations to the winner of our sponsored category, Best Home Improvement Glazing Project, IQ Glass.
IQ Glass is a commercial glazing company, working in highly technical façade and structural glazing projects to a large residential glazing company working on some of the largest and most complex structural glazing projects within the UK and beyond.
With knowledge and experience in structural glass assemblies IQ also offer a full range of contemporary framing solutions to compliment these frameless installations, from sliding doors, flush glazed windows and doors and slim framed aluminium casement solutions.
Congratulations are also in order for GGF Members, SEHBAC, who claimed runner up in the Best Glazing Project category, and won Best Home Improvement Project with a Community Benefit award.