In March, the GGF technical team hosted a highly successful Architectural Glazing Conference in Dubai.
The event, which attracted over 100 international delegates was sponsored by Emirates Glass, Gulf Glass Industries Ltd, Kuraray, Momentive and Filmtek and was organised in conjunction with Members of the GGF MENA Region.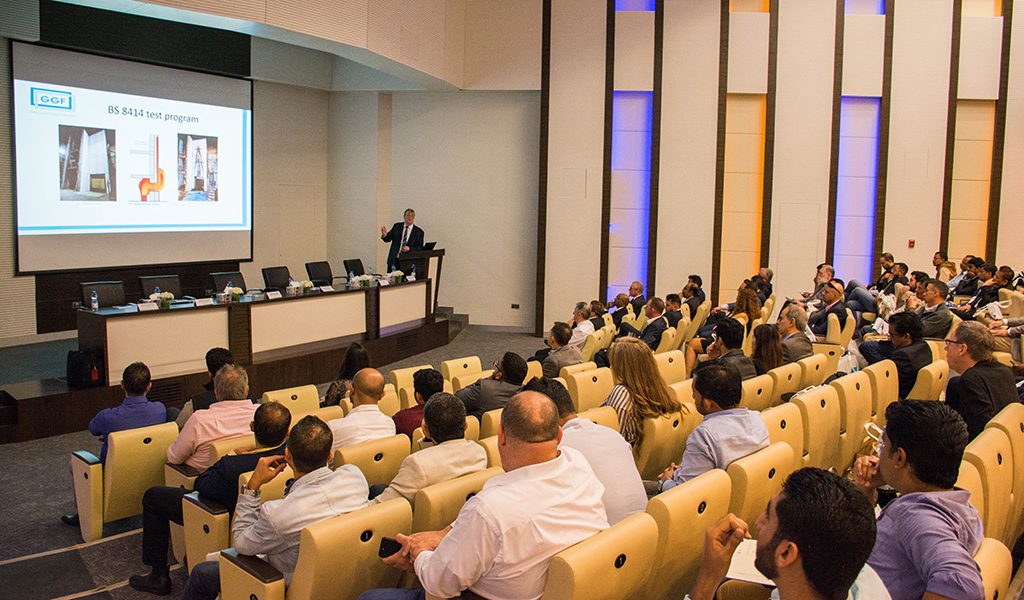 Steve Rice, GGF Director of Technical Affairs commented on the conference's success.
"It was an excellent couple of days with the speakers and panels covering topical issues affecting the performance and the international technical standards of glass.
I would like to thank our sponsors, speakers and hosts for making the event a great success."
The impressive line-up of expert speakers included technical experts from the GGF, each of the Sponsors and Saint-Gobain.
The topics covered included:

Grenfell Tower fire and its impact on industry standards
Sealant compatibility
The performance of laminated glass
The anisotropy of glass
Security glazing
Acoustic glazing
Adhesive backed polymeric
The Chair of the MENA region, Pascoal DSilva of Gulf Glass Industries (GGI) commented,
"The conference was most worthwhile with superb presentations from industry experts who provided important technical updates and information.
All delegates I have spoken with found the conference to be both enjoyable and highly useful for their businesses. I would like to thank the GGF for their participation and support."
To find out more about the MENA region please visit: https://www.ggf.org.uk/groups/regions/mena-middle-east-north-africa/