Fire safety will be central to the GGF's activities in 2019 as the Federation prepares to increase its work educating and informing about best practice in fire resistant glazing.
Since the Grenfell tragedy in 2017, fire safety in construction has come under increased scrutiny. As the leading trade body for the industry, the Glass and Glazing Federation has been proactive on both the technical and political fronts.
In 2019, however, the GGF is planning a to significantly boost its fire safety related activity as Adrian Blaydon, Steve Bond and Kevin Buckley explain below.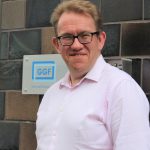 Adrian Blaydon – GGF Technical Officer
We are planning to do more in 2019, to educate and inform key audiences on fire safety, both in terms of the importance of product performance and ensuring correct installation.
In June this year the GGF launched its newly revised edition of A Guide to Best Practice in the Specification and Use of Fire-Resistant Glazed Systems, which takes the reader through the fundamentals of fire resistant glazing.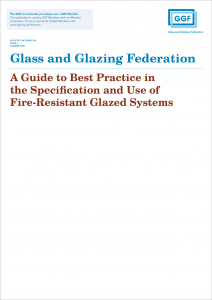 This Guide is one of the most used GGF technical publications and that comes as no surprise as the industry is seeking high quality information to ensure they are using and applying the appropriate fire resistant glazing systems.
This year the GGF also exhibited at FIREX International – the trade show that promotes fire safety to a broad audience of architects, specifiers, building managers and fire safety officers.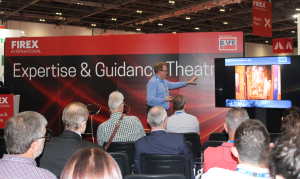 For FIREX 2019, the GGF has secured 50% more space at this high profile exhibition and plans to once again exhibit fire damaged products to show how an actual fire event affects glass.
In addition the Federation will have a presentation slot and a video demonstration showing the performance of fire resistant glazing during a fire.
Steve Bond – Chair of the GGF Fire Resistant Glazing Group
These are challenging and interesting times for fire safety. The subject of fire resistance within construction has been a highly focussed topic and it is good to see the GGF put the appropriate resource behind fire safety.
When it comes to potentially life threatening situations, all those responsible for fire safety should be fully aware of how fire resistant glazing reduces the risk and can limit the harm to life and property.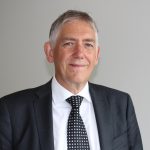 Kevin Buckley – GGF Group Chief Executive
Fire safety is one of our main political campaigns in 2019. This year and since Grenfell we have been at the forefront of meetings, workshops and events with various groups, committees and government.
Our mission is to ensure the key audiences are educated in fire safety and the performance of fire resistant glazing; from Government departments, policy makers/regulators through to architects, specifiers and onto manufacturers and installers.
We aim to continue sharing and pushing our authoritative technical information to those responsible for fire safety in buildings.