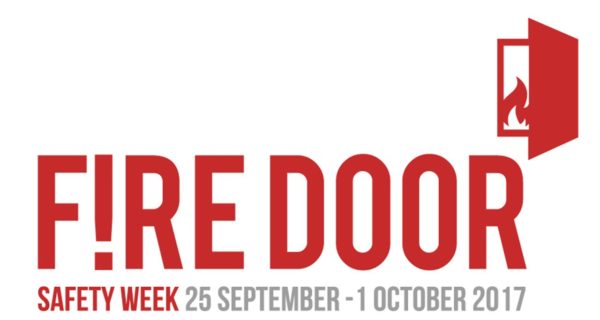 Hodgson Sealants are hosting a big event as part of our commitment to Fire Door Safety Week. At our event we will be joined by industry leading guest speakers and our own technical services team to discuss the issues and solutions associated with glazing fire doors.
Lunch will be provided along with refreshments throughout the morning. You are also welcome to join us at our offices in Beverley for a factory tour.
Agenda
• 9.00 am Registration – tea and coffee
• 9.30 am Welcome – Kevin Nickolay, Hodgson Sealants
• 9.40 am Speaker – Kevin Hulin, Fire Door Safety Scheme
• 10.10 am Speaker – Hodgson Sealants, Technical Services Team
• 10.40 am Speaker – Charlotte Sinclair, Vetrotech Saint-Gobain
• 11.10 am Refreshment break
• 11.25 am Speaker – Iain McIlwee, CEO, BWF
• 11.55 pm Speaker – Jon Osborn, Technical Director, Exova Warringtonfire
• 12.25 pm Questions & Answers
• 12.40 pm Lunch
• 1.10 pm Proceed to Hodgson Sealants
• 1.30 pm Factory tour
• 3.00 pm Event close
Speakers
A number carefully selected speakers will be attending the event to cover topics covering all aspects of fire door glazing. Guest speakers include; CEO of BWF, Iain McIlwee (pictured), Kevin Hulin, a fire safety specialist, Charlotte Sinclair of Vetrotech Saint Gobain and Jon Osborn Technical Director of Exova Warringtonfire.
Venue
Beverley Racecourse can be found on the A1174, close to York and Hull.
The Racecourse, York Road, Beverley, East Yorkshire, HU17 8QZ
The factory tour will be held at Hodgson Sealants, Belprin Road, Beverley, East Yorkshire, HU17 0LN
Register Your Interest
Places are limited at the event so you are invited to register your interest in attending this event and we will contact you to confirm your place. You can signup through the below link to our website.