SLX Marketing has worked with the GGF Marketing team for the last five years on the GGF's websites, newsletters and digital marketing. For Members Week, Graham Hansell, Managing Director of SLX, will present and launch a new GGF Digital Marketing Toolkit that will be free for all GGF Members to use. The webinar takes place on 30th September at 2pm.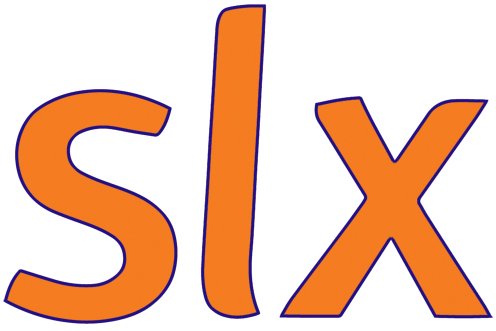 In this interview, Graham shares some hard facts on the impact of COVID-19 on online and traditional business, as well as highlighting the business shift to the "new normal" and why companies should embrace and use digital technology like never before.
What impact has the COVID pandemic had on online marketing?
Statistics show that the pandemic has driven a 48% Q2 decline in traditional advertising spend but by contrast digital advertising is up 6%. This huge shift is due to the explosion in online activity. For example, in the UK, people will be spending on average, 36 days on social media this year. In addition, video usage is up 53% and 35% of all purchases made online go through Amazon with 77% of people now doing part or all their grocery shopping online.
These are incredible figures which highlight a clear shift in behaviour. We should also consider that working from home will become part of the "new normal" for over half of the top UK companies going forward, so it's not hard to figure that traditional business communication has and will continue to change. Digital communication will increase and companies will have to embrace and increase their use of digital technology and techniques, simply to survive.
Why is it important to use digital marketing at this time?
2020 has been the watershed year for digital, we have all used it to chat, share, laugh, cry and buy a lot of things. So with the "re-opening" and re-building of the UK economy, now is the time to put digital marketing at the centre of your business. It has never been more essential to engage with customers using the digital tools, because businesses everywhere are operating in a new norm and a restricted environment, where digital is the main communication channel, to reach, communicate, engage and sell.
What can Members expect the new GGF Digital Marketing Toolkit to deliver?
The digital tools we'll be demonstrating will give Members the top tips on how they can promote their brand, company and services via free and paid web advertising to a relevant and wide audience. In essence, we will show members how integrated and comprehensive digital marketing will work for their business.
What message do you have for Members planning to attend your webinar?
In the current trading environment and with the challenges ahead, can you afford to not use digital marketing to best effect for your company? No matter if your customers are consumers or other businesses, you will need to reach them online like never before.
The webinar takes place on 30th September at 2pm. To book your place on the GGF Digital Marketing Toolkit click the banner below