It's just over six weeks since the GGF launched the "Stay Safe with MyGlazing" campaign to help rebuild consumer confidence and the results so far are very encouraging.
Here's the latest figures for the campaign:
Online Traffic
The GGF with digital marketing specialist SLX has implemented in a smart SEM/SEO strategy to boost online traffic through paid, earned and organic search. Combined with social media advertising to attract relevant online customers interested in upgrading the glazing in their homes, the activity is showing great progress.
Online Ad impressions: 6.1 million (increase v 2019 of 900%)
Unique Visitors: 59,605 (increase v 2019 of 349%)
Page Views: 86,729 (increase v 2019 of 303%)
Sessions: 70,164 (increase v 2019 of 374%)
Consumer PR
The consumer PR is also going strong with the GGF Marketing department and Refresh PR creating and driving content to the consumers via the regional, national and lifestyle press as well as reaching consumers with prolific social media activity. The coverage so far has featured in national titles such as Grand Designs, Your Home and The Metro.
Articles in consumer media: 8 articles (3 in national press, 3 in lifestyle press and 2 in regional press)
Social media posts: 79 with approx. 60 scheduled for each month of the campaign
Opportunities to see the GGF/MyGlazing.com brands: 17 million
MyGlazing Content
The GGF marketing department in conjunction with Refresh PR has created and uploaded 9 new articles in the newly created Stay Safe hub visit here https://www.myglazing.com/stay-safe/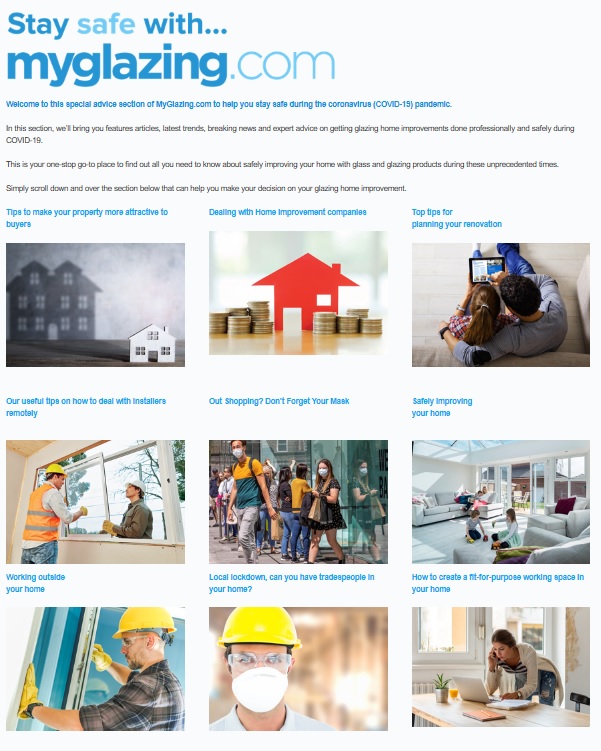 Be part of the Campaign
GGF Members who deal direct with consumers can take full advantage of the Stay Safe with MyGlazing campaign.
Reassure your customers: Send your customers to or link your own website content to the relevant content on MyGlazing.com
Promote your company on MyGlazing.com: Simply add content (images, news of promotions, etc) to your profile page on MyGlazing.com and push your customers to your page on MyGlazing.com to show you are participating
Connect to the GGF and MyGlazing social media accounts: it's easy to like, share, follow, retweet and connect to show you are part of the GGF and MyGlazing.com and more importantly sharing the safe guidance to increase consumer confidence
Use the "Stay Safe with MyGlazing" logo; available for download via the GGF Members Area under marketing assets. https://www.ggf.org.uk/dashboard/ggf-marketing-assets/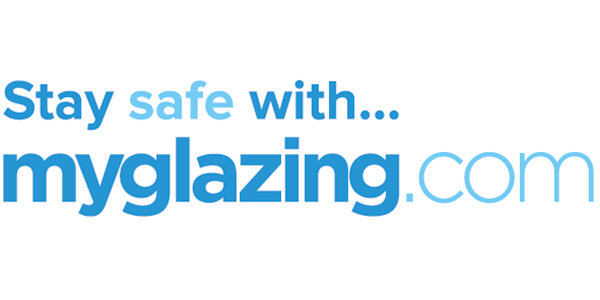 The GGF will continue to regularly update Members on the progress of the "Stay safe with MyGlazing" campaign which we hope, along with our Safe Guides will help restore consumer confidence in glazing home improvements.