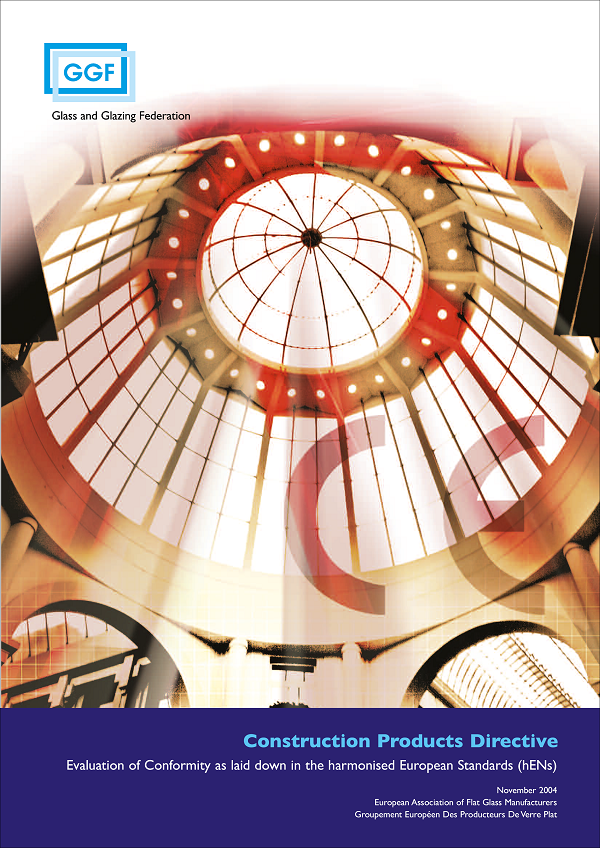 Construction Products Directive – Evaluation of Conformity as laid down in the harmonised European Standards (hENs)
Published November 2004
This publication explains the 'Evaluation of Conformity' as laid down in the harmonised European Standards (hENs) for all products to be CE marked.
We recommend consulting this document in conjunction with Construction Products Directive – A Guide to CE Marking for Glass in Building 2003 Onwards, which outlines the background to the Construction Products Directive, the mandate M135 – Glass in building, the types of standards being produced, and 'Systems of Attestation of Conformity' that are applicable for any intended use.
GGF Member? Log in to view or download this GGF publication.

---
Enjoy full access to GGF publications with GGF Membership
Members of the Glass and Glazing Federation can view and download GGF publications for free on our website and benefit from significant discounts when ordering print copies from the GGF Shop.