Get Technical Support
We understand the importance of providing the very best in Technical Support for our members and our team has a wide and extensive range of experience in both glass and Fenestration matters. Members needing a quick answer can contact a member of the team by dialling our Member Exclusive Hotline number which can be viewed by clicking here which will be answered by the first available Technical Officer.
For more complex or detailed queries, send your email to technical@ggf.org.uk Our inbox is prioritised with members' emails answered same day/next day. No matter the issue, our aim is to provide the best support in quality and response. Please note that non-members can only enquire by email.
---
Technical Updates
In an ever-changing industry landscape, it is vital that members are fully aware of changes in legislation and standards that are in development or implemented. Our team analyse and evaluate documents issued by MHCLG and the Welsh, Scottish, Northern Irish and Irish Government. This covers all ISO, CEN & BSI Standards for our industry whether for review, comment or implementation as well as information provided by associated organisations such as the CPA, CWCT and Glass for Europe.
All relevant material is collated and issued to members in our Quarterly Reports and also provided in Presentation form at all Technical and Regional Group meetings. This is also available for download from this page. In addition, this page includes details and links to any documents relevant to our members as and when they are introduced.
---
---
Access the GGF Technical Groups pages here
---
Site Visits & Consultancy
Regrettably, disputes between installer and consumer can occur and result in deadlock. The GGF can visit sites and provide inspection reports covering aspects such as product suitability, quality of installation, compliance with Building Regulations; Industry Standards and Good Practice Guides. Similar disputes involving contractors and professional bodies are also covered in this service.
Reports by the GGF are a well established and recognised form of evidence in Courts throughout the UK and Ireland and is also further enhanced with an Expert Witness Service. This is a chargeable service, however, members will receive a favourable discount.
If you wish to request a site survey then please click here
---
Structural Calculations
As the boundaries of building design are constantly expanded, it is our industry's duty of care to ensure that installations are within acceptable and safe parameters. This ranges from glass floors and stair treads to structural glass systems for the building envelope. At the GGF we can provide the relevant calculations including glass requirements and loadings using MEPLA software. SJ MEPLA is a finite element program specially developed to perform static and dynamic calculations of glass structures.
You can calculate any shape of a system including laminated glass, point fixings, balustrade clips and all this for insulated glass. Any bearing and loading situations are possible. You can consider load cases or dynamically calculated impacts for the use of glass as fall protection
---
Datasheets, Good Practice & Guidance Documents
Long recognised as a major asset to our members, our Technical library continues to expand. Regularly reviewed and expanded, the library is divided into 3 categories: –
Datasheets: Source documents for the industry covering details on products such as IGUS, Toughened, Laminated, Curved Glass, Window Film, Windows, Doors and Hardware. Click here
Good Practice Guides: detailing installation standards and requirements e.g. Windows, Doors & Conservatories.
Guidance for Trade & Consumers: explanatory documents covering topics such as condensation, roller wave, anitroscopy & visual inspection.
All are free to download for members in PDF format. Non-members can purchase from the GGF Shop.
---
Conformity Marking – CE & UKCA Marks
In this period of adjustment since leaving the EU, the transfer to UKCA marking from the European CE mark has caused issues and confusion thoughout the Construction Industry which is further complicated due to a lack of clarity from the Government for many of the basic principles and operational details. The CE mark will cease to be acceptable in Great Britain from 1st of January 2022. The use of UKCA became effective from the 1st of January 2021.
The introduction of the UKCA conformity mark along with CE UKNI and the relevant test certification is a complex matter, not least when compliance with the NI Protocol is also a consideration. Members, however, can be assured of receiving accurate guidance and advice on how to minimise business disruption during this period.
The Technical team will continue to inform members of any updated information or changes in regulations.
For the latest information on Conformity Marking, click here
---
Input to BS, EN & ISO Standards
These regulatory bodies have long recognised the experience and knowledge available from the GGF Technical Department.
As such the Technical team represent the GGF members and the industry in general in working groups in BSI, CEN & ISO providing input for the reviewing, creating and updating of UK and International Standards. Working groups include: –
BSI B/520: Glass in Buildings
BSI B/538: Windows & Doors
BSI CB/401: Retrofit Energy Efficiency Measures
BSI B/208/1: Stairs and walkways
BSI B/209: General Building Codes
CEN TC/129: Glass in Buildings
CEN TC/33: Doors, windows, shutters and building hardware
ISO TC/160: Glass in Building
ISO TC/162: Doors, windows and Curtain Walling
Any proposed or current review of Standards is notified to members through the Quarterly Technical Report and at Regional and Technical meetings.
---
Calibration & On Site Product Testing
Our Technical Officers are experienced in regular testing of glass & fenestration products and can give guidance to our members.
Through established relationships with both UK Authorised Bodies and EU Nominated Bodies, the GGF can also arrange product testing for members.
We also provide calibration for heat soak ovens and the relevant documentation.
Additional costs apply for these services.
---
Meet the Technical Team
Due to the wide range of products and services provided by our members, our team has an equally wide range of experience covering production, installation & technical knowledge.
We recommend looking at our Meet the Technical team for the most suitable Technical Officer to assist you in resolving or advising you on your current issue. The direct email address and mobile number for each of the team are also provided. (Members only)
Please note that some links below may only be available to members. To find out about joining the GGF click here
Technical Department Profile
The Technical team has developed and continues to revise a range of publications to support GGF Members in their businesses. These include technical Data Sheets, Good Practice Guides, Codes of Practice and other industry and consumer guides renowned throughout the glass and fenestration sector.
Federation Members can further benefit from GGF technical expertise at meetings of the GGF's specialist technical groups and committees under the Glazing and Home Improvement Executives, where GGF Technical officers provide secretariat and specialist technical support.

When not assisting Members directly, the Technical team contributes to the shaping of policy and helps to steer the setting of National, European and International Standards to the benefit of the Membership and the industry as a whole.
The GGF Technical Consultancy additionally provides a range of services to Members and non-Members including on-site testing, inspections, calibration, product testing and expert witness services. Technical officers are also responsible for the GGF's industry-leading range of technical publications and datasheets.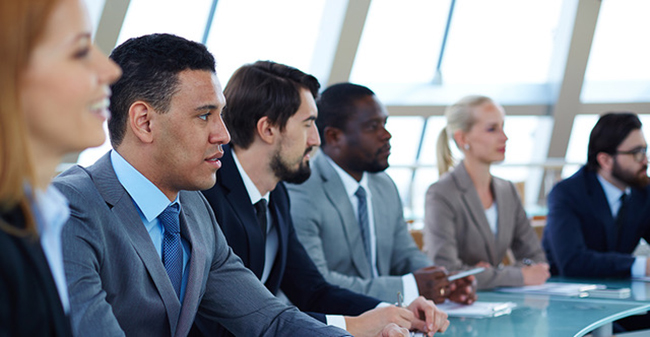 For information and dates on upcoming Events and Meetings, please click here
Latest Technical News & Events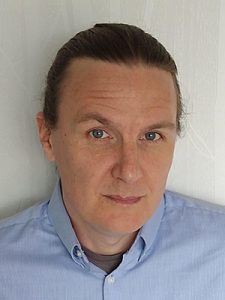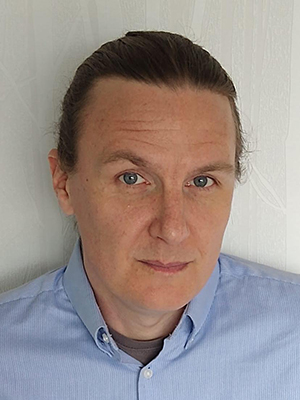 And now there are 6
The Technical Department are delighted to welcome David Palmer to the team. Formally of Guardian Glass and Vitral, Senior Technical Officer Ben Wallace said "We are delighted that David is joining our Technical Department. His experience and technical knowledge will add considerably to the existing skillsets of the team and will without doubt help us to expand the members' value proposition"
---
GGF launches Guide to Approved Documents F, L & O for Dwellings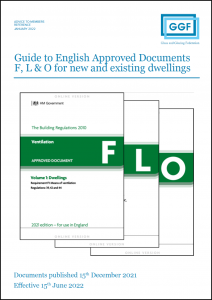 As many members will already be aware the DLUHC launched these three documents on the 15th December. All are subject to a 6 month transition period with compliance mandatory from the 15th June 2022.
The GGF Technical Team have produced a Guide for these documents which members can access by clicking here
To access these and all Approved Documents on the Government website click here
The Government response to input on the Consultations can be viewed by clicking here
---
The EU 27 issue their proposal for a new European CPR
A new document laying out the proposed changes to the European version of the Construction Products Regulations has been published. This is now out for Public Consultation closing on the 3rd June 2022. Technical Officer Steve Chappell has summarised the document including a comparison table for the new AVS system proposed to replace the current AVCPs which you can view/download by clicking here.
---
Inaugural meeting of the GGF Aluminium Group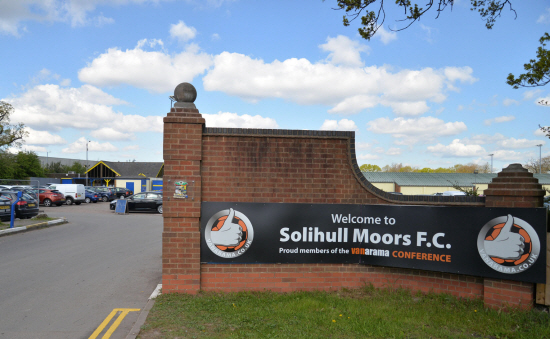 After some COVID related delays we are delighted to inform members that the Inaugural meeting of the Aluminium Group will take place on the 21st April at Solihull Moors FC at 10:30am. Members who have not yet confirmed attendance should contact Kevin Jones at kjones@ggf.org.uk
---
Still no solution in sight for Historic Data and AVCP3s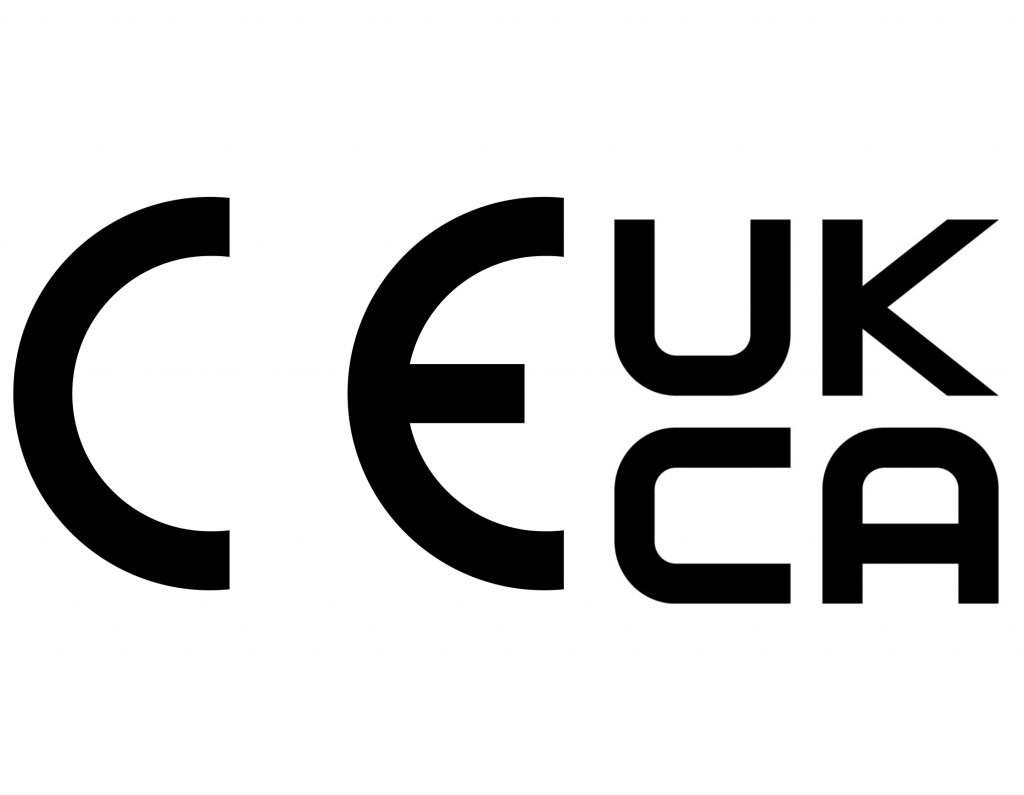 Despite the efforts of the GGF in conjunction with the Construction Products Association (CPA) and the Construction Leadership Council (CLC) by meeting with BEIS and DLUHC every two weeks, the issue regarding AVCP3s remains as it was in late 2021. Government have finally acknowledged the problem and as an interim measure have issued a new document which would appear to allow UK CABs to sub-contract testing for new products in Europe. However, the issue with historic data for AVCP3s still remains. We are assured that a resolution to this issue is imminent and is currently with the Paymaster General for approval. To view the new product testing proposal, please click here.
To view/download the current list of issues affecting the Construction Industry then click here
---
Latest Consultations and Documents of Interest to Members
Northern Ireland Building Regulations – Consultation now closed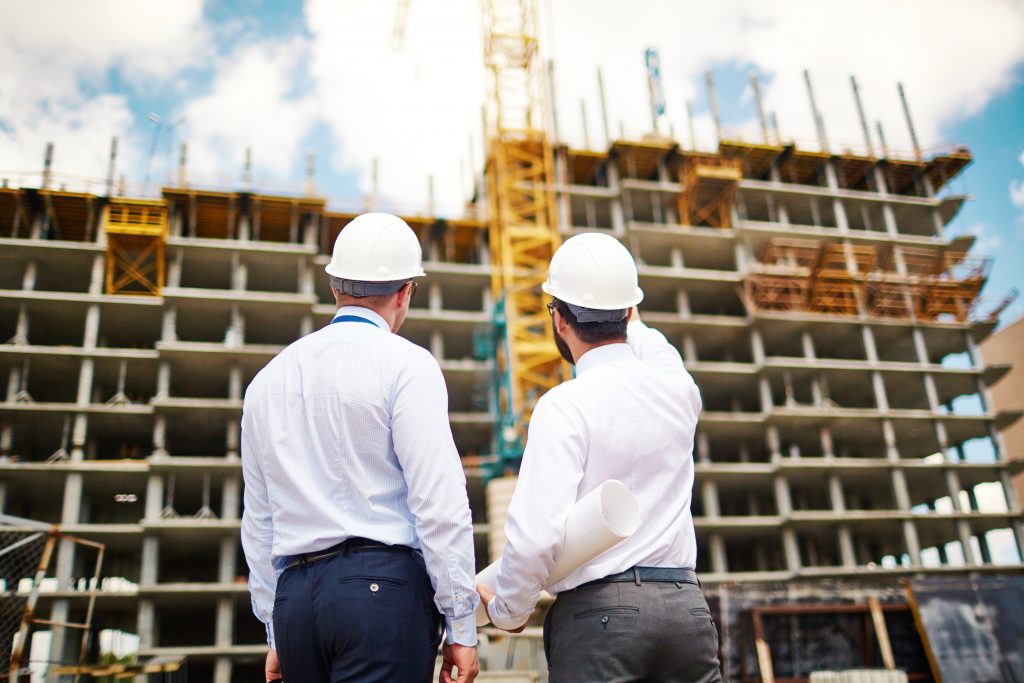 This is a consultation on proposed changes to energy standards within Technical Booklet Guidance Part F – (Conservation of fuel and power). This consultation sets out DoF proposals to uplift guidance on energy efficiency and carbon performance requirements for new buildings. To access the consultation please click the relevant link below
NI Building Regulations Consultation Document (Blank)
To view the document with GGF responses, click here
Important Note: Consultation closed on 19th December 2021
---
The Roadmap to Standards Publication

Proposal: A request is made to create a new Standard or update an existing Standard
Draft: A working group is formed to create the Draft Document
Public Comments: The final draft is made available for comment by interested parties
Comment Resolution: All submitted comments are considered by the working group for possible inclusion in the document
Approval: After the comments are reviewed, a final check by the working group to ensure it is ready to publish
Publication: Standard is submitted for publication and made available for purchase or paid download
Update on Standards from BSI, CEN & ISO
| Organisation | | Status |
| --- | --- | --- |
| BSi | PAS2035:2019 + A1:2021 – Retrofitting dwellings for improved energy efficiency – Specifications & guidance | Watching brief – still in draft |
| BSi | PAS9980 – Fire Risk Appraisal and assessment of external wall construction of existing blocks of flats | Out for Public Comment |
| BSi | Flex8670 – specifies requirements competence for individuals working in the built environment | Watching brief – still in draft |
| BSi | BS 6375-1_2015+A1_2016 – Performance of windows and doors — Classification for weathertightness and guidance on selection and specification – Confirmation (B/538/01) | Under review by Working Party |
| BSi | BS 8214_2016 – Timber-based fire door assemblies. Code of practice – Confirmation (B/538/01) | Under review by Working Party |
| BSi | PAS 24_2016 – Enhanced security performance requirements for doorsets and windows in the UK. Doorsets and windows intended to offer a level of security suitable for dwellings and other buildings exposed to comparable risk | Under review by Working Party |
| BSi | BS 4873_2016 – Aluminium alloy windows and doorsets. Specification – Confirmed as current 7/12/21 | Current |
| BSi | BS 7412_2007 – Specification for windows and doorsets made from unplasticized polyvinyl chloride (PVC-U) extruded hollow profiles – Confirmation (B/538/01) | Under review by Working Party |
| BSi | BS 6375-2_2009 – Performance of windows and doors — Classification for operation and strength characteristics and guidance on selection and specification – Confirmation (B/538/01) – response by 30/04/2021- BSI has agreed to delay on this due to pandemic. | See main description |
| BSi | BS 459_1988 – Specification for matchboarded wooden door leaves for external use – Reconfirmation (B/538/01) | Under review by Working Party |
---
Quarterly Technical Report – Q1 2022 Version
Each Quarter the Technical Department produces the very latest information covering Building Regulations, British, European & International Standards, GGF Publications, updates from the CWCT, CPA & CLC. This is produced in the following formats
Download a PDF copy of the Powerpoint technical presentation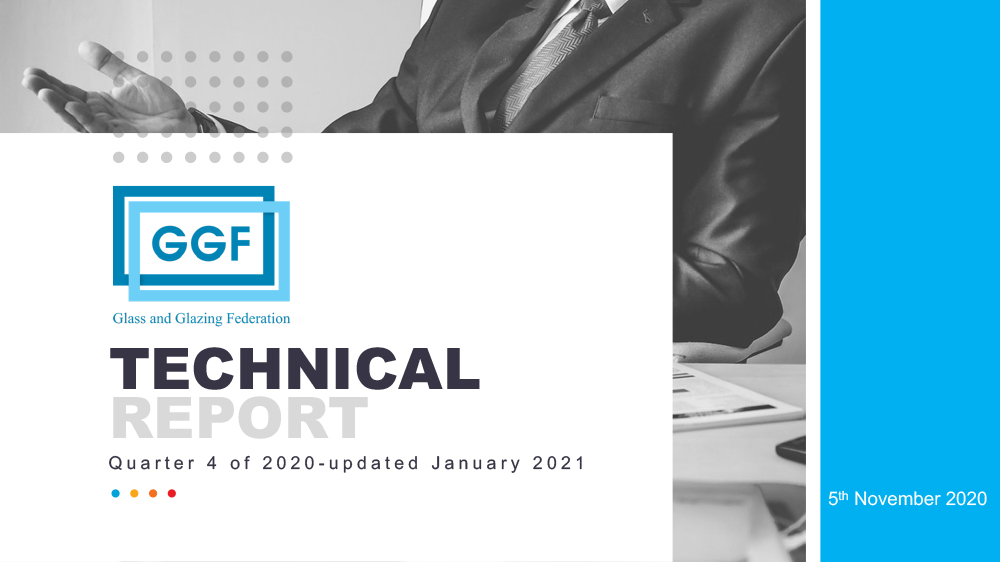 ---
Datasheets currently under drafting
Doc. Ref
Description
Expected Completion
4.1
Basic putty fronting glazing techniques for single glazing – UPDATE
Quarter 3: 2021
4.2
System design & glazing for IGUs – UPDATE
Quarter 4: 2021
4.2.4
Quality of Georgian Bars and Leaded panels within IGUs – NEW
NOW ON TECHNICAL DOCUMENT FEEDBACK PAGE
Quarter 4: 2021
4.8
Recommendations for fixing mirrors – UPDATE
Quarter 3: 2021
4.9
Compatibility of glazing sealants and compounds with IGUs – UPDATE
Quarter 4: 2021
6.6
Windows & Doors – Light Transmittance – NEW
Quarter 3: 2021
6.7
Windows & Doors – Use & specification of hardware – NEW
Quarter 4: 2021
6.8
Windows & Doors – Visual guidelines for PVCu windows – NEW
NOW ON TECHNICAL DOCUMENT FEEDBACK PAGE
Quarter 3: 2021
6.9
Windows & Doors – Visual Guidelines for Aluminium windows – NEW
Quarter 4: 2021
30.4
Visual Guide for IGUs – Consumer Guide – UPDATE
Quarter 4: 2021
---