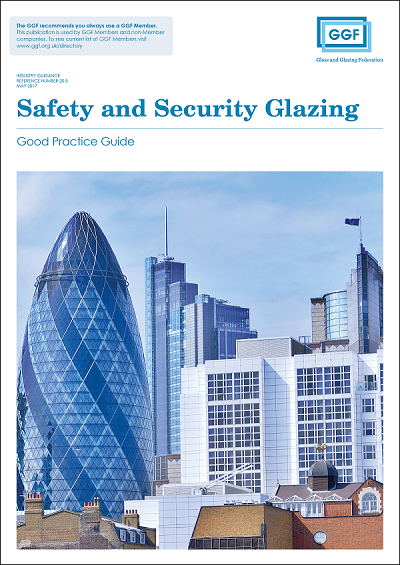 Safety and Security – Good Practice Guide
The Safety and Security Glazing Good Practice Guide compiles all the key information on safety and security glazing into one formidable publication, including all relevant GGF Data Sheets. It is primarily aimed at architects, specifiers, building planners, surveyors and building managers.
The 211-page publication covers the use of safety and security glass and glazing in buildings including not just windows, doors and curtain walling but also interiors such as shower and elevator enclosures.
The guide also details the key performances of safety and security glazing when subject to manual, ballistic and explosive attacks. Other areas concerning the safety of persons such as overhead glazing, protective glass barriers, glass stairs and floors are also comprehensively covered.
GGF Member? Log in to view or download this GGF publication.

---
Enjoy full access to GGF publications with GGF Membership
Members of the Glass and Glazing Federation can view and download GGF publications for free on our website and benefit from significant discounts when ordering print copies from the GGF Shop.