Published August 2012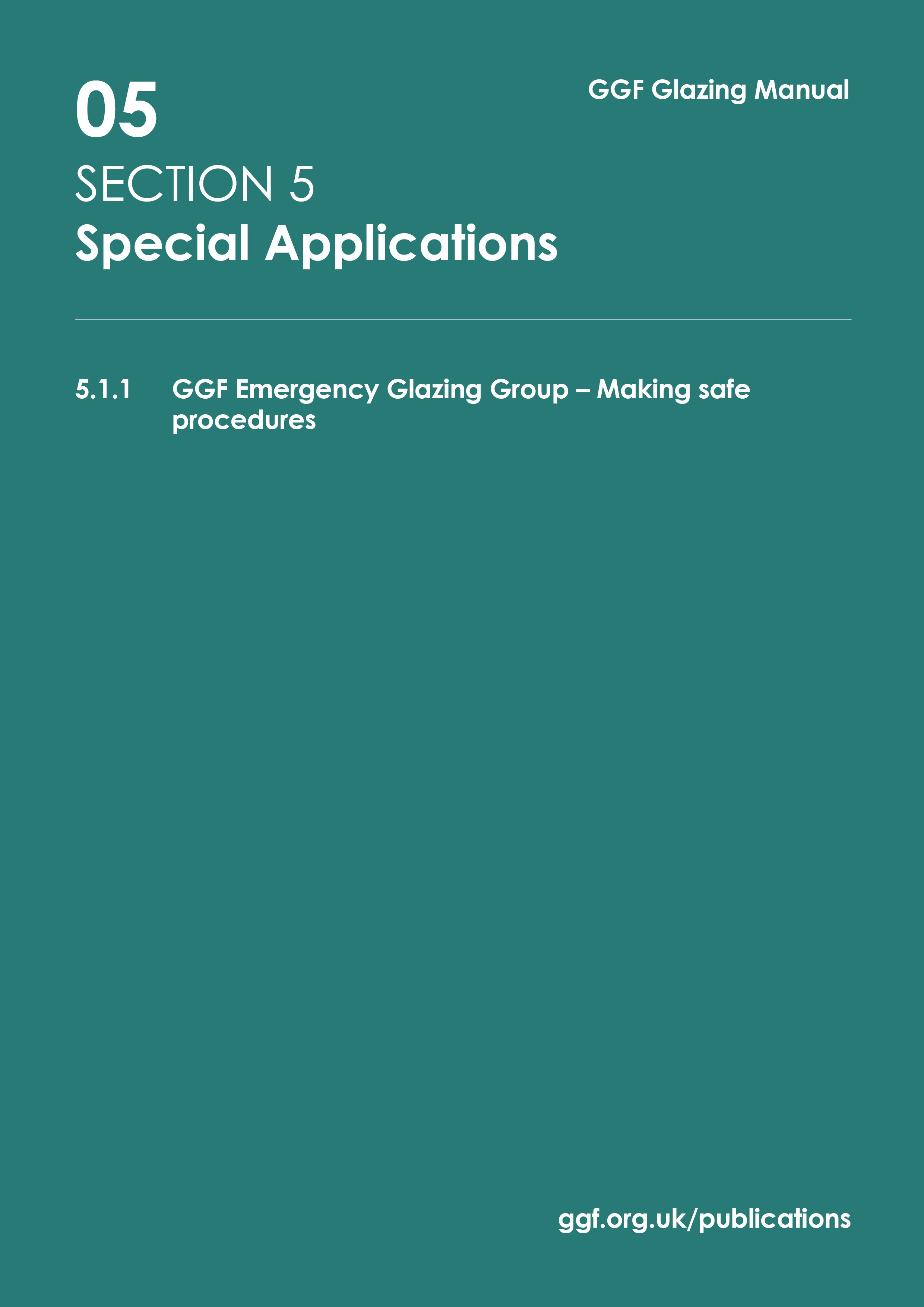 GGF Data Sheet 5.1.1 provides best practice guidelines related to making safe assemblies.
This GGF Data Sheet is not intended to be an exhaustive list of making safe methods, but is to be considered as 'best practice' guidance relating to making safe assemblies and the methods which have been sanctioned by the Federation's Emergency Glazing Group.
The methods given are suitable for most vertical applications.
Subsequent GGF Data Sheets will give more comprehensive information of materials and fixing methods to be used on non-vertical applications.
GGF Member? Log in to view or download this GGF Data Sheet.

---
Enjoy full access to GGF publications with GGF Membership
Members of the Glass and Glazing Federation can view and download GGF Data Sheets for free on our website and benefit from significant discounts when ordering print copies of GGF publications online via the GGF Shop.