All Publications > GLASSi – The GGF Members magazine
Please enjoy this free electronic version of GLASSi.
Your printed copy of GLASSi will be sent to you in the first week of May 2019.
In the GLASSI Events Special Issue 2019:
From the Top
Kevin Buckley Group Chief Executive with the latest GGF activity.
Get it in the Diary
The key dates for GGF meetings, industry events and exhibitions.
Spotlight on a Member
Peter Roden of Mitchell Glass on how his brand and the award-winning company has grown since 1875.
Tech Talk
Steve Rice on the GGF's Architectural Glazing Conference and the technical seminars for upcoming events.
Events Special – FIT Show
Nickie West, discusses the FIT Show Event for 2019.
Events Special – GGF Plans for FIT Show
GGF and its commercial subsidiaries unveil big plans for FIT Show 2019.
Events Special – Overseas Exhibitions
GGF's overseas exhibitions for the next 12 months
Events Special – FIREX International
FIREX International: GGF set to raise the profile of Fire Resistant Glazing.
GGF Golf Days
FORE! GGF still taking bookings for Members' Golf Days around the UK.
Health and Safety Matters
Phil Pinnington provides an update on The GLASS Charter, the GGF's Health and Safety Merit Scheme.
Industry Awards
Eyes on the Prize, enter and get your work recognised and rewarded.
Meet your Chairs and Secretaries
The full list of Chairs and Secretaries of your Groups, Regions and Countries.
Training the industry
Richard Hearn outlines the progress the GGF has made on the training front.
Previous editions of Glassi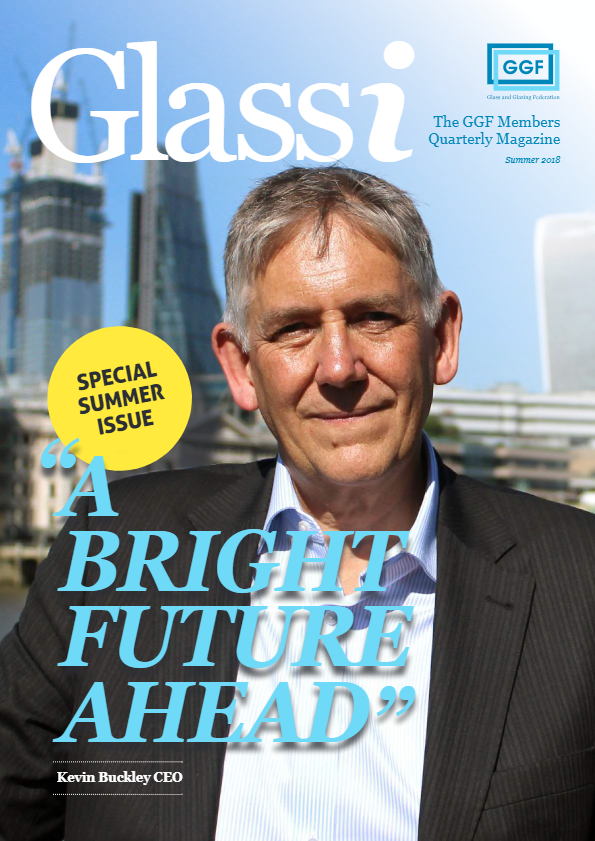 Summer 2018 edition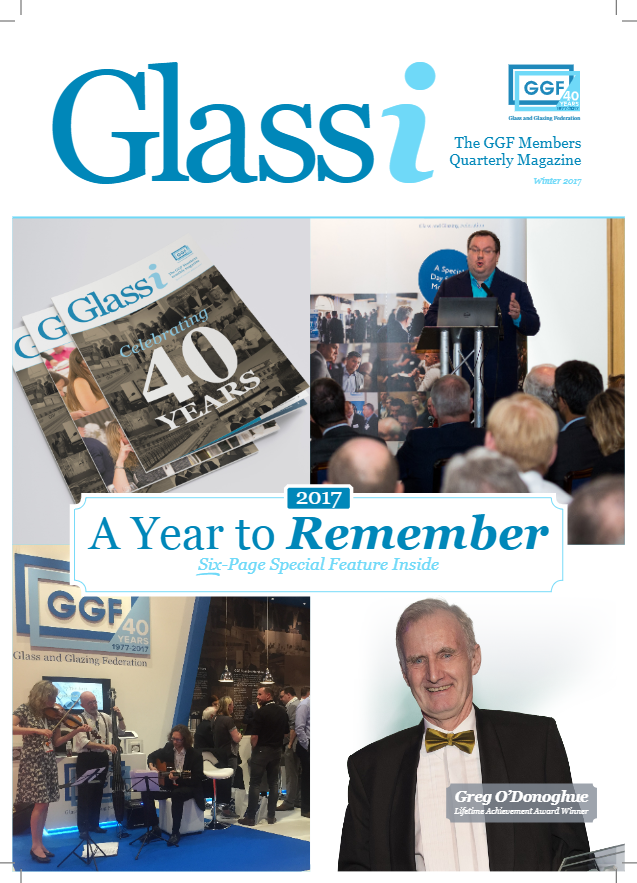 Winter 2017 edition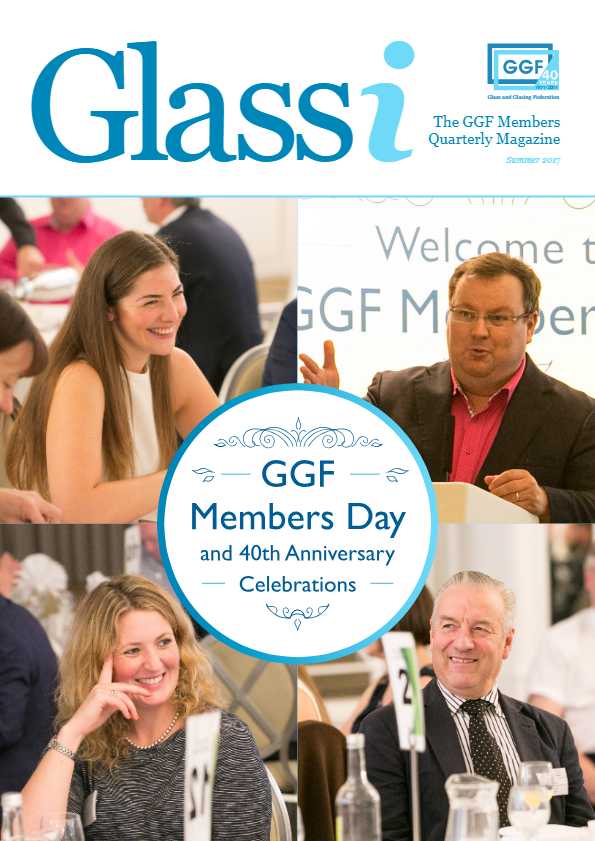 Summer 2017 edition