The GGF is pleased to announce that it has agreed an exciting new partnership with online events company, The Growth Faculty, which will give GGF Members direct access to some of the world's greatest business minds.
The Growth Faculty offers online access to live events with world-class business speakers and also an On-Demand service allowing Members to access business seminars anytime. The technology, The Growth Faculty uses makes each event a truly immersive and interactive virtual experience.
Thanks to this new partnership, GGF Members will receive updates on the latest speakers and topics as well as offering GGF Members a special preferential discounted rate of subscription.
The first live event in HD broadcast quality, takes place at 4pm on 30th June and features Jim Collins, who Forbes magazine rate as one world's top 100 business minds.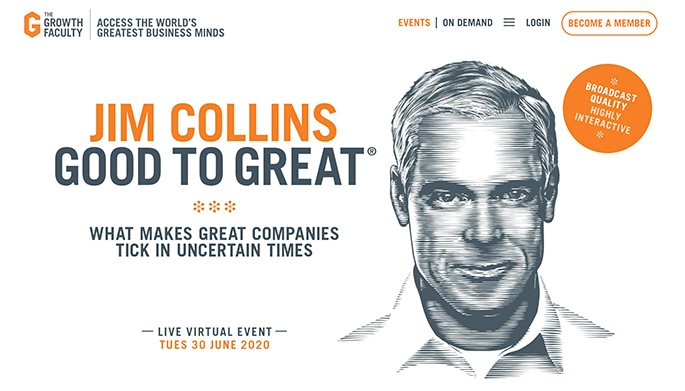 Jim Collins, the best-selling author of "Good to Great" and "Great by Choice" will present a powerful 2.5 hour live virtual workshop on 30 June 2020 at 4pm.
Responding to these highly volatile and unpredictable times, Jim will deep dive into his best-sellers which answers the question "Why do some companies thrive in uncertainty, even chaos, and others do not?"
This rare live online opportunity provides business owners, CEOs, senior managers and business leaders, unprecedented access to Jim Collins for 2.5 hours of insightful learning. The event also allows time for a Q & A on how Jim's concepts apply in these challenging times.
In this highly interactive virtual event, you can:
Align and engage your leadership team with one of the greatest thought leaders of our time
Uncover the leadership techniques needed in a world overwhelmed by turbulence, disruption and uncertainty
Learn the skills required to deal with turmoil and change in the business environment
Experience live Q & A interaction with Jim Collins
"Greatness is not a function of circumstance. Greatness, it turns out, is largely a matter of conscious choice, and discipline."
Jim Collins
ABOUT JIM COLLINS…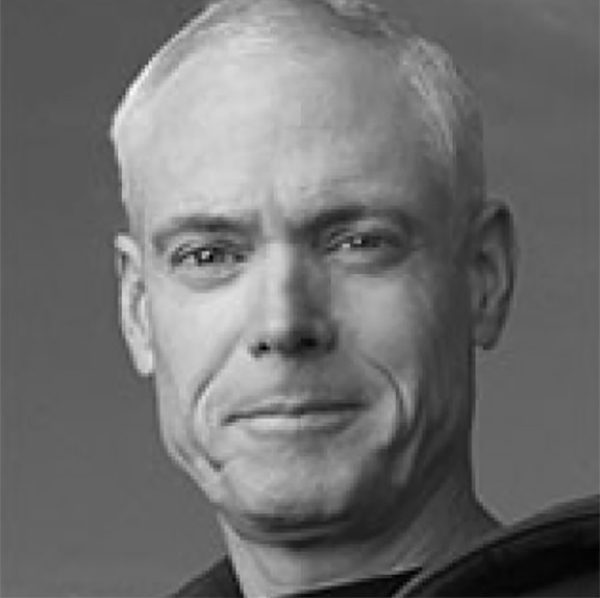 As well as being a bestselling author, Jim Collins is a student and teacher of what makes great companies tick, and a Socratic adviser to leaders in the business and social sectors globally. Having invested more than a quarter-century in rigorous research, he has authored five classic business books that have sold more than 10 million copies worldwide. These include:
#1 best-seller. Good to Great
Great By Choice
Built To Last
How The Mighty Fall
Turning the Flywheel
On 30th June, CEOs, business leaders and senior managers within the GGF Membership, have a great opportunity to learn directly from Jim Collins and then apply his techniques and knowledge to shape business strategies for the challenges ahead.
"We cannot predict the future, but we can create it".
Jim Collins
Date: Tuesday, 30 June 2020
Time: 4pm to 6.30pm
Fees:
Standard Rate: £195
GGF Member Rate: £145
Group Rate (10+): £125
To book your place at this event at the special GGF Members rate, please use this special designated page, please click here to access events booking page