The GGF has recently been contacted by the Trustees of The Portsmouth Royal Maritime Club who are inviting interest companies to sponsor a unique glass project.

The Club is starting a programme of refurbishments including a glass "conservatory" extension to their Restaurant. The Trustees of the Club are looking for a sponsor this new part of the building.
The sponsor would gain a unique advertising opportunity in this heavily visited part of Portsmouth. The Club is a registered charity operating a large hotel adjacent to the Historic Dockyard, which serves both seafarers, their families and the general public.
Their Royal Patron is HRH Prince Charles and they have been in existence since the early 19th century.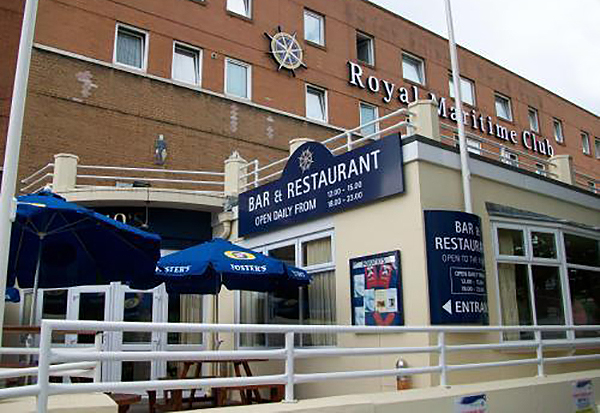 They already have a number of facilities inside the club which have been sponsored by fellow charities such as the Covenant Fund, Help for Heroes, RNRM Charitable Trust and Seafarers UK.
The work proposed has been estimated to cost of approximately £30,000 and is due to be completed in 2020. No tenders have been invited yet and specifications will be in place after Easter.
If you are interested in sponsoring or tendering for the work, then please contact Tricia Howse, Vice Chair of the Trustees, via email triciaghowse@gmail.com or call 023 9282 4231.
To find out more about more about The Portsmouth Royal Maritime Club please visit their website: www.royalmaritimeclub.co.uk