Professionally trained surveyors backed by GQA accredited training will provide consumer confidence and an opportunity to increase your business.
GQA Accredited Surveyor Training provides comprehensive instruction on professional surveying techniques for PVC-U, timber and aluminium windows and door-sets. It highlights many common pitfalls and arms candidates with the professional skills necessary to provide a quality surveying service with confidence and accuracy.
The course consists of a mix of classroom training, assessment and on-site evaluation, with all training content linking to existing GGF standards.
The course is open to both GGF Members and Non Members. GGF Members that complete this training course have the opportunity to progress towards the GGF Quality Mark (see below).
Upcoming dates:
No courses are currently scheduled. Contact us to register your interest as courses are often running on demand across the country
Who should attend?
This GGF training course is aimed at surveyors and other glazing professionals who already have some experience in the sector but wish to hone their skills with a particular focus on quality delivery. This includes:
Practising surveyors
Installation Managers looking to move into surveying
Company Directors
Operations Managers
Professional Retail or Commercial installation companies
Job roles that have attended recent Surveyor courses:
Surveyors
Surveyors/Installations Director
Installation Managers
Directors
Trainee Office Manager
Testimonials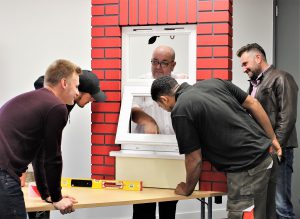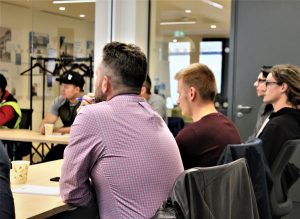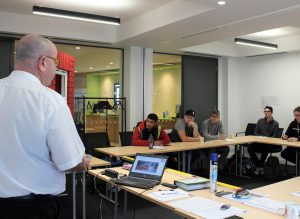 Comments from recent participants in GQA Accredited Surveyor Training on what they took away from the course:
– "Didn't realise how much a surveyor has to take into account from regulations to quality service."
– "I improved my knowledge of building regulations."
– "Learning the importance of customer relations, competence, details captured in the survey, looking for faults and helpful tips."
– "This made me more aware of hidden measurements."
– "Building my knowledge of all the different types of documents need to take into consideration when surveying a job."
Course schedule
The course is delivered over one day and consist of six modules (see Course Outline below). Alternatively, individual 'top up' modules can be selected in areas where there are identified skills gaps – contact training@ggf.org.uk for more details.
Course outline
The training is delivered by a GGF industry expert and consists of the following modules:
Module 1
Health and safety and risk assessment
Methods statements
Module 2
Contractual information
Review of sales content
Review of contract
Module 3
Process and actual survey
Understanding building regulations
Physical survey
Module 4
Documentation
Explain to the customer changes between sales contract and survey
Module 5
Communication back to the office through surveyor sheets
Model process using an example from Member
Module 6
Feedback and reporting
Creating manufacturing sizes
Finishing and final discussion with customer
What happens next – explaining to customer the process going forward
Learning outcomes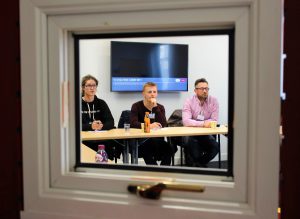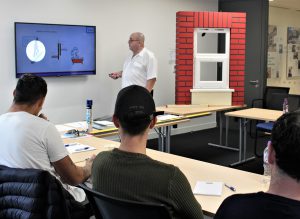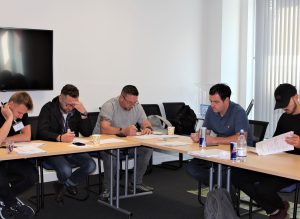 Upon completion of GQA Accredited Surveyor Training, course attendees should achieve a comprehensive understanding of:
The importance of the technical survey
The requirements of compliance to Building Regulations
Fundamental principles of different types of window surveying including:
Consolidation of the sale
Suitability of design
Suitability of the aperture
Services in the aperture
Frame position
Installation techniques
Weather tightness
Glazing and finishing
Lintels and building works
Measurements
Manufacturing sizes
Surveying for new build
Safety and risk assessments
Pricing
UK
Price per delegate / GGF Member: £150 + VAT
Price per delegate / Non Member: £295+ VAT
Republic of Ireland
Price per delegate / GGF Member: €250
Price per delegate / Non Member: €450
Additional costs
On site assessment and portfolio submission / GGF Member: £50 + VAT
On site assessment and portfolio submission / Non Member: £100 + VAT
Individual modules: Cost on request
On-site training
If you have a number of people that require surveyor training, we can offer an on-site solution.
For information about on-site training or to register your interest for GQA Accredited Surveyor Training in a region not listed above, please contact training@ggf.org.uk