The GGF Technical team offers the support you need to help your business. Whether it's a call for information and advice from a GGF Technical Officer, an update on a technical group or it's a technical issue you feel the GGF should be raising to standards committees or at Government level, then feel free to contact the GGF Technical Team
The Technical Team
David Borland – Senior Technical Officer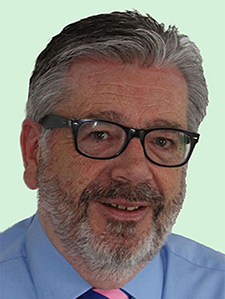 With over 40 years of experience in the industry, David is well placed to provide both practical and technical advice to members. Starting as an Apprentice Glazier in his early years, David moved into IGU production. A passion for product development seen him expand into other areas of glass production such as toughening, pre-processing, decorative glass and laminated glass. He was the Project Director for the planning, purchasing and commissioning of the World's first Jumbo PVB Laminating line based in Glasgow.

A turn in direction seen David moving into fabrication and installation of aluminium windows and doors, both commercial and domestic. The addition of uPVC windows and Doors was a natural progression.

Latterly, his experience and knowledge offered opportunities to move to and work in the Middle East, India and Malaysia.
Since joining the GGF, David has proven to be an asset to the team, culminating in his recent promotion to Senior Technical Officer heading the Home Improvement section of the GGF.
Groups and Committees
Secretary & Technical Support for:
Home Improvement Executive
Insulated Glass Manufacturers Group
Glazing Components Group
Fire Resistant Glazing Group
Technical Support for:
Scottish Region
Heritage Window Group
Regional Manager for:
Northern Ireland
Republic of Ireland
GGF Representative for:
BSI Working Group B/538
BSI Working Group B/208
BSI Working Group B/209
CEN Technical Committee 33


Ben Wallace – Senior Technical Officer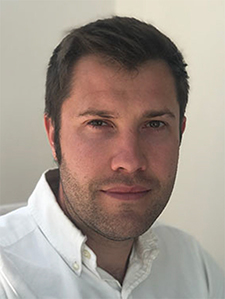 After leaving the military, Ben worked for a UPVC Manufacturer as a technical advisor to the trade. Upon joining the GGF in 2012 as a trainee Technical Officer, he carried out a two-year training programme to become a full Technical Officer after shadowing some of the industry's leading experts. Since then Ben has been involved in all elements of the glazing industry and worked on some extremely high profile glazing projects internationally.

In 2015 Ben took over the Consultancy Department and has turned this into a valuable asset for the federation. To assist with this, in 2018 Ben undertook an Expert Witness course through Bond Solon Law School and Cardiff University. In regards to Consultancy, Ben will undertake site inspections in most commercial glazing installations and is the only GGF Calibration Officer specialising in Heat Soak Oven Calibration in accordance with EN 14179 and Impact Rig calibrations in accordance with EN12600.
More recently Ben has been promoted to a Senior Technical Officer heading up the Glazing Executive side of the Federation.
Groups & Committees
Secretary & Technical Officer for: –
Glazing Executive
Safety & Security Group
Tougheners Group
Laminators Group
London & Wessex Region
(inc. Regional Manager duties)
GGF Representative for: –
BSI Working Group B/520
CEN TC129 Working Group 2
CEN TC129 Working Group 4
CEN TC129 Working Group 13

Steve Chappell – Technical Officer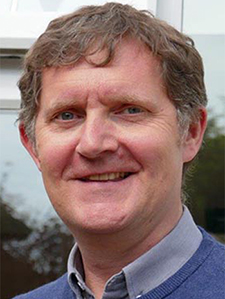 With over 20 years' experience in the glass industry in technical and commercial roles Steve started out as a Technical Advisor for a major
UK glass company providing design advice and technical support on all aspects of glass and glazing. Delivering a technical consultancy
service in-house to branches and their customers nationwide, to design professionals, the industry and the general public. From answering the question 'What glass specification do I need here?' to keeping the designer, specifier, processor and installer abreast of the latest technical developments, installation procedures, changing legislation and national standards. More latterly, prior to joining the GGF, Steve was in a technical-commercial role involved in the design, specification and supply of architectural and structural glass projects, specialising in point fixed glazing systems from design inception through to specification with supporting calculations utilising finite element software packages.

Along with his general duties Steve deals with most Structural Calculations for members and the architectural sector using MEPLA software.
Groups & Committees
Secretary & Technical Officer for: –
Curved Glass Group
Technical Officer for: –
Midlands Region
West of England Region
GGF Representative for: –
Construction Products Association
Centre for Window & Cladding Technology

Kevin Jones – Technical Officer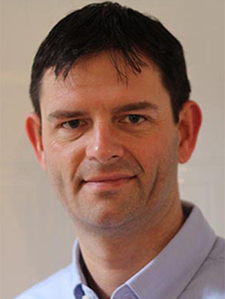 Kevin has nearly 20 years' experience within the fenestration industry covering many aspects of PVC u windows and doors including estimating, fabrication, installation and extrusion.
His most recent role was as the Standards, Accreditation and Quality manager for one of the largest PVC u window system houses in the UK. Working closely with the system house design team Kevin was a key part of the new product launch team, where his passion for new products and technologies was valued by the wider team.

The role also allowed Kevin to gain significant experience of product standards and testing which developed skills that he hopes will be of value to GGF members.
Kevin has worked closely with industry certification schemes such as Secured By Design, BBA and the British Standards Kitemarks and is well placed to assist with any product certification queries our members might have. He has worked with category 1 national house builders and the NHBC and has a good knowledge of new build specifications, British Standards and Building Regulations.
Groups & Committees
Secretary & Technical Officer for: –
Windows & Doors Group
Conservatory Association
Systems House
Technical Officer for: –
North West & North Wales Region
North East & Yorkshire Region
GGF Representative for: –
National Home Improvement Council
Micky Sulston – Technical Officer
Petra Akinsiku – Conciliation Officer
Svetlana Stsepak – Technical Administrator
General email technical@ggf.org.uk
Click here to see our GGF Technical Team organisational chart outlining the technical areas of expertise and responsibility for each member of the technical team.