Welcome to Technical Documents Feedback Page which has been set up by the GGF so that you can contribute to GGF technical publications before they are published,.
To ensure all Members have an opportunity to preview documents and offer comments and suggestions, this page will be regularly populated with PDF versions of our latest draft Technical Documents. This includes Datasheets and Trade & Consumer Guidance booklets.
As well as uploading new upcoming publications, we will also be editing and amending existing documents. Both new and existing documents under review or in draft will be available for all GGF members to download along with our Comments Form (a sample is included below for your guidance). Each document will include a closing date for comments. The Feedback Forms should be sent to techteam@ggf.org.uk

The closing dates for documents will be scheduled for approximately 3 weeks from the document being upload for comments on this page. After the closing date, the Technical team along with the relevant Working Group e.g. Home Improvement Technical (HI-Tech) will review all comments and suggested amendments and considered for inclusion, If deemed relevant or generally beneficial to the end document.
The document will then be submitted to the GGF Standards Committee for approval and subsequently to the Marketing and Communications Committee for proofreading, design, branding approval prior to the publishing of the completed document on the GGF website / Publications section and if relevant to MyGlazing.com – the GGF's consumer advice website.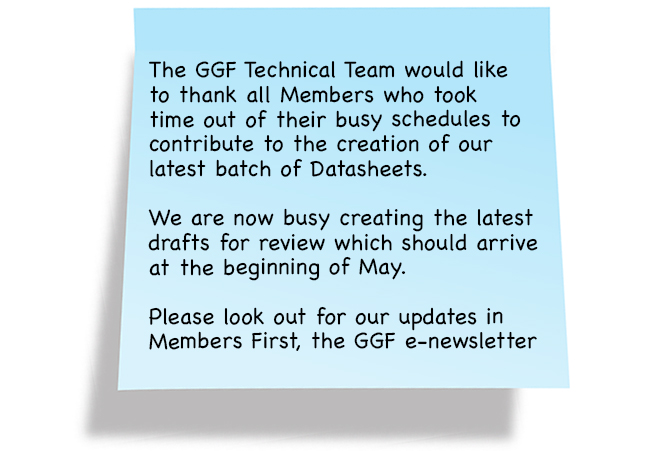 The GGF is aiming to ensure this new process provides a quicker and more efficient method for our Technical Documents to be published and available for GGF Members and the General Public (when applicable).
If you have queries regarding this page or process please contact our technical department on technical@ggf.org.uk