The GGF marketing team visited the Museum of Brands in Notting Hill recently to check out the venue which will host the exclusive GGF Networking Event on 25th September on the evening before Members' Day.
The venue made and left an instant impression. James Lee, Director of External Affairs commented, "Getting a preview of the Museum of Brands was great and it exceeded all my expectations. This private collection is really unique and walking through the Time Tunnel and seeing how brands have evolved was fascinating. It really has the "wow" factor."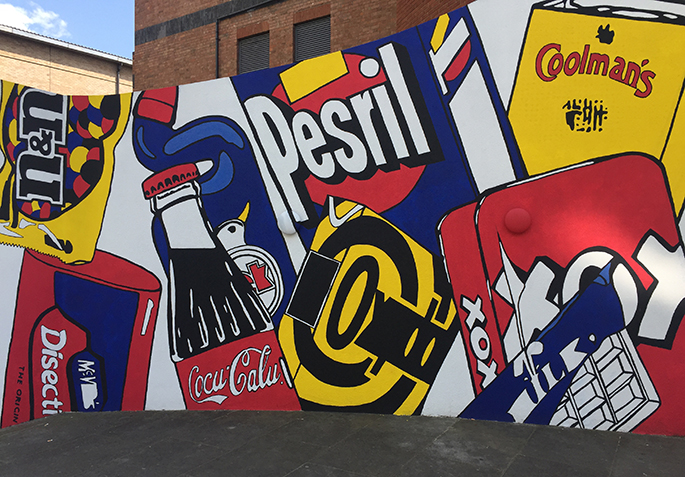 The GGF is also delighted to announce that Robert Opie, Founder and Owner of the Museum of Brands will present an introduction to the Museum and share the story of his incredible collection.
Such are the numbers of Members booking this event, the GGF is now laying on transport leaving from Hilton Olympia to take guests to the Museum of Brands in Notting Hill.
Please see the itinerary for the event below:
5.15pm – Board Coach at the entrance of Hilton Olympia
5.30pm – Coach departs for Museum of Brands
6.00pm – Events starts with drinks and canapes served
6.45pm – Introduction by Robert Opie, founder and owner of the Museum of Brands
7.00pm – Exclusive access to the Museum and Time Tunnel
8.45pm – Event closes
9.00pm – Board Bus to return to Hilton Olympia
9.15pm – Bus departs for Hilton Olympia
It promises to be a special networking evening for Members with exclusive use of a fabulous London tourist attraction. It's one not to miss. You can still book your place at both Members' Day and the Evening Networking Event at the Museum of Brands by completing the online booking form (only take a few minutes) or by contacting the GGF Marketing team via email marketing@ggf.org.uk
Book online here: https://www.ggf.org.uk/ggf-members-day-online-booking-form/