The Glazing Summit held at Edgbaston Stadium on 12th September proved an outstanding success with first-class presentations, expert panel discussions and audience interaction, as a sell 320 delegates attended this unique industry event.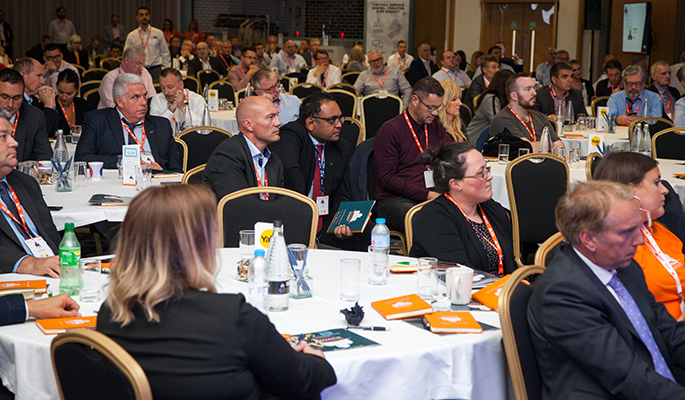 As headline sponsors the GGF's James Lee, Director of External Affairs opened proceedings with speech endorsing the event and stressing the need for events such as the Glazing Summit to bring the industry's supply chain together to share and gain knowledge, insight and perspectives.
The GGF and its subsidiaries were represented on various panels by; Adrian Blaydon, GGF Technical Officer, Anda Gregory, Managing Director, GGF Commercial companies, Lis Clarke, BFRC Operations Director and Chris Beedel, Director of Membership for FENSA.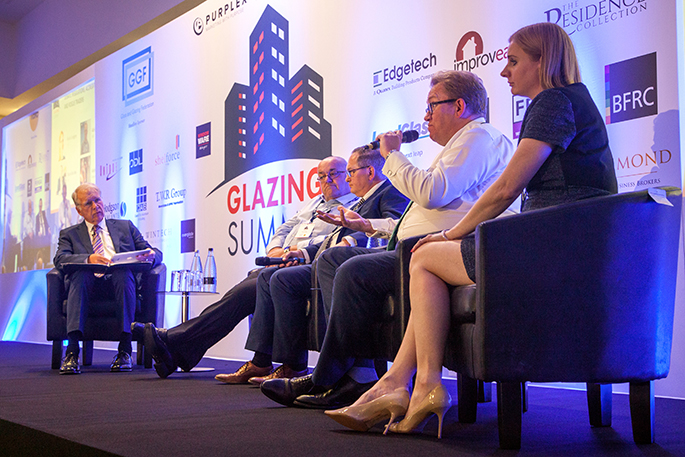 All of the GGF experts contributed to the panel discussions which ranged from sustainability to fire safety, regulations, skills shortage, compliance, rogue companies and irresponsible pricing. It all made for very healthy debate and clearly engaged and stimulated the audience who asked many questions using the interactive online Q&A tool, with questions appearing live on the screens on-stage.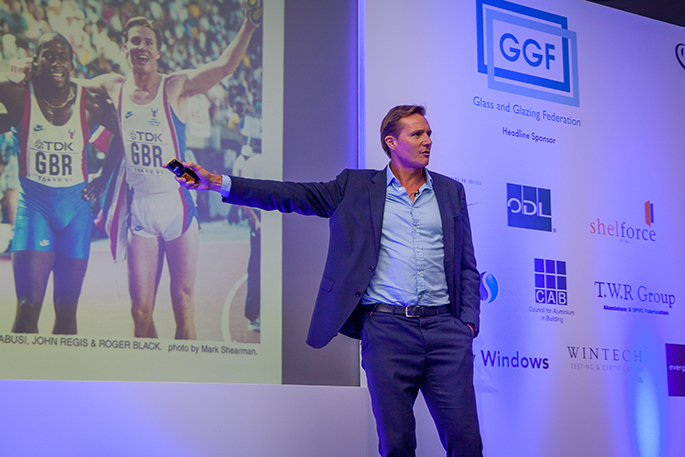 Following the Summit, the GGF attended the Leader's Dinner in the evening which featured former Olympic athlete Roger Black as the guest speaker. Roger shared his incredible achievements and memories with great humour, detail and honesty. It made for a perfect end to a perfect day.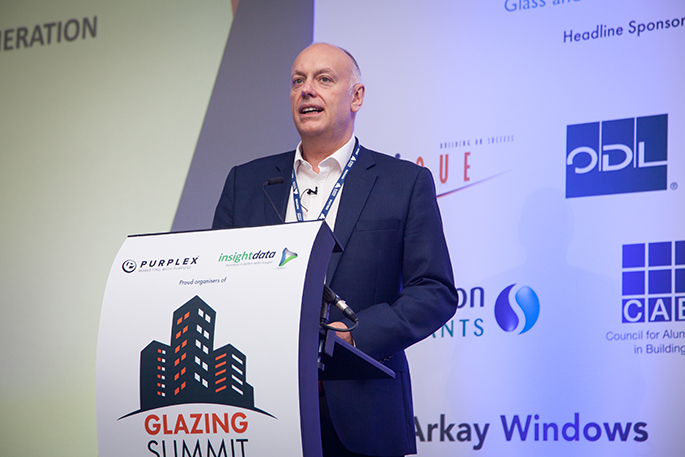 Following the event, organiser Andrew Scott commented, "We have been absolutely overwhelmed by positive comments and compliments on last week's Glazing Summit. So much so, that that we are now planning to make this an annual event. My thanks to all the sponsors, speakers and delegates who made this year an unbelievable event. I am already looking forward to Glazing Summit 2020."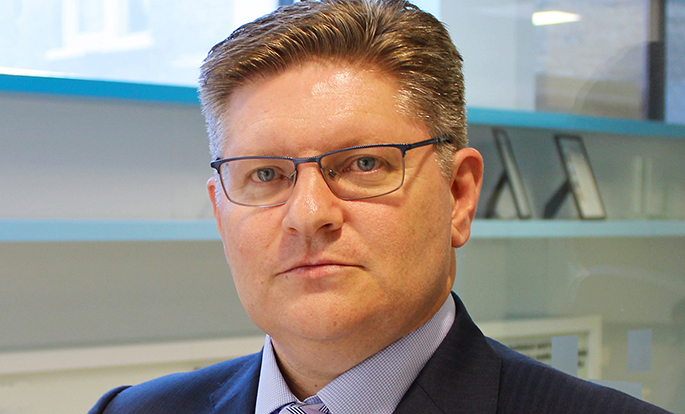 James Lee added, "The GGF was delighted to be the headline sponsor of a truly exceptional Glazing Summit. Extremely well organised from start to finish with topical presentations and great speakers. The Leaders' Dinner in the evening with Roger Black was the icing on the cake. The Glazing Summit has given our industry a tremendous boost and I am pleased to hear there are plans to make it an annual event."
To find out more about the Glazing Summit please visit https://www.glazingsummit.co.uk/