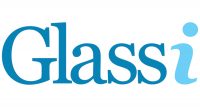 Health and Safety has been the number one priority for everyone since the global pandemic and as we are emerging from what appears to be the worst of it, the GGF is in the process of revising its Health and Safety initiative Glass Charter.
In this interview, James MacPherson, GGF Health, Safety and Environment Manager provides a preview of his presentation at Members' Day on 22 September via Zoom Video Call.
---
What will the Glass Charter presentation reveal at Members' Day?
At Members' Day, I will be unveiling the details behind the new approach to Glass Charter. Back in 2020, the Health and Safety Committee reviewed the existing Glass Charter and agreed we should move away from the prescriptive graded scheme to a pledge and principle approach, a more philosophical approach so to speak. We will be in a position at Members' Day to explain what that actually looks like and what the pledge, values and principles will be.
How important is it for Members to attend this event?
With the Members' Day presentation outlining the initial pledge, values, and principles. This will allow Members to truly evaluate their current health and safety policies and procedures against the new pledge, values and principles. Plus we will be inviting comment post-event, as the new Glass Charter project is still open for consultation. So my presentation is in essence a proposal and we are asking Members to consider it and then feedback after the event. It is therefore highly recommended that Members attend the online event and give us their views to help steer and guide us to producing a health and safety initiative that supports their businesses.
What new information can Members expect to receive?
The proposed new Glass Charter will be an entirely different concept, it will be designed to guide and support Members beyond compliance and towards being leading companies of the future. It will take a more holistic view of operational risks and enable Members to build a company that has the culture and risk management approach, to be resilient and thrive in this complex and challenging world. In the presentation, I will be presenting the new values and principles and the GGF's reasons for formulating them.
What will be the next steps on Glass Charter after Members' Day?
After Members' Day, the consultation document will be available on the Health, Safety and Environment Hub for Members to download and give their feedback. This will then be collated for the Health and Safety and Environment Committees to approve the final version. Following that process, we will be looking to officially launch the new look Glass Charter later in the year.
---
Members' Day promises to be another superb GGF event exclusively for Members.
Book your free place via the online booking form click here to access