As part of Members' Week, the GGF Technical Team will be hosting the Technical Forum on 30th September starting at 10.30am as well a special Technical Presentation on Media Glass Technology on 1st October.
The entire Forum is a virtual event and hosting will be none other than the GGF's Senior Technical Team, David Borland and Ben Wallace. In this interview David and Ben provide a background to the GGF Technical department and its activity as well as a flavour of the Forum.
In the last 12 months some long-standing GGF technical officers retired from the industry, how is the GGF technical department coped with the changes in personnel?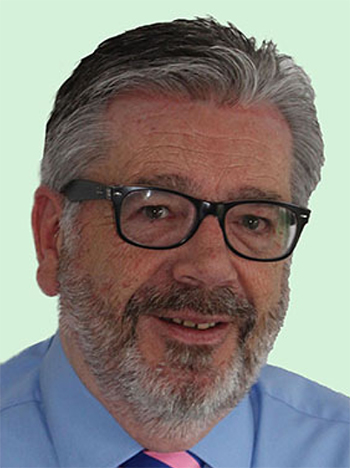 David Borland: I am sure everyone will appreciate that both Russell Day's and Steve Rice's retirement left some big shoes to fill, metaphorically and physically! Fortunately for us, during the last few months at the GGF, Steve put forward to the Board a very effective succession plan which included the recruitment of two new Technical Officers namely Steve Chappell & Kevin Jones. Both of whom bring substantial and extremely relevant knowledge to the Department.
Steve's decision to promote Ben Wallace and I as Senior Technical Officers, has clearly laid out the future of the Department. With our team firmly in place, we are confident that our Department will continue to provide valuable Technical support to our Members and be a strong voice for the glass, glazing & fenestration industries in our collaborations with other trade bodies and Government departments.
What are the key challenges facing the technical department in the next 12-18 months?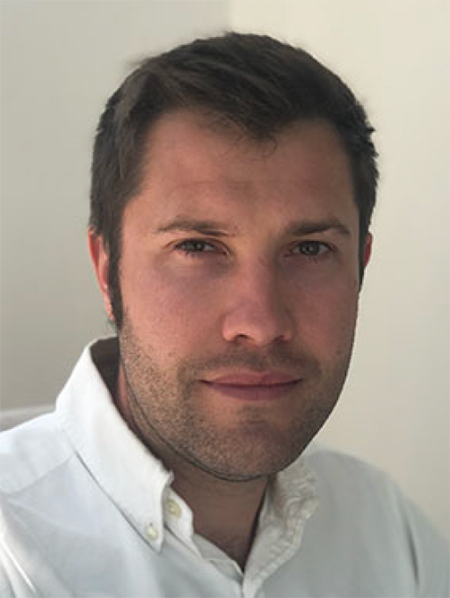 Ben Wallace: There are three main areas which will provide challenges for us namely:
1) Building Regulation changes following the Grenfell Report
2) Building Regulation changes as we move towards Net Zero Carbon
3) Changes in CPR & CE Marking post Brexit.
All will provide substantial change for our members and we need to be able to provide technical input at the relevant meetings and Consultation documents, keep our members informed of developments as they happen and assist them in overcoming any hurdles they encounter moving forward in these issues and any others that may develop.
All this needs to be provided while we continue to develop Datasheets, organise Technical Group meetings whether by video or face-to-face, provide Consultancy services throughout the UK and the ROI and generally keep members informed through our Quarterly Technical Report. We certainly see a very busy and hopefully productive 12 to 18 months ahead.
You have been very productive on the publications side, with 18 new Datasheets and the new Consumer Guide to Conservatories launched earlier this year, are you working on any more publications for 2020?
David Borland: During lockdown we spent a considerable amount of time laying out a plan for the upgrading and development of Datasheets & Guidance documents. This is very much a work in progress with as you say, 18 Datasheets produced during the period.
All of these are based on Members' requests through Technical and Regional meetings as well as updates due to statutory changes. Recently completed and awaiting approval are our Concise Guides to Building Regulations (England, Wales, Scotland, NI & ROI), Product Substitution, Changes to BS EN 1279, Visual Quality of IGUs. Many more are in the pipeline and the library will be considerably larger by the end of 2020.
How does Brexit affect the GGF on the technical side?
Ben Wallace: BREXIT will have a considerable impact on the Technical Department. After years of working with European counterparts on the development of harmonised Standards, we will see that come to an end by end of 2021.
How Standards will develop or change going forward is as yet unclear. The Government has now advised that although CPR & CE marking will still be required for exporting to Europe, there will now be a new UKCA mark for product being sold in the UK and already government has issued some guidance on this which the GGF has shared with members.
This will have a transition of 12 months starting from 1st January 2021. Coupled with the EU-27's current discussions on improvements to CPR & CE marking with a variety of options being discussed and no UK involvement in these meetings, it is unclear how this will relate to its compatibility. Further clarification will be required before we can best advise our Members but it will be a major discussion topic at the Technical Forum during Members' Week.
Which industry technical committees does the GGF have a seat on to influence change?
David Borland: The GGF Technical Department works very closely with several Groups and sits on the Technical Committees of the Construction Products Authority (CPA), the Centre for Window & Cladding Technology (CWCT), the Door and Hardware Federation (DHF), the National Housing Building Council (NHBC).
In addition we represent the Industry in regular meetings with the Department for Business, Energy & Industrial Strategy (BEIS). We actively contribute in Consultations from the Ministry of Housing, Community & Local Government.
The GGF also represents its Members and the industry in general by sitting on the British Standards Institute (BSI) Working Groups for Glass in Building (B/520) and Windows and Doors (B/538) updating and creating Standards. Currently the GGF also attends European Standardization Organisations Working Groups (CEN) TC/129 Glass in Building and TC/33 Doors, windows, shutters, building hardware and curtain walling.
In Members' Week the GGF is planning an online Technical Forum. What can Members expect at this unique webinar?
Ben Wallace: We are pleased that the new format gives the Technical Department an opportunity to present and discuss topical issues like CE marking/CPR and the imminent UKCA mark and also host technical presentations from two external technical experts. Product Substitutions and standardisation by Mark Barsby of BSI and a presentation on Glass & LED technology by Sanmukh Bawa of G-SMATT Europe which takes place the day after the Forum.
The GGF Technical Forum should provide, insightful knowledge and perhaps new perspectives but also the opportunity for healthy discussion. The Q & A sessions after the presentations will allow members to put forward suggestions and ask the guest presenters and the GGF Technical team any questions on the key technical issues.
The GGF Technical Forum takes place on 30th September starting at 10.30am
To book your place click the banner below

The Technical Presentation on Media Glass Technology on 1st October at 2pm.
To book your place click the banner below