The GGF Scotland Annual Golf Tournament proved a great success as Members and guests enjoyed fine weather at Gourock Golf Club in Inverclyde.
The results: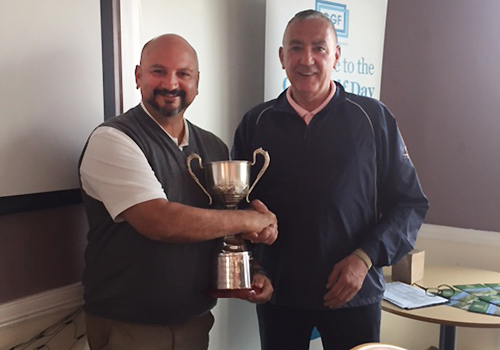 The winner was Joe Hague of Promac (guest of Clearthinking Software)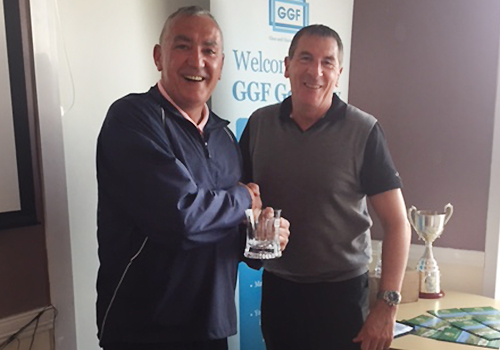 The runner up was Ian Moffat of Arc Fleet Services (guest of Supaseal)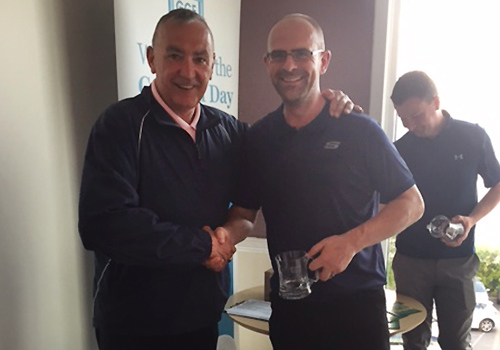 Third place went to Rob Small of CENSolutions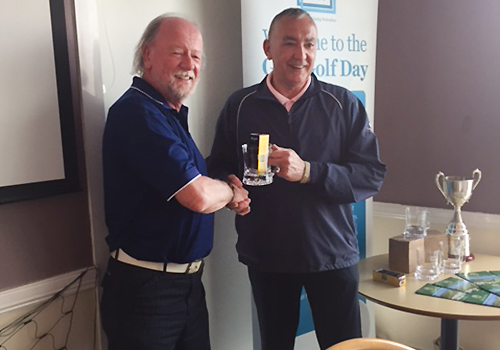 The nearest the pin prize went to Hugh Eadie of CR Smith (guest of Supaseal)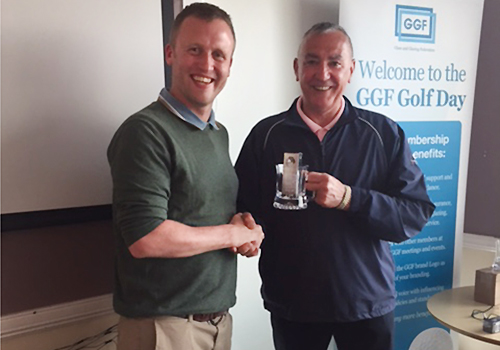 The Longest Drive went to John Mannell of Prentice Glass
Congratulations to all the winners, though from the feedback it seems everyone was a winner.
Alex Gray, GGF Scotland Chairman and Managing Director of Supaseal Glass commented;
"It was an outstanding success. The weather was great and the course was superb with spectacular views. It was great to see so many enjoying themselves and congratulations to the winners. I'd also like to thank Ann-Marie Waugh from the GGF who organised and promoted the whole event. Once again her hard work made the event a great success."
Mark Hickox of Thermoseal added, "Great day as usual. Amazing scenery – glad I had a buggy!"
Paul Gibbs, (guest of Clearthinking Software) said "What a fantastic setting for a great day of golf and friendship – Four Stars all round"
Rob Small of CENSolutions concurred, "Great course, great weather, perfect people! Shame my golf had to spoil it. Thank you GGF."
Ian Moffat, (guest of Supaseal) added, "Gourock is always a welcoming club. The course was in great condition and the staff were very helpful and friendly."
Thomas O'Neill, (guest of Saint-Gobain) commented, "It was a brilliant day, weather was fabulous but golf………..terrible! Still it was very well organised, lovely host and there's always next year!"
Joe Beattie of Gennaro Glass added, "It was a great day out. Fantastic views, just wish my golf had done the course justice!"
Derek Conway (guest of Saint-Gobain), "A fantastic day, well organised and great company. Will definitely attend again – if invited!"
Mike Bryant (guest of Supaseal), "A fabulous day as usual. Great club, great host and great company. Look forward to next year!"
Nat Boyle (guest of Saint-Gobain), Superb day with great company, great food – beats working any day!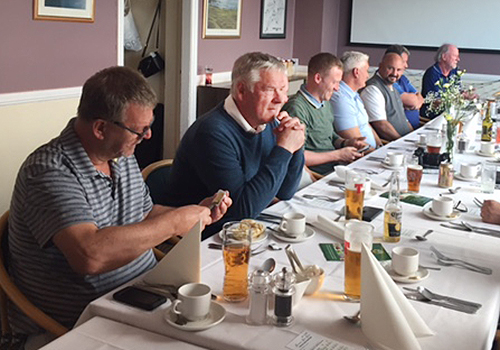 David Skirving of Saint-Gobain added, "Great day – shame about my golf though! Lovely views and really enjoyed (and survived) the walk around the course!"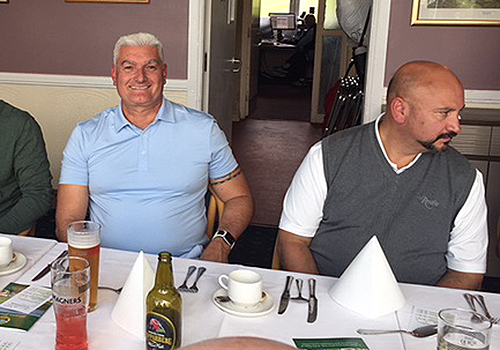 Richard Mannell of Prentice Glass had a different take, "It was my first round of golf for 13 years and it showed, but what a great day and a great course. Will see you again next year."
John Mannell, Chair of GGF London Region and General Manager of Prentice Glass commented, "Even though I couldn't putt, it was a perfect day. Stunning views and a great crowd. Thank you for organising."
Final word to Alan Hyde, Chair of GGF Kent, Surrey and Sussex Region and Sales Director of Thermoseal, "A fantastic day as always. Great company and well organised by Ann-marie."
Members of GGF Scotland meet every quarter, to find out more about GGF Scotland meetings and events please contact Ann-marie Waugh, GGF Regional Executive on email amwaugh@ggf.org.uk.