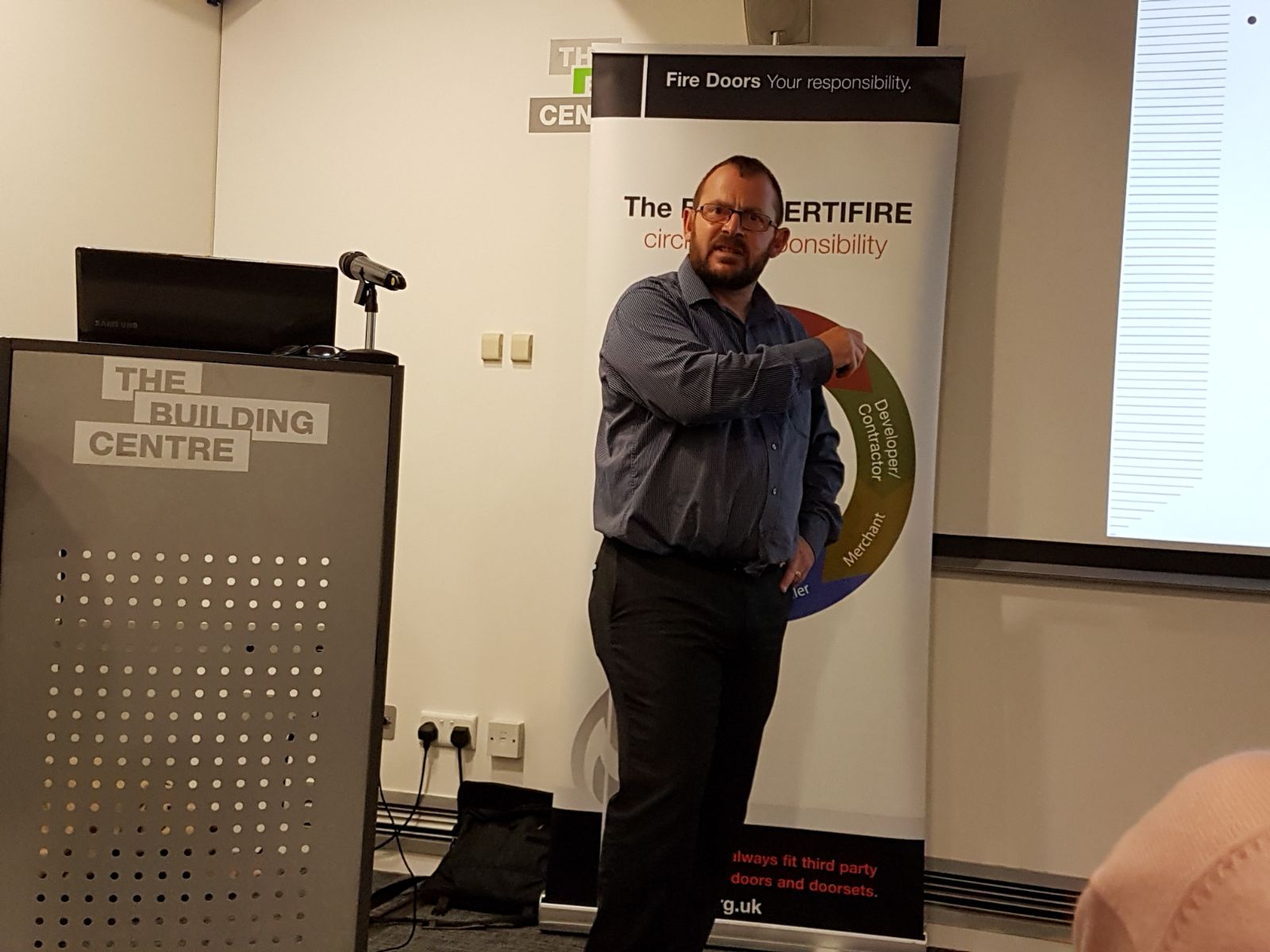 The GGF was pleased to be involved with 2017 Fire Door Safety Week, with FRGG chairman Stephen Bond presenting on fire resistant glazing at the campaign's Fire Door Safety seminar
The Fire Door Safety Week campaign, run by BWF Certifire, took place from 25 September to 1 October this year and the GGF was present at a special Fire Door Safety seminar held at The Build Centre in London on 28 September.
Stephen Bond of Pilkington United Kingdom Limited, chairman of the Fire Resistant Glazing Group (FRGG), gave an informative presentation about getting fire resistant glazing right. The key topics covered followed the consistent theme of Fire Door Safety Week including component performance, specification, compatibility, traceability, and certification.
Best practice for fire resistant glazing was discussed in detail to ensure that the correct glass, glazing seals, glazing beads, fixings and frame were fully compatible under the required fire conditions. Further details can be found in the GGF Guide to Best Practice in the Specification and Use of Fire-Resistant Glazed Systems with some printed copies being available to those attending.
Stephen explained the different performance benefits of integrity and insulated fire resistant glazing and illustrated examples with video clips, one of which can be viewed on the GGF website. The full range of smoke control, heat insulation and integrity performances are available to ensure the correct protection can be provided for people and property. Fire Door Safety Week also gave those attending time to ask questions about regulatory requirements and product performance. These ranged from escape corridor requirements to the performance of non-fire rated glass types.