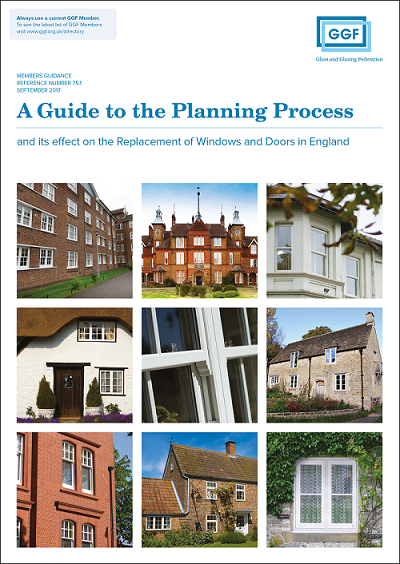 New 24-page publication covering Planning requirements for window and door installation available as free download for GGF Members
The Glass and Glazing Federation (GGF) has published a new guidance booklet designed to help its Members understand and adhere to Planning requirements in England.
A Guide to the Planning Process and its effect on the Replacement of Windows and Doors in England gives an overview of the Planning System as it affects the installation of windows and doors in England (Scotland and Wales have separate regulations).
The publication includes an explanation of the Planning System, the principles guiding Planning decisions and the different types of Planning Permission.
It also addresses an important change of emphasis between the Planning Act of 1990 and the National Planning Policy Framework of 2012. The latter Act reflects a greater recognition of the need to 'conserve' rather than 'preserve' and to balance wider benefits of environmental, social and economic considerations when making decisions on heritage assets.
Additionally the guide features an easy-to-use flow chart for determining whether a homeowner already has Planning Consent to replace windows and doors through Householder Permitted Development Rights.
GGF Members can download this publication for free from the GGF website: A Guide to the Planning Process