The GGF and Home Repair Network Limited have agreed a strategic partnership that will exclusively offer GGF Members new opportunities to gain emergency glazing related work as part of an insurance repair claim.
The new service will be offered to UK property insurance companies to assist their policy holders who may have suffered damage to a window, door or conservatory. Insurance companies have the reassurance that their customer's glazing claim will be resolved by using a locally based GGF Member as first port of call.
Background to HRNL
Established in June 2016 by Alan Horton and Ian Hogarth, Home Repair Network Limited (HRNL) is supported by external investment. Both Alan and Ian have over 20 years' senior level experience working within suppliers to the UK Insurance Industry, including working for Homeserve, Innovation Group and Chem Dry.
The HRNL business undertakes property repair services for several of the leading UK property insurance companies by using vetted and approved local tradespersons and building contractors in other property damage areas such as roofing, garage doors and conservatory structural repairs.
Following rapid growth over the last 2 years, HRNL have worked with insurance companies to identify the benefits of using locally based, specialist contractors to undertake repairs to policy holders' homes.
Insurance companies in the HRNL have identified a need for a similar service for glazing related claims. HRNL approached the GGF as the leading trade body in the industry, to bring GGF Members into the network and provide the reassurance to insurance companies and householders that the work would comply with exacting standards required by GGF membership.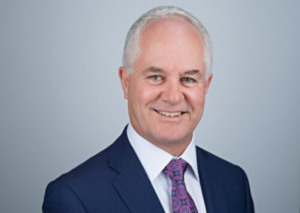 Following the agreement, Richard Hearn, GGF Head of Membership and Training commented, "The GGF is delighted to partner Home Repair Network Limited in this new initiative which will benefit our members by providing access to an additional stream of business opportunities. It will benefit our members, insurance companies and homeowners.
Proposed Service Offering
HRNL believe a gap exists in the current insurance property repair market for a specialist solution by using professional glazing contractors rather than "multi-skilled" general builders to repair customers' homes, i.e. a specialist conservatory repair company to undertake repairs to a conservatory roof, not a roofer or a general builder.
The HRNL initiative aims to use specialist contractors working with a maximum radius of 15/25 miles from their base location.  This helps to provide a swift response service when required and reduces the time and cost spent travelling between jobs.
How the initiative works
The scheme is entirely free and optional and GGF Members have to contact HRNL on enquiries@hrnl.co.uk if they want to be part of it.
Once a GGF Member has joined the HRNL, then when jobs occur, HNRL would in the first instance look for a locally based GGF member who has the appropriate skill set for the type of job being passed by the property's insurance company.
HRNL would then liaise with the appointed contractor (GGF Member) to arrange a mutually agreeable survey of the damage to the property which would be recorded on the HRNL Claims Management platform, which the contractor (GGF Member), homeowner and insurer would also have access to.
When the contractor (GGF Member) representative arrives on site, he/she will collect relevant damage information and photos / video via a HRNL app which is accessible through an iPhone / Android Smartphone, Tablet or Laptop.
The information is then sent back to HRNL whilst the contractor (GGF Member) is on site for immediate assessment by the HRNL technical team. The HRNL technical team will contact the contractor (GGF Member) to discuss the damage reported / recorded damage.
If the claim is covered under the homeowner's insurance policy (as is the case 90% of the time), then the HRNL technical team will authorise the contractor (GGF Member) immediately to proceed with repairs on a 'like for like' basis based on a pre-agreed schedule of rates.
HRNL will in most cases collect any applicable excess by debit / credit card from the homeowner via a secure telephone application.
The contractor (GGF Member) will order any required goods as per the authorised specification / cost and arrange an installation date with the homeowner.
When the required work is completed, HRNL will contact the homeowner to confirm all the authorised work has been completed and if so, process an invoice for payment to the contractor (GGF Member) within 30 days.
HRNL Glazing Network
HRNL is looking to build sub networks of local specialist Contractors for the following job types:
Domestic Glazing
Commercial Glazing
Conservatory Roof Repairs
Door & Window Repairs / Replacements
There is no charge for GGF members to join the HRNL Glazing Network, nor are there any deductions from invoices, no license fees or other amounts charged. HRNL generates its income by charging a fixed fee to the Insurance Company for accessing the network, the validation of the claim, the building of an accurate estimate and the management of any repairs undertaken.
Ideally HRNL are looking to have c100 Contractors across the UK for each of the above sub networks to ensure locally based specialists can be appointed to these types of claims.
HRNL Managing Director, Ian Hogarth commented, "I'm delighted to be formally partnering with the GGF to provide a high-quality UK wide glazing related service for our insurance clients and their customers through the GGF's members.
We believe the GGF is a great partner for HRNL as it embraces the highest standards of professionalism and integrity we require from our network members and we are looking forward to working closely with them to provide additional business opportunities to their members who consistently provide high-quality glazing related repair services."
To find out more about HRNL's insurance claim validation and repair services, please contact Ian Hogarth at enquiries@hrnl.co.uk