The GGF's first ever event specifically for new Members, took place on the 4th of July at the GGF Offices and was hailed a great success by organiser, Richard Hearn, GGF Head of Membership and Training.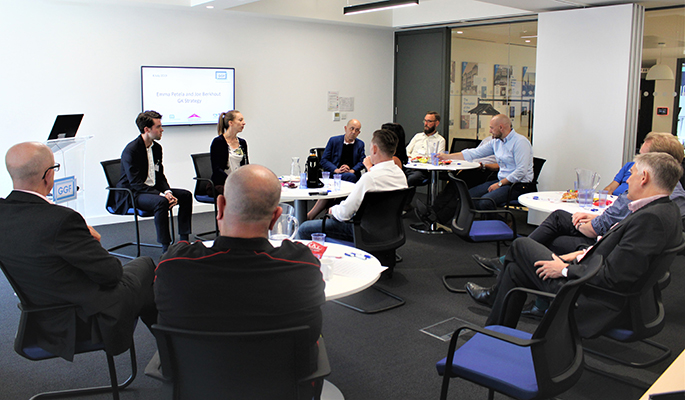 "We had a good attendance at our first New Members Event for companies who have recently joined the Federation. At the event, new Members were able to meet representatives from the different facets of the organisation and hear first-hand about all the benefits and services available to Members. The event proved a great success."
The New Members Event was opened by Kevin Buckley, GGF Group Chief Executive, who introduced all the services offered by the wider commercial businesses within the GGF Group. Some new Members were surprised at the breadth of the GGF offering. However, they were keen to participate and learn how the GGF is raising awareness to key audiences. Not only the profile of the GGF but also its Members and the industry in general, through its political, technical, health and safety and marketing activity.
Following presentations by the GGF senior management team, new Members had the opportunity to tour the GGF building and see the meeting facilities available to GGF Members free of charge.
Peter Stuttard, Regional Membership Manager for London, SE and East Anglia commented, "New Members really engaged with each other over the networking lunch, sharing their own specific business challenges."
Richard Hearn, summarised, 'We want to ensure all Members get the best value out of their membership and are made aware of everything available to them. This event was a great opportunity to communicate with new Members directly and highlight the services we offer and all the benefits of being in membership'.